President's Council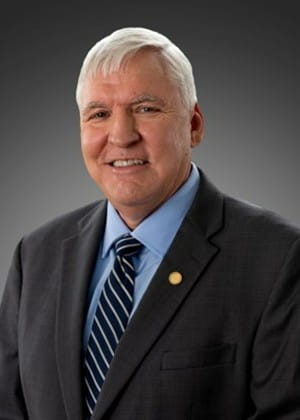 President, Medical University of South Carolina
David J. Cole, M.D., FACS
Dr. David J. Cole came to MUSC in 1994. In 2003 Dr. Cole was named the A. McKoy Rose, Jr., M.D. Endowed Chair in Surgical Oncology and was selected as Chairman for the Department of Surgery in September of 2007. Dr. Cole was then elected President of MUSC Physicians in 2013. He held these esteemed titles until becoming President of MUSC on July 1, 2014.

Dr. Cole received his Bachelor of Science degree in Biology from New Mexico State University and he received his medical degree from Cornell University Medical College in New York. He interned and completed his residency at Emory University Affiliated Hospitals in Atlanta and his fellowship in Surgical Oncology at the NIH/NCI Surgery Branch in Bethesda.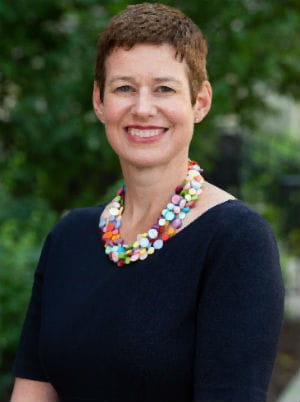 Vice President of Institutional Advancement
Kate Azizi, MBA
Ms. Azizi is the Vice President of Institutional Advancement. She leads a team of philanthropy professionals who work on MUSC advancement initiatives for the university and health system in all markets -- local, regional, statewide and beyond.
Azizi joined MUSC in 2020 from her position as assistant dean for development at Northwestern University Feinberg School of Medicine in Chicago, Illinois. Previously, Azizi held positions of increasing levels of responsibility at the University of Chicago, including more than three years as campaign director for individual giving and another three years plus as campaign director/senior director for principal gifts. Her academic experience also includes some five years in two positions with North Carolina State University in Raleigh, where she served as director of development and external relations at the Poole College of Management and as director of corporate and foundation relations for the College of Veterinary Medicine.
Azizi has taken courses and earned a certificate in leadership and executive education from Northwestern University and the Harvard Program on Negotiation, respectively. She received an MBA in marketing from NC State University and a B.A. from Drew University in Madison, New Jersey.
 

Vice President for Research
Kathleen T. Brady, M.D., Ph.D.
Kathleen T. Brady, M.D., Ph.D., is Vice President for Research at the Medical University of South Carolina. Reporting to the Provost, Dr. Brady serves as the institution's chief scientific officer. With oversight of a yearly research expenditures budget exceeding $180 million, and grants and contracts generated in excess of $284 million, Dr. Brady plays a critical role in directing and advancing the research mission of MUSC.

This includes ensuring compliance and accreditation standards for animal and human research, strategic planning, developing major research programs, maintaining and enhancing research infrastructure, advising the senior leadership and representing MUSC at the local, state, national and international level on matters pertaining to research.

The Office of the VPR administers integral elements of research administration: Office of Research and Sponsored Programs, Office of Research Development, Office of Research Integrity, Office of Research Operational Support, SmartStateProgram, and various research cores and centers. Statewide liaisons include the Experimental Program to Stimulate Competitive Research (EPSCoR)/ Institutional Development Award (IDeA), MUSC-Clemson Bioengineering Alliance, Health Sciences South Carolina and South Carolina Research Authority.
 

Chief External Affairs Officer
Caroline Brown
Caroline Brown is the Chief External Affairs Officer for the Medical University of South Carolina (MUSC) and MUSC Health. Brown's responsibilities encompass both the university and the health system functions at MUSC, working to establish new strategic partnerships and overseeing the organization's external affairs programs with key external stakeholders including corporations, universities, and economic engagement organizations.

MUSC's strategic partnerships with Siemens Healthineers and Medtronic – two of the world's largest medical device and solutions companies – were established and operationalized under Brown's leadership. She also serves in an advisory role to the Office of the President as Special Assistant to President David Cole, M.D.

Brown is an innovative, results-driven leader with expertise in strategy; communications; establishing partnerships, affiliations, and joint ventures; deal making; and stakeholder relations.

Brown, a Charleston native, earned her undergraduate degree in public relations and a master's degree in business administration from the Darla Moore School of Business at the University of South Carolina.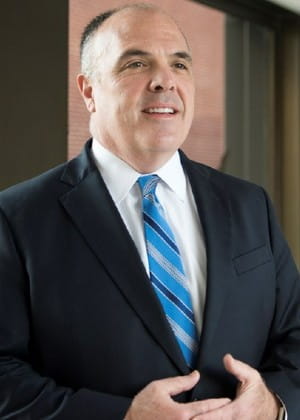 Chief Executive Officer, MUSC Health & Vice President for Health Affairs
Patrick J. Cawley, M.D.
Dr. Patrick J. Cawley is the chief executive officer of MUSC Health and vice president for health affairs of the Medical University of South Carolina. In this role, he oversees all clinical matters as they relate to MUSC. During his leadership, MUSC has significantly expanded its clinical enterprise with a new children's hospital, multiple ambulatory sites, development of additional clinical affiliates, and numerous novel joint ventures. Additionally, MUSC has become a national leader in telehealth and has continued as South Carolina's #1 hospital/health system per U.S. News and World Report. Under Dr. Cawley's leadership, MUSC continues to receive a number of quality awards across all domains of quality: safety, effectiveness, efficiency, equity, timeliness, and patient centeredness.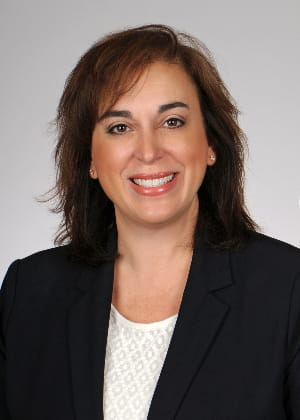 General Counsel
Annette R. Drachman, MHA, JD
As the General Counsel for the Medical University of South Carolina, Ms. Drachman serves as the chief legal officer for MUSC and is responsible for the legal affairs of the academic, research and clinical components of the University and Hospital Authority. Prior to her appointment as General Counsel in 2012, Ms. Drachman served as the Director of Legal Affairs and Associate General Counsel for Healthcare with the Medical University Hospital Authority. She has been an adjunct faculty member in the Department of Healthcare Leadership and Management of the College of Health Professions at MUSC since 1999.

Ms. Drachman legal practice focuses primarily on governance, higher education and health law issues.

Ms. Drachman has a bachelor's degree in history and economics from the University of North Carolina at Chapel Hill, a law degree from the University of South Carolina, and a master's degree in health administration from the Medical University of South Carolina.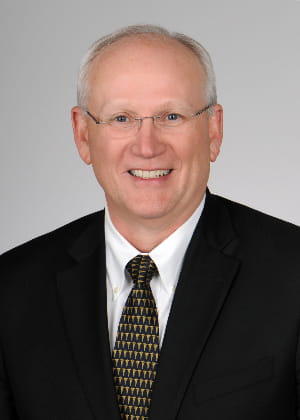 Dean, College of Medicine
Raymond N. DuBois, M.D., Ph.D.
Raymond DuBois, M.D., Ph.D., was named Dean of the College of Medicine at the Medical University of South Carolina in March 2016. For four years prior to coming to MUSC, Dr. DuBois was Executive Director of the Biodesign Institute at Arizona State University with a joint appointment as Professor of Medicine in the Mayo College of Medicine. From 2007 to 2012, he served as Provost and Executive Vice President and Professor of Cancer Medicine and Cancer Biology at The University of Texas MD Anderson Cancer Center in Houston. From 1998 to 2004, he directed Vanderbilt's Division of Gastroenterology, Hepatology and Nutrition, and served as Director of the Vanderbilt-Ingram Cancer Center from 2005 to 2007.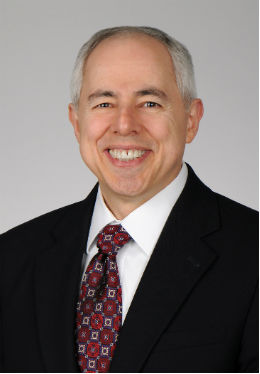 Chairman of the Department of Dermatology and Dermatologic Surgery
Dirk M. Elston, M.D., FAAD, FCAP
Dr. Elston is Professor and Chairman of the Department of Dermatology and Dermatologic Surgery at the Medical University of South Carolina, in Charleston. He is a past-president of the American Academy of Dermatology and the American Society of Dermatopathology, has served on the board of directors of the International Society of Dermatopathology and the American Board of Dermatology, and serves as the Editor of the Journal of the American Academy of Dermatology. He is an Honorary Professor at China Medical University in Shenyang China and Guest Professor at the Xiangya School of Medicine, Central South University in Changsha, China, and is an honorary member of the German Society of Dermatology.
Dr. Elston is a graduate of Jefferson Medical College, did his dermatology residency at Walter Reed Medical Center and a dermatopathology fellowship at the Cleveland Clinic. He is the author of over 400 peer reviewed publications, is one of 3 authors of Andrews Diseases of the Skin, Associate Editor in Chief of eMedicine dermatology, and Editor in Chief of the Requisites in Dermatology series of textbooks.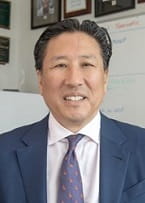 Chief Physician Executive, MUSC Physicians
Eugene S. Hong, M.D.
Dr. Hong is the Chief Physician Executive for MUSC Physicians and MUSC Health. In this position, he oversees the practice plan and serves as a senior leader in the health system. Hong is a leading authority on concussions, cardiac issues in athletes, overuse injuries and sports-injury prevention and has worked for decades as a team physician. He comes to MUSC from Drexel University in Philadelphia, where he was an endowed chair and professor in the Department of Family, Community and Preventive Medicine. He also served as chief of the division of primary care sports medicine, chair of the Drexel University Physician Board and associate dean for primary care and community health.
Executive Vice President for Finance & Operations
Lisa Montgomery
Ms. Montgomery is the Executive Vice President for Finance and Operations. In this role, she is directly responsible to the President of the University for providing the leadership and vision necessary to assure effective oversight of all fiscal and general operations of the University.
Ms. Montgomery serves on the President's Cabinet and senior leadership team, providing counsel to the University's administrative, academic, and healthcare leadership teams, as well as MUSC's Board of Trustees.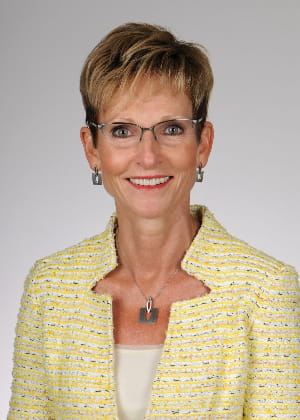 Executive Vice President for Academic Affairs & Provost
Lisa K. Saladin, Ph.D., FAPTA, FASAHP, PT
Lisa K. Saladin, PT, Ph.D. is the Executive Vice President for Academic Affairs and Provost for the Medical University of South Carolina. In this role, Dr. Saladin serves as the chief academic officer, responsible for institutional vision setting, strategic planning, oversight and investment for education and biomedical research. The Vice President for Research, Associate Provost for Educational Affairs and Student Life and the deans of the six colleges report to the Provost.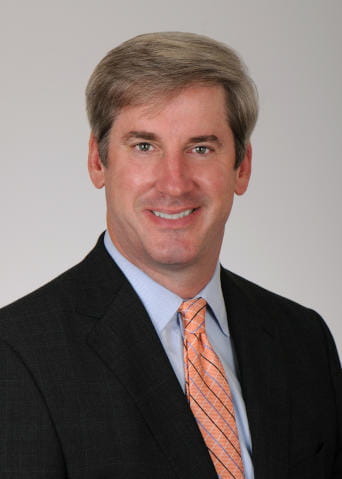 Director of Governmental Affairs and Secretary to the Board of Trustees
Mark Sweatman, MPA
Mark has over 25 years of governmental and lobbying experience, having worked for the SC Senate, SC Governor's Office, and US Senate. He came to MUSC in 2007 from the South Carolina Chamber of Commerce, where he served as lobbyist. He was elected by MUSC's Board of Trustees in 2014 to serve as their Secretary, a position he still holds. During his time at MUSC, Mark has been able to secure many appropriations for MUSC, including funding for a statewide telehealth network and for the new Shawn Jenkins Children's Hospital.

Mark holds a BA in Political Science and a Master of Public Administration from the University of South Carolina. A native of Chapin, SC, Mark and his wife Lisa live in Columbia with their three children.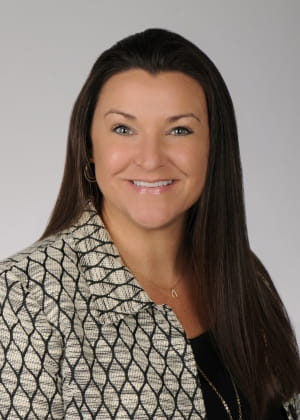 Dawn Hartsell
Executive Assistant to the President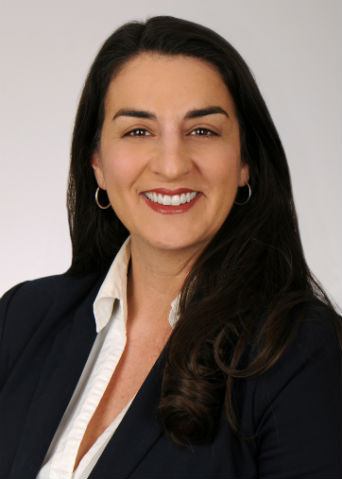 Heather Woolwine
Communications & Special Projects