MUSC First Lady Kathryn Cochran Cole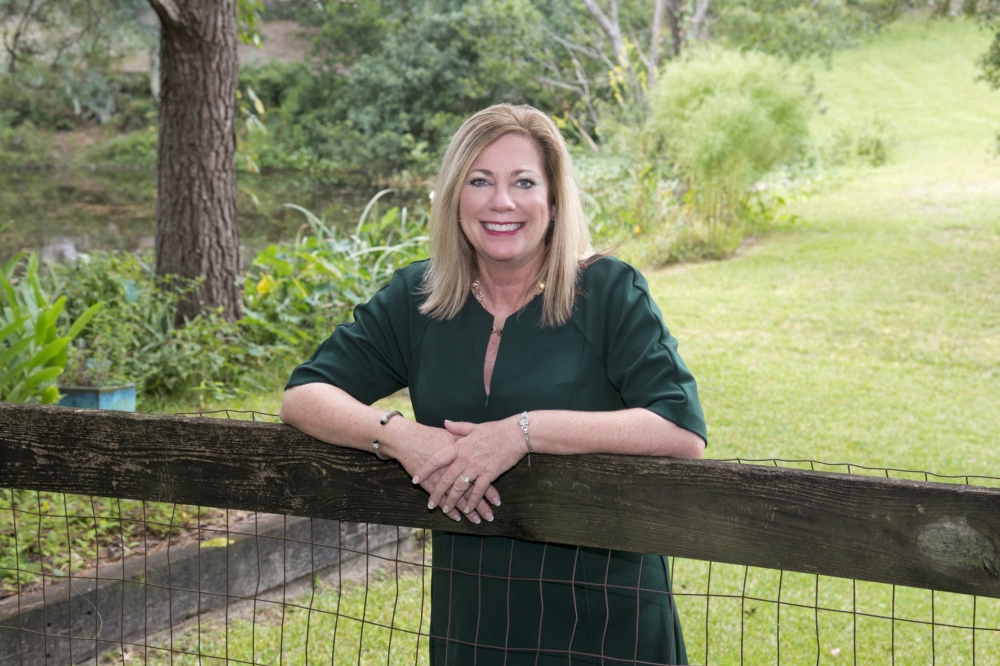 MUSC First Lady, Kathy Cole, is a devoted advocate for MUSC, who builds lasting relationships internally with the MUSC family, as well as externally with partners and our extended community across the state and nation.
As a graduate of Texas Christian University (TCU), Kathy pursued her passion for pediatrics as a pediatric oncology nurse at Egleston Children's Hospital at Emory University in Atlanta. She now continues to live out her heart calling through volunteer work at the MUSC Children's Hospital, rocking babies in the MUSC Neonatal Intensive Care Unit (NICU) and offering her support to the pediatric hematology/oncology clinic. Kathy is thrilled to continue to contribute to the evolving women's and children's efforts at MUSC through the opening of the new MUSC Shawn Jenkins Children's Hospital and Pearl Tourville Women's Pavilion.
At the heart of Kathy's volunteerism at MUSC, is her true passion for students and for children's health. Kathy makes it a priority to interact with and support the students within all six colleges, hosting student groups at her home twice a year, as well as participating in various student celebrations, ceremonies and events. Kathy has also been a driving influence for providing therapy dogs to MUSC's students in the library during a stress relief program call "Wired Wednesdays." Kathy has also volunteered with students in the community at Meeting Street Academy on a program called Read365, where volunteers read to elementary school students weekly to increase literacy skills.
Kathy also enjoys participating in various community events that intersect with MUSC's mission to build healthy communities. She served as the 2019 Super Peloton Captain for the MUSC One team with LOWVELO, a bike ride fundraiser that contributes 100 percent of every rider-raised dollar to cancer research at the MUSC Hollings Cancer Center. In addition, Kathy has been a dedicated supporter of the Charleston Medical District Greenway, which provides healing green space for patients and for our community. The CMD Greenway is a partnership among MUSC, Roper St. Francis Hospital, the Ralph H. Johnson VA Medical Center, and the City of Charleston.
In memory of her father, Colonel Henry J. "Jack" Cochran, Kathy and her family created the Jack Cochran Medical Scholarship Fund, which provides financial support to a deserving student in the College of Medicine during his or her entire four-year education here at MUSC. Kathy is also an active member of the MUSC Women's Club which supports MUSC through volunteerism and by awarding scholarships to selected students from the university's six colleges.
Kathy and President Cole joined the MUSC family 25 years ago and have been instrumental leaders of the advancement of the institution. If you happen to see Kathy on campus or around our community and state, please say "Hello" – that's a direct quote!
Fun Facts about Kathy
Q: What is something that many people don't know about you?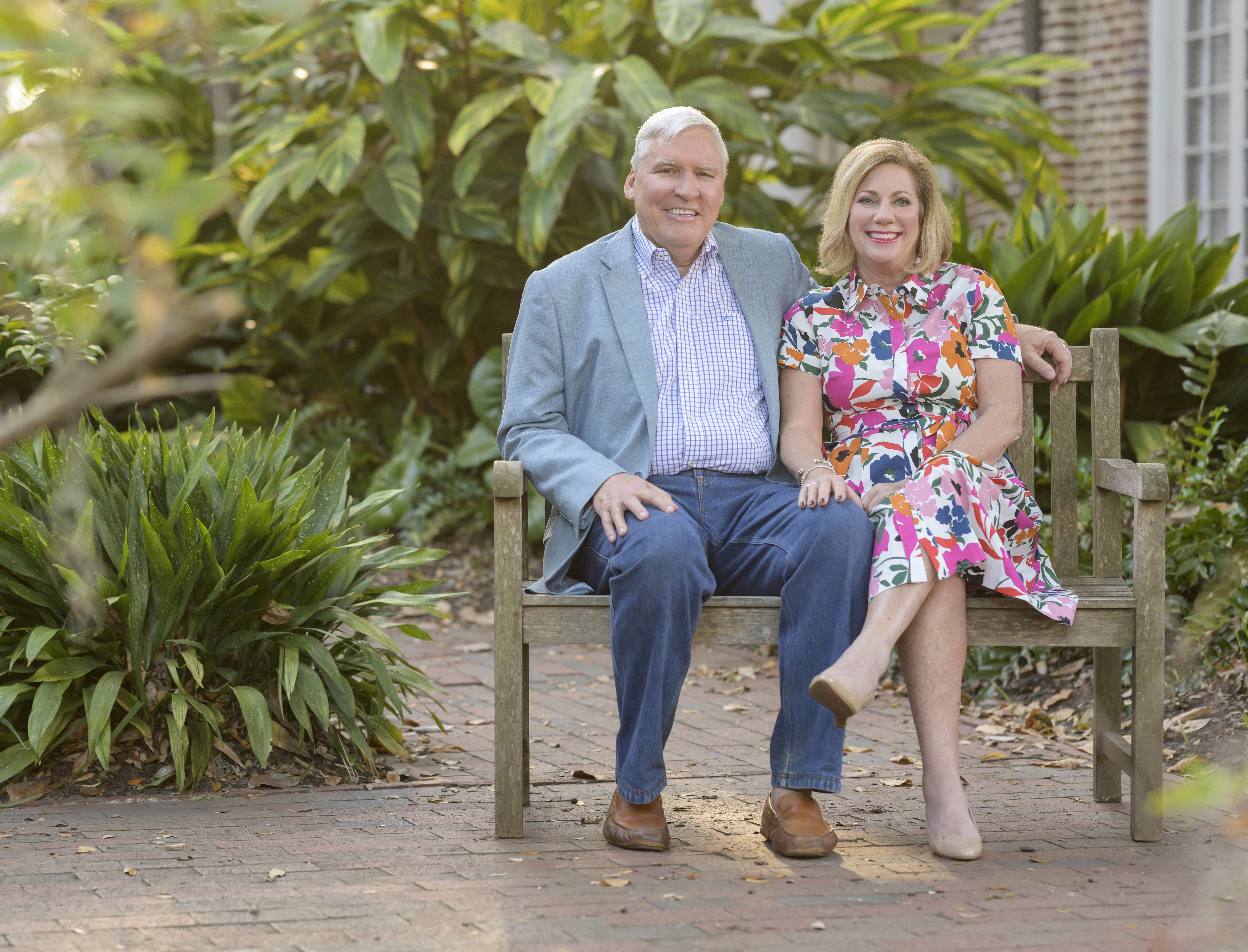 Kathy: I flew in a F105 when I was in ROTC in college while they were doing bomb runs.
Q: What is your educational background?
Kathy: I received my Bachelor of Science in Nursing from Texas Christian University (TCU). I grew up in a military family, so TCU was the first place I lived for four solid years.
Q: How did you and Dr. Cole meet?
Kathy: Shortly after graduating, I was hired by Egleston Children's Hospital to work in Pediatric Oncology, where I truly found my passion in pediatric health care. It was during this time that I met Dave while he was doing his residency at Emory Healthcare.
Q: What is your goal as "First Lady"?
Kathy: I especially look forward to deepening and building relationships with employees and students because a strong MUSC family is crucial to providing the best service to our community.
Q: What is your passion in the medical field?
Kathy: Pediatric Oncology. I was a nurse for 8 years at Egleston so I am VERY excited about the new Children's hospital.
Q: Where is your favorite place to eat on campus?
Kathy: Wickliffe House. It's just so pretty, and I like the option of sitting on the porch and enjoying the scenery.
Q: What are your interests and hobbies?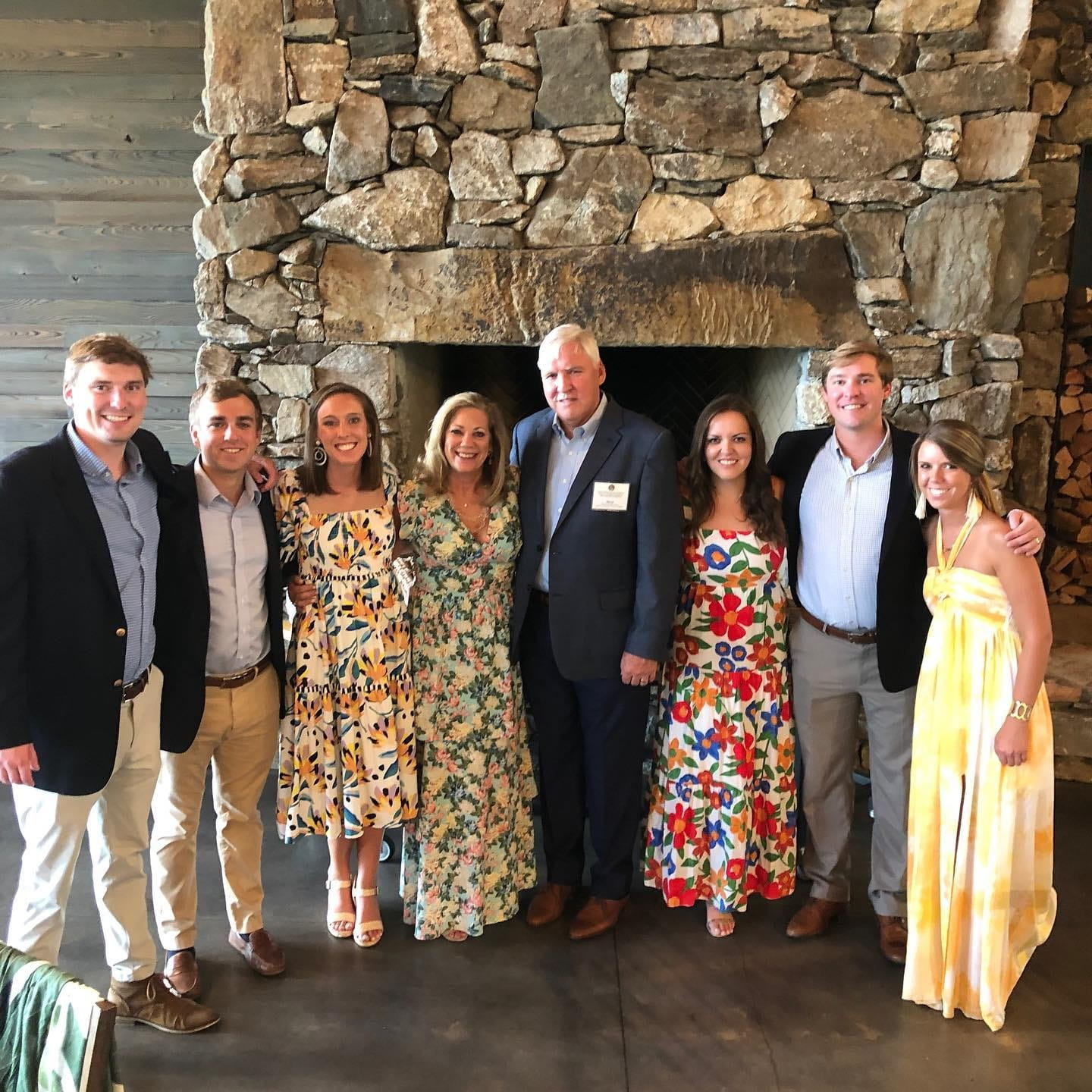 Kathy: Dave and I have three grown children: Paige, Bryan and Andy, and we have two dogs: our black lab, Lily, and Cairn Terrier, Ella. Aside from spending time with my family, I love to garden, cross stich and read. A recent guilty pleasure is the Outlander series—just finished it!
Q: Where would you like to see MUSC go in the future?
Kathy: I would love for MUSC to excel in new innovations, making it the go-to institution where patients and families receive the best possible care.