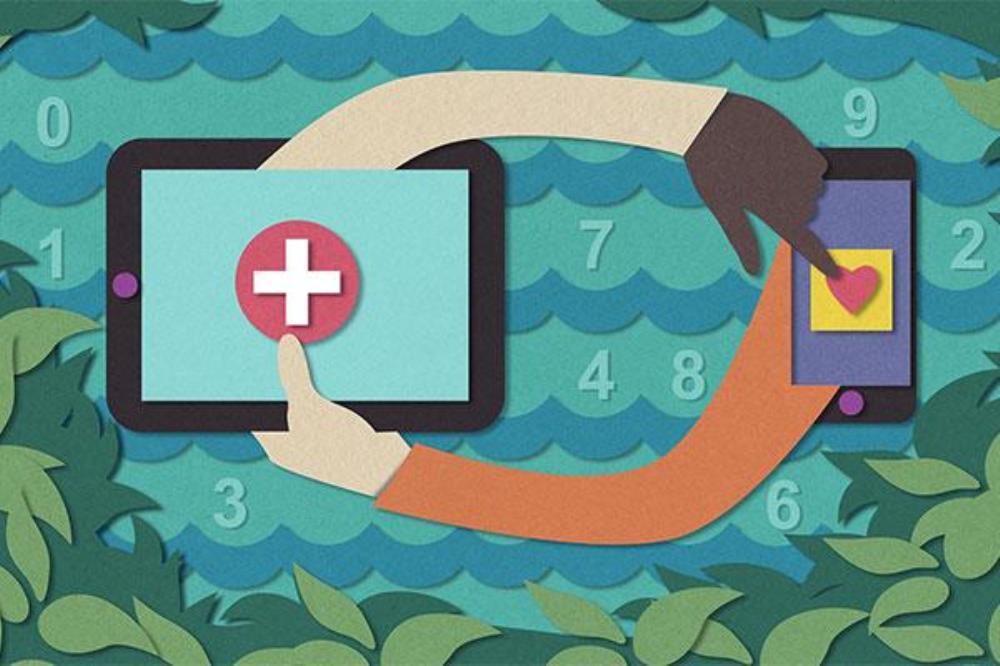 Pediatric intensivist David McSwain, M.D., is sometimes left with "what-ifs" after seeing a child transferred to MUSC Children's Hospital from a rural hospital that doesn't have telehealth.
"When we get called about a child in a rural emergency department that's a couple of hours away, if there are weather issues or transportation issues or the transport team is out on another call, it can be four or five hours before we actually see the child," the critical care specialist said. 
A lot can happen in those hours if the child is critically ill or injured. "There have been plenty of instances where the outcome has not been good, and you wonder what you could have done if you'd been able to see that patient sooner."
McSwain, who happens to be from a rural community himself, is helping lead a national effort to expand and improve pediatric telehealth across the country. Telehealth programs such as McSwain's pediatric critical care program use video, a secure connection and special diagnostic equipment to allow specialists to examine patients in rural areas remotely. 
The national effort is called Sprout: Standardized Pediatric Research on Outcomes and Utilization of Telehealth. The seeds were planted last year when McSwain spoke at the American Academy of Pediatrics national conference. 
"Near the end of my talk, I started discussing how the biggest challenge facing pediatric telehealth is the need for good scientific research on what we're doing," McSwain said. "After that talk, several people came up to me and said, 'We'd be very interested in working on that with you.'"
Those people were from the Children's Hospital of Philadelphia, Washington University, Boston Children's Hospital and the University of California-Davis. 
"They're all big centers, and they all have pediatric telehealth," McSwain said.
They all agreed that it's time for pediatric telehealth to be assessed on a large scale.
While there have been some studies about its effectiveness, including one at MUSC involving telemental health for veterans, until now, there has not been a central site focused on collecting data and bringing together researchers from different institutions. 
Sprout is filling that gap, McSwain said. "We've all been gathering different data, using different work flows and different equipment," McSwain said. "We may all have great programs that are very effective for the children, but it makes it difficult to study."
Sprout, which is supported by both the American Academy of Pediatrics' Section on Telehealth Care and the American Telemedicine Association Pediatric Special Interest Group, has three main objectives. It seeks to:
Identify best practices for implementing pediatric telehealth
Determine the impact of telehealth in health care quality
Establish a network of institutions to conduct collaborative research on pediatric telehealth
McSwain, who serves as Sprout's liaison to the American Academy of Pediatrics, said South Carolina is well positioned to play a leading role in telehealth research. "The state is already a national leader in telehealth, largely due to the investment that the legislature has made in telehealth development across South Carolina."
Lawmakers realized that telehealth makes a lot of sense here, he said, because South Carolina is one of the more rural states in the county. It needs new ways to get specialized care to people who don't live near large hospitals. MUSC Health has its own Center for Telehealth, which coordinates care for people across the state.
"I think we have a responsibility to the rest of the country. Not everybody has the kind of funding we have," McSwain said. "When you are blessed with the support we have, you have to look at what we can do to help the states and providers and communities that don't have that kind of support. We need to help people beyond our own walls."
McSwain said telehealth has reached a critical point in its evolution. "It's more than an interesting technology. It's established. Now, people across the country are starting to say, 'You've been saying telehealth is going to have a large impact on access to health care. We need to see the proof.'"
Gathering that proof begins with a Sprout survey of almost 80 institutions that offer pediatric telehealth. Most, including the Medical University of South Carolina, are in the U.S., but three are outside the country: Swedish Health Services, Landstuhl Regional Medical Center in Germany and the University of Queensland in Australia.
The survey will gauge the types of programs being used and examine the people, processes and tools involved. The goal is to create a national registry of pediatric telehealth programs, with an eye to bringing them together for the kind of research that can really show what works and offer the strongest possible model for other hospitals interested in trying telehealth.
"In order for telehealth to take the next step, in terms of development, quality and expansion, there really needs to be multi-center, high-quality research being done," McSwain said.
About the Author