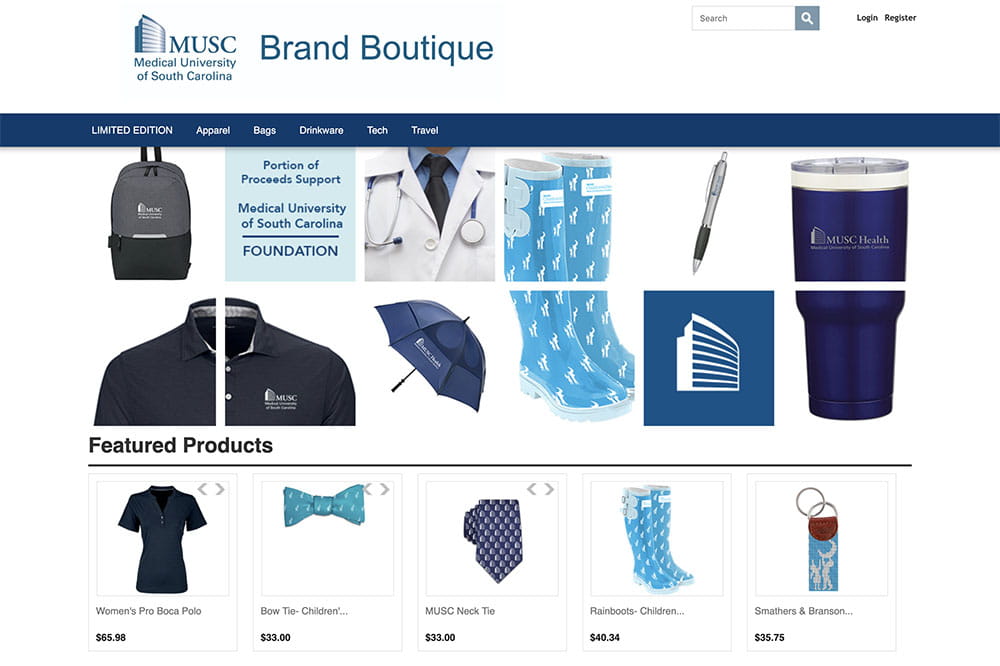 Bright blue rain boots featuring the new children's hospital logo help kick off the Medical University of South Carolina's entry into the world of online merchandise. The boots are among dozens of items now available through the MUSC Brand Boutique.
Patrick Cawley, CEO of MUSC Health and vice-president for Health Affairs, University, called the boutique's launch an important step. "It's a great way to show our brand identity. More and more people want to wear MUSC merchandise, and this will make sure it's standardized."
Christine Murray directs Enterprise Brand Development and Strategy in the MUSC Office of Communications and Marketing. "The Brand Boutique is intended to serve the general public, to let people show their pride for our institution," she said.
A portion of the money raised through the site will go to the MUSC Foundation to fund scholarships for employees and students.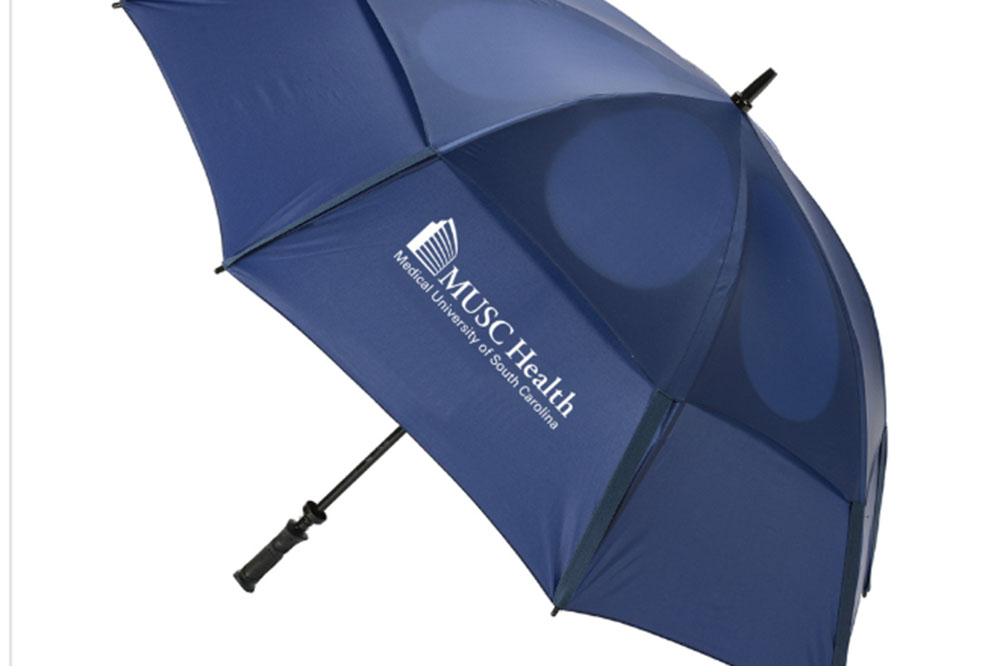 The Brand Boutique sells items linked to special events, plus other clothing, bags, cups, bottles, tech devices and umbrellas. In a lot of cases, you can pick which logo you want, whether it's MUSC, MUSC Health, MUSC Children's Health, MUSC Shawn Jenkins Children's Hospital or one of the new MUSC Health community hospitals.
The boutique also has a special section for MUSC students and employees that includes medical gear, promotional items and a custom events area. You have to register and be approved to get access to this section.
Murray said more options are in the works. In the near future, people will be able to order items with college and division names on them. "This launch is only phase 1. We encourage people give us feedback. It's a live store, so we're going to look at different items and options as we evolve."
She encourages MUSC employees who have been working with vendors they like to get in touch with her team at brandmgr@musc.edu to see if the vendors want to reach a merchandising agreement through the new merchandising program.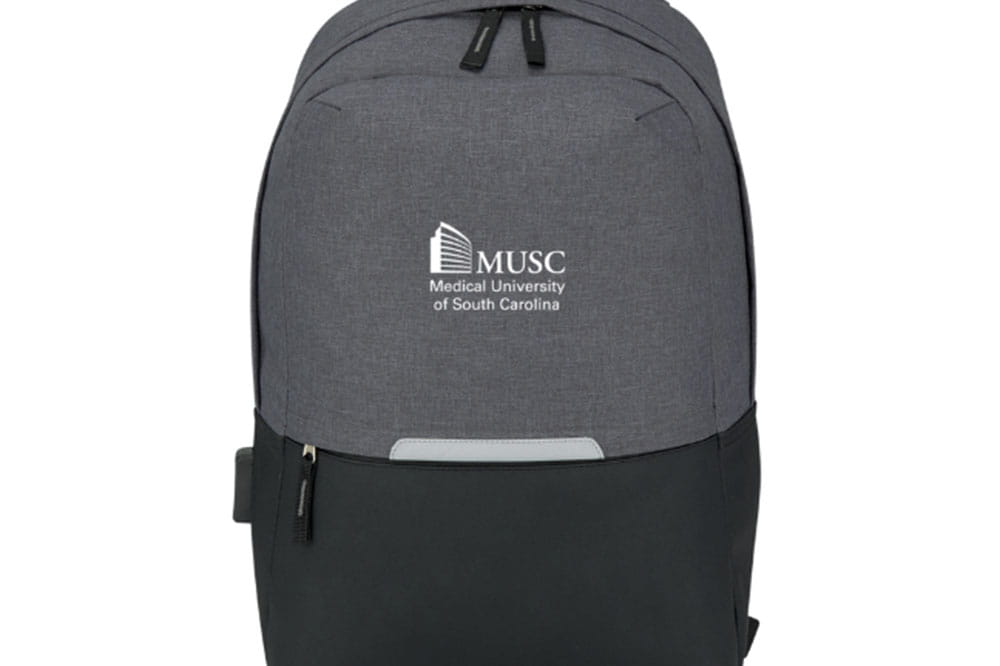 Murray said the boutique is in line with international shopping trends, which favor online stores over brick and mortar versions. There will likely be "pop-ups" about twice a year, temporary stores that let people see merchandise in person before buying.
Cawley led the push to establish the online boutique, with support from MUSC's president and the deans of the six MUSC colleges. As MUSC Health continues to grow, with the recent acquisition of four community hospitals and other sites set to open in the near future, he said it's one way to help unify the organization. "There are newer care team members, who are being brought to the brand. This will make it a lot easier for them to understand what our brand is," Cawley said.
As for the existing MUSC Medical Bookstore on Ashley Avenue, the vendor will have the option to bid on the upcoming online bookstore request for proposal and participate in selling MUSC-branded items through a merchandising agreement with MUSC.
In the meantime, when it comes to those blue rain boots in the new MUSC Brand Boutique, Murray said don't wait too long if you want a pair for yourself or for someone else as a gift during the winter holidays. "Some items are limited time only or in limited quantities."