Prior Assessed Learning Policy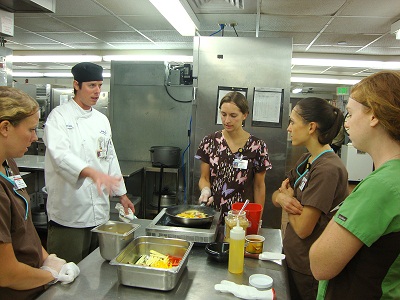 We will potentially exempt for up to 100 hours of assigned rotations or projects if the intern who can demonstration evidence of competency for planned experience(s). All exempted hours will be re-assigned as another supervised practice experience to enhance diversity in skill development (i.e. additional elective hours). Each matched intern will be evaluated for prior learning credit by the director to determine who may qualify. Evidence will be in the form of a portfolio using a format provided by the DI director. Newly matched interns can apply for credit towards supervised practice hours only for the following experiences, either in totality or in portions prior to starting the internship (on case-by-case basis). 
WIC Rotation: only if worked as a paid employee under a South Carolina WIC RD for at least 40 hours working directly with clients in the provision of NCP-based diet assessment

and

counseling. You must have been able to participate in individual assessments

and

in the teaching of group classes.
MUSC/Sodexo Hospital Food Service Management Rotation: only if a Certified Dietary Manager or paid employee as a Sodexo Health care-affiliated food service establishment for more than 100 hours an can show competencies in the areas of food safety/sanitation/HAACP, kitchen layout, st

and

ardized recipe analysis, food costing, continuing performance improvement, finance

and

accounting (culinary math calculations),

and

human resource management. Only certain experiences may be exempt, rarely will the entire 5 weeks be exempt.
Culinary Rotation: only if earned an AA or BS Culinary Degree, or as special concentration of your DPD completion
Research Rotation: only if a worked as a paid employee in an NIH or USDA-sponsored Clinical Research Center in the US

and

worked under the lead bionutrition manager for at least 40 hours
School Food Service Rotation: only if worked as a paid employee directly with a SC district school division under a school food service supervisor or RD for at least 40 hours. Must demonstrate knowledge of the USDA school lunch/breakfast program.
Cooking Matters™: only if led an entire 6-week Cooking Matters program for either a lay group, as a grocery store tour, other venue using the Cooking Matters/Share Our Strength curriculum.
As rotations are added/omitted from the program each year, the Director will amend this section to specify conditions according to the rotation.