Application Process
Applications for the Dietetic Internship Program as well as supplemental application materials are due by February 15.
The application is received through the online portal Dietetic Internship Centralized Application System (DICAS). No paper applications are accepted. Along with the DICAS application, you are responsible for mailing in other supplemental materials postmarked by February 15 to complete the application process.
If you are invited back for an interview, you will be notified no later than March 1 at 5 p.m. Eastern Time. Anyone not notified by that time unfortunately did not qualify for an interview.
Interviews will be held during the third weekend in March (Friday - Monday). Skype and in-person interviews are available.
Within the DICAS online portal, applicants can choose which concentration to apply— Community Nutrition Promotion, Clinical Adult Medical Nutrition Therapy, and/or Clinical Pediatric MNT. Applicants can apply to one, two, or all three concentrations as one DICAS application. If you apply for both, there will be no additional charge from DICAS, however you will be charged an additional fee from MUSC.
If applying for more than one Concentrations: 
In DICAS, do not submit two separate personal statements or any other parts of the standardized application.
The MUSC application fee for one concentration is $50; for two is $75, and all three is $100 (no additional DICAS fee is applied).
You will rank each concentration in your D&D separately, as they have different match codes:

#482: Clinical Adult MNT
#703: Community Nutrition Promotion
#828: Clinical Pediatric MNT

Your application will be considered for each concentration independent and separate of each other.
Please only apply to concentrations if you feel they both meet your interests, past experiences (work/volunteer), and future professional goals.
Please indicate your preferred concentration as it will be given higher priority.
The DICAS Application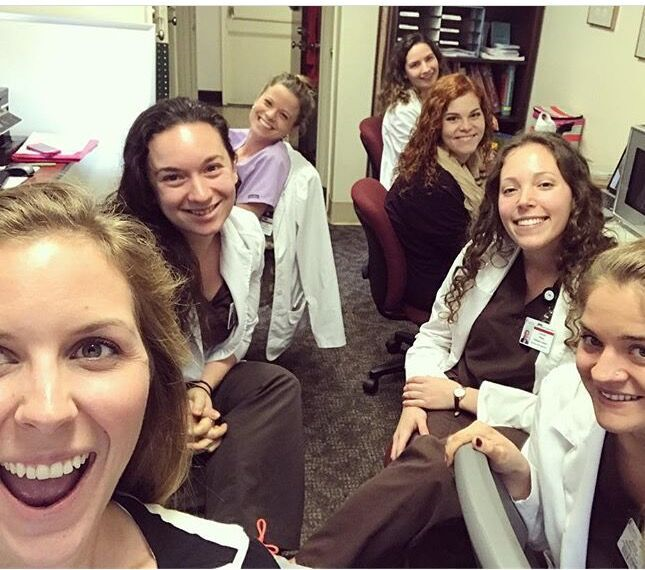 Part 1
Complete all parts of the standardized application form in DICAS.
For the personal statement, describe qualities you feel make you a strong candidate for this program. You may answer the questions offered in the DICAS application or write your own statement.

Please note: The Director reviews all applications prior to each interview, so keep personal statement to 500-600 words or less.

School transcripts sent to DICAS (who uploads into system)

Bachelor Degree Applicants
Minimum requirement is 2.9 overall GPA,
-and-
3.1 DPD GPA for application to be considered.
Master Degree Applicants
If DPD GPA is 3.1 or less, then:
Overall GPA must be at least 2.9
-and-
Graduate/Master's only GPA must be at least 3.7
-or- 
If DPD GPA is over 3.1, then:
Overall GPA and Graduate Master's GPA must be at least 3.1 
Submit a:

'Verification Statement' for Didactic Program in Dietetics (DPD) completion
 -or-
'Declaration of Intent Form' obtained from your DPD director

Include 3 letters of recommendation

Must be from reputable sources who know your academic,
history, work ethic, interpersonal skills, and/or other achievements.
At least 1 letter must be written by an RD or RDN.

DICAS requires you to upload a resume. However, we rarely review resumes due to the lack of detail and specificity it provides compared to the DICAS application
Supplemental Materials
Part 2
Complete this form along with your application fee (explained on the form) and proof of GRE score (copy of test score from ETS) by/before February 15. The address will be listed on the form. 
Reminder: Do not have GRE scores sent directly to MUSC by ETS.
Please note: Any exceptions regarding the February 15 deadline may be given if arrangements have been made with the DI Director in advance.