Meet Our Interns
Class of 2018-2019
Hannah Sneska (Clinical Track)
Bachelors in Human Nutrition and Dietetics from University of North Carolina at Greensboro in 2016
Masters in Food and Nutrition Studies from George Mason University in 2018
Spent the last year working as a Nutritionist at Women, Infants and Children (WIC)
NDTR and worked in the dietary office at a INOVA Fair Oaks Hospital
Interned for Children's National Obesity Institute in Washington, D.C.
Co-Founded a hunger and homelessness awareness club on campus
Assisted and shadowed a dietary manager at a nursing and rehabilitation center
Served as an international mentor to incoming international students at UNCG
Studied Abroad in Northern Ireland for a semester
Held a variety of leadership roles in Alpha Chi Omega Sorority
Fun Facts:
Has a 1 year old, 9 pound Shih Tzu baby named Bear who is treated like a human son
Obsessed with Harry Potter and has been to both Hogwarts in Orlando and Warner Brothers Studios in London
Once got head stuck in between railings over Niagara falls in Canada (family will never let me live it down)
Loves scuba diving and has dived in Turks and Caicos and the Dominican Republic
Annie McCabe (Clinical Track)
Bachelor's degree in Nutritional Sciences, Dietetics emphasis, and a minor in biochemistry from the University of Arizona
Group Fitness Instructor at Campus Rec
Food Service Associate for Tucson Medical Center
Resident's Assistance at the University of Arizona
Institutional Food Management Lab lead preceptor
Co-Founder of the Sports Nutrition Club (SNC)
Fun Facts:
Studied the Mediterranean diet in Verona, Italy
Loves working out—running, cycling, hiking, yoga, lifting weights
Absolutely love trying new things and stepping outside my comfort zone
Traveling is a passion of mine—excited to explore Charleston, SC!
Taylor Lowe (Clinical Track)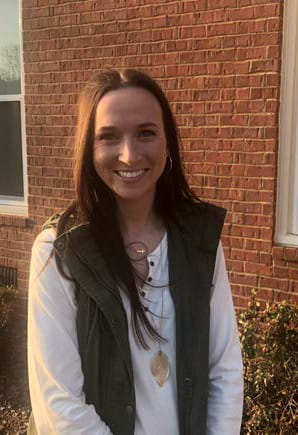 Bachelor's degree in Foods, Nutrition, and Dietetics from Carson- Newman University in East Tennessee
Four-year member of the indoor and beach volleyball team
Dietary clerk at Tennova Hospital and Vanderbilt University Medical Center
Carson-Newman University nutrition tutor
Intern at East Tennessee Children's Hospital; prepared special infant formulas for NICU and conducted quality improvement project evaluating cost of food waste in hospital kitchen
Second Harvest Food Bank volunteer in Nashville, TN
Fun Facts:
Has completed 2 half-marathons and already planning to run some races in the Charleston area.
Love hiking, boating, camping, and visiting national parks
Born in Cleveland, Ohio and am a huge Cavaliers and Indians fan.
Love the beach and can't wait to enjoy Charleston's beautiful scenery.
Abbie Hebron (Clinical Track)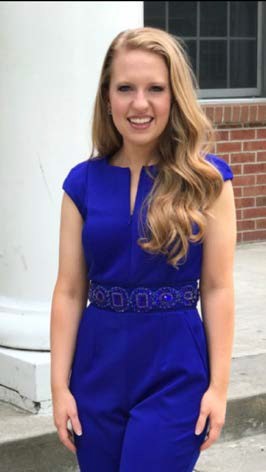 Bachelor's degree in Dietetics, with a minor in Biomedical Sciences from Missouri State University in Springfield, MO
Tutor and Peer Assisted Study Sessions (PASS) Leader for Anatomy and Physiology courses for three years
Intern for the First Lady of Missouri, Dr. Sheena Greitens, during Summer 2017
Recipient of "People's Choice" award for her senior research presentation, "Food for Thought: The New Field of Psychobiotics"
Presented original research on the public's knowledge and perception of RDNs at Missouri's Academy of Nutrition and Dietetics (MOAND) Conference
Nine-year volunteer with Girls on the Run as a junior coach, office volunteer, and running buddy
Created her own program, "Let's Hear it for the Girls" where she travels around the state empowering young women to live healthy lifestyles
Fun Facts:
Middle child of five girls
One of the biggest St. Louis Blues fans you'll find and won the owner's suite tickets to the Winter Classic game at Busch Stadium in 2017
Has learned and/or taught dance since the age of 3
Past author for a national blog (Distinguished Young Women of America) and quoted by another blogger
Amanda Cain (Clinical Track)
Bachelors degree in Dietetics from Jacksonville State University (AL)
Secretary of Dietetics & Culinary/Hospitality Association
Content creator for The Odyssey Online
Volunteer/intern for Food & Nutrition Services department and patient companion at Huntsville Hospital
Received "Outstanding Senior" award for JSU at Alabama Dietetic Association meeting
Secretary of JSU Spanish Club
Volunteer at local soup kitchen
Team member at Chick-fil-A
Volunteer nutrition counselor for JSU ROTC program
Fun Facts:
Plays flute, piccolo, and ukulele
Has the two cutest dogs in the world - a cheagle and a boxer/terrier mix
Once participated in an ultimate Frisbee competition without a single practice beforehand
Considers speaking in Spanish a favorite pastime
Natalia Flores (Clinical Track)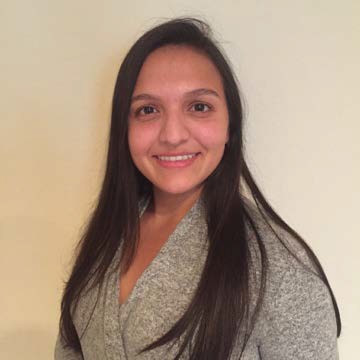 Bachelor degrees in both Dietetics and Exercise Physiology from Florida State University
Peer facilitator for the Body Project
NSCA certified personal trainer and CPR/ AED certified by the AHA
Dietary aide at an eating disorders rehab center for almost three years
Certified Peer Health Educator
Volunteer at the Florida State athlete fueling station
Bilingual in English and Spanish
Fun Facts:
Loves lifting weights and competes in powerlifting meets for fun
Entire family is from Chile and spent 6 months living there and working with dietitians in the hospital
Previously hiked a volcano and mountains in both Chile and Argentina
Can play the piano and drums
 Emily DeVenezia (Clinical Track)
Bachelor's degree in Nutrition Management from Rochester Institute of Technology (RIT); minor in Exercise Science
Student Dietetic Association President
Student Nutrition Educator for RIT students, athletic teams, and recreational clubs.
Diet Office Assistant  at Highland Hospital
Diet Clerk at Highlands at Brighton (transitional care facility)
Summer nutrition intern for 3 Rochester area school districts
Community nutrition rotations with Selects Academy, an elite youth girls hockey program
Volunteer for various programs through FoodLink, a regional food bank, including Cooking Matters for Kids, and Curbside Market.
CURCS (Connecting Universities to Rochester City Schools) volunteer tutor.
Fun Facts:
Studied abroad in Italy, Switzerland, Croatia, & Bosnia.
One of my life goals is to volunteer in Africa
Completed 5 half-marathons and love participating in local road races for charities.
Hiking and camping in the Adirondacks is one of my favorite pastimes - slowly but surely working my way through all 46 high peak
Abby Malloy (Clinical Track)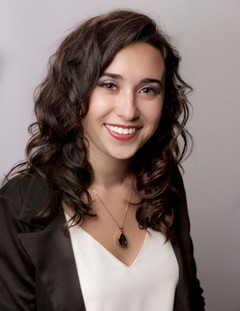 Bachelor's degree in Dietetics (minor in foods) from the University of Central Missouri (UCM)
President of the UCM Student Dietetic Association (SDA)
Student worker at the Campus Cupboard
Received a National Engaged Leader Award from the National Society of Leadership and Success
Senior Center volunteer
Member of the Central Missouri Academic Collegiate Scholars honors society
Organized SDA funded trips to both FNCE and MOAND
Participated in the USDA funded grant, FRUVED, by conducting audits and assessing the health of UCM students
Fun Facts:
Studied abroad in Florence and Rome, Italy to learn about eating habits in different cultures, and hope to continue to travel and see more of the world.
I was a cheerleader for all four years of high school and one semester in college. Go Mules.
One of my dreams is to learn how to play an instrument, and I am currently learning how to play the ukulele.
I want to own all of the dogs ever, especially a Great Dane.
I my own garden in the future so I can grow some of my own food.
Kelly Burgess (Community Track)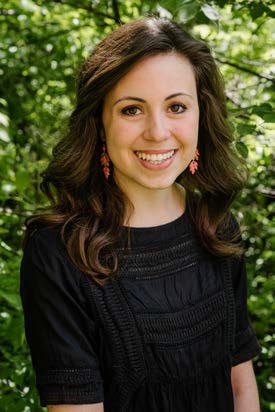 Bachelor of Science in Hospitality Management and Dietetics, with a concentration in Nutrition and Dietetics from Western Kentucky University (honors program).

Family and Consumer Science summer intern at University of Kentucky Cooperative Extension Service
Undergraduate Research: food insecurity and the impact of nutrition education
Nutrition Opinions Columnist for the College Heights Herald (student-led newspaper at WKU)
Room Service Ambassador at Williamson Medical Center, a local/county hospital
Student Dietetic Association President at WKU
Peer Assisted Study Session Tutor for Anatomy and Physiology
Volunteer "shopper" at a food pantry called the "Manna Mart" through HOTEL INC (a ministry assisting those in poverty)
Volunteer for Wholesome WKU- a program that educates students about healthy and mindful eating on campus
Delivered nutrition education to at-risk mothers and parents in Haiti on a mission trip.
Fun Facts:
A few of my favorite things are coffee, hot yoga, dark chocolate, and days spent in the sun.
I was a dancer from ages 3-18, taking lessons in ballet, tap, jazz, and pointe.
I love meeting new people and spending time with friends, but my favorite alone activities are reading and painting.
I am often found in the kitchen doing recipe experiments in hopes of inventing healthy, tasty "concoctions." 
Bailey Derrick (Community Track)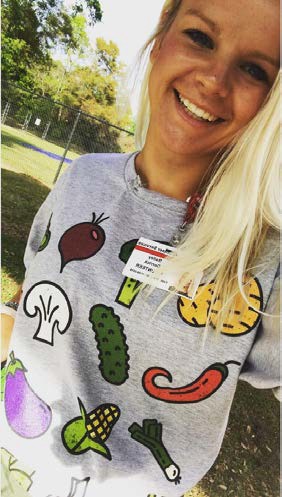 Graduated from Eastern Illinois University (Cum Laude)
Participated in the National Student Exchange and spent my senior year at the University of Colorado-Colorado Springs
Have been both a nutrition educator and culinary instructor in Colorado and South Carolina
Was a member of Eastern Illinois University's official dance team
Dietary aide at a long-term care facility
Was president and philanthropy chairman of the Epsilon Gamma Chapter of Delta Delta Delta
Have attended a leadership conference at St. Jude Children's Research Hospital twice.
Fun Facts:
Soon to be married to my middle school sweetheart, Mrs. Goggin coming July 2018.
I have been snowboarding since 6th grade and have boarded all throughout Colorado, the Midwest and at Jackson Hole, Wyoming.
I am the middle of three sisters.
I spent two weeks in Thailand this past summer.
Fitness is a passion of mine and it is a goal of mine to eventually complete a marathon.
Morgan Curless (Community Track)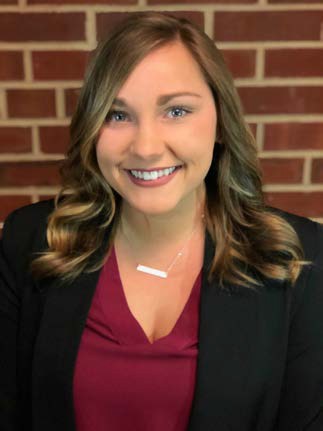 Bachelor's degree in Nutrition and Dietetics from Illinois State University
Teaching Assistant for Food Science nutrition course
Sports Nutrition Assistant for Illinois State University's Football Team
Dietitian Assistant at Hy-Vee grocery store
"Simple -Fix" Program Coordinator for development and production of healthy meals
Nutrition educator and menu developer for a mentally/physically handicapped home
Dietary Aide in skilled care unit for local senior citizens
Fun Facts:
Grew up in a town with 2 stop lights
Country music and concert fanatic. You can find me at the nearest country concert in Charleston this year.
Love spending my days anywhere outside: exploring new cities, outdoor concerts, and being active
Has never lived outside of the Midwest and am excited to move to Charleston. Currently making a restaurant must visit list.
Savannah Weeks (Community Track)
Bachelor of Music with a minor in nutrition from Belmont University
DPD Verification Statement from the University of Houston
Farm Volunteer at Hope Farm in Houston
Research Intern at MD Anderson Cancer Center
Summer Intern with Manna Project International in Managua, Nicaragua
Service Learning Intern with Second Harvest Food Bank of Middle Tennessee
President of Slow Food Belmont
Fun Facts:
I'm a former opera singer and violinist and I still play/sing occasionally
I worked as a church musician while I attended Belmont and as a bartender while I went to UH
I leash trained both my cats
I've never lived in one place longer than five years and am really excited to start my next adventure in Charleston.