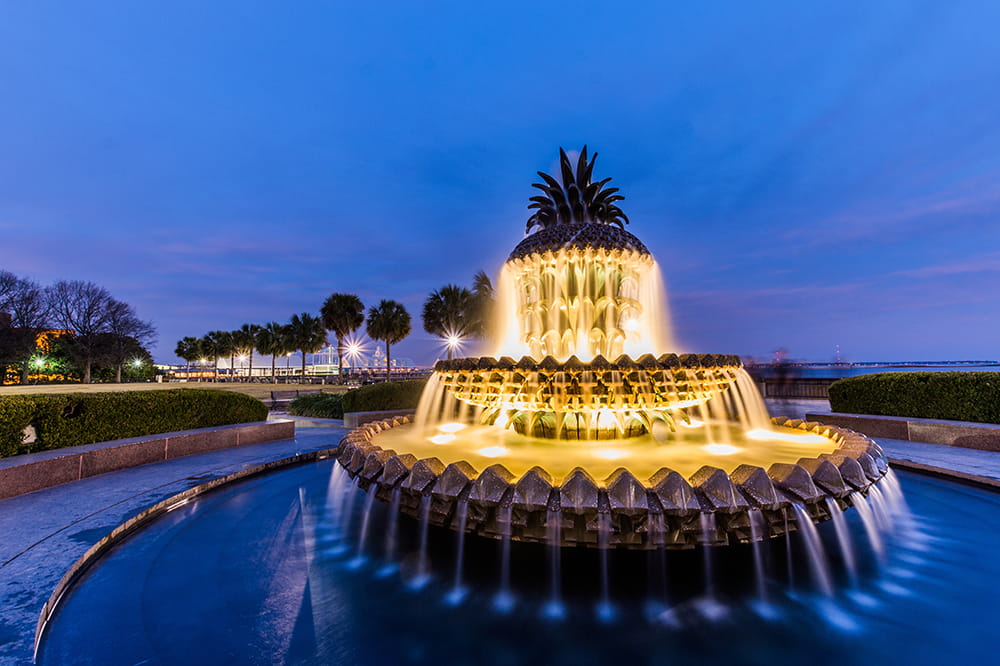 We are pleased to announce the program for South Carolina Conference on Innovation in Teaching and Learning (SCCITL) 2019. Below is more information on (1) the conference general schedule, (2) our keynote speakers, and (3) submitting a conference presentation.
Schedule for 2019 Conference
The conference will run the full day of Friday, July 12, 2019. Breakfast and lunch will be provided at the conference.The day includes a keynote speaker and over 30 sessions to choose from. There will also time for networking and learning about state resources.
Below is the schedule at a glance.
7:30 to 8:30 AM:  Registration, Breakfast

8:30 to 8:45 AM: Conference Welcome

8:45 to 9:30 AM:  Keynote

9:30 AM to 4:00 PM: Innovations Fair

9:30 to 9:50 AM:  Networking/Transition

9:50 to 10:20 AM:  Breakout 1

10:20 to 10:40 AM:  Networking/Transition

10:40 to 11:10 AM:  Breakout 2

11:10 to 11:30 AM:  Networking/Transition

11:30 AM to 12:00 PM: Breakout 3

12:00 to 1:45 PM:  Lunch, Food Trucks

1:45 to 2:15 PM:  Breakout 4

2:15 to 2:35 PM:  Networking/Transition

2:35 to 3:05 PM:  Breakout 5

3:05 to 3:25 PM:  Networking/Transition

3:25 to 3:55 PM:  Breakout 6

3:55 to 4:30 PM:  Conference Wrap up, Food Trucks, Prizes
Keynote Speaker
Michael Bridges, Ph.D., is the Executive Director Online Learning and Strategy at Duquesne University.  In this capacity he is responsible for the strategic vision, institutional resources, and enterprise-wide processes that support all online educational activities.  Prior to joining Duquesne University, Dr. Bridges served as the Executive Director of Education for Amber-Allen Publishing, the Vice President of Educational Strategy for iCarnegie Global Learning, the Director of Faculty Development for the University of Pittsburgh Medical Center, St. Margaret Hospital, and as the Associate Director for Educational Support at Carnegie Mellon's internationally recognized Eberly Teaching Center. In his varied roles, he has consulted with hundreds of faculty on issues including curricular design, course development, student culture, motivation, faculty development, educational research design, and online learning. In addition to his expertise in teaching and learning, Dr. Bridges has extensive experience in research design, methodology and analysis. He was the Director of Operations and a Senior Analyst in the Survey Research Program at the University Center for Social and Urban Research (UCSUR) at the University of Pittsburgh. He also served as the Project Director and Senior Analyst for two large, federally-funded studies involving young women diagnosed with breast cancer and older men undergoing coronary artery bypass graft surgeries.
Dr. Bridges teaches in the Heinz College of Information Systems, Public Policy and Management at Carnegie Mellon University. He is co-authored of the book, How Learning Works: Seven Research-based Principles for Smart Teaching, which ties the research findings from the scholarship of teaching and learning to practical strategies for successful teaching. He frequently speaks on curricular design, the role of technology in the classroom, innovative approaches to handling difficult learning situations, and creating an intellectually safe environment for learning.
Dr. Bridges earned a Ph.D. in Social Psychology, with a focus on stress and coping, from Carnegie Mellon University.
Conference Presentation Proposal Submissions
A call for conference presentations is now open. Please visit the Presentation Submission page to submit your proposal. 
Session Information
Conference Strands
Developing twenty first century skills

 

- Spotlighting the content knowledge, literacies and proficiencies that prepare individuals to meet the challenges and opportunities of today's world. This includes collaboration, team work and critical thinking.

Innovations, techniques, and technologies

 

- Creating effective approaches and practices for teaching and learning which may include the use of technologies. 

Professional development and professional learning communities

 

- Designing educational opportunities for a lifetime of learning and successful career development. 
Information for Presenters
Presenter Registration
All presenters are required to register for the conference. SCCITL does not reimburse conference presenters for travel or hotel expenses.
Presentation Materials and Audio-Visual Equipment
All presentations will be in our Education Center/Library. Each of the session rooms hold between 18-30 participants. Each room is configured with a desktop computer with Windows 7 and Office 2010 available. You will not be able to plug in your own laptop at these stations. Please bring your presentation with you to load onto the computers. Each room also has a projector, internet, and sound system. Free Wi-Fi will be available for all conference participants' use. Technical support will be available on the day of the conference. Room moderators will have directions on who to call if you have any technical problems before or during your presentation. 
Commercial Solicitation
Commercial solicitation is prohibited in all presentations. If you are representing a commercial interest, your presentation must be educational in nature.