Schedule for 2019 Conference
The conference will run the full day of Friday, July 12, 2019. Breakfast and lunch will be provided at the conference. The day includes a keynote speaker and over 60 sessions to choose from. There will also be time for networking and learning about state resources.
Below is the schedule at a glance.
7:30 to 8:30 AM:  Registration, Breakfast (Halo)

8:30 to 8:45 AM: Conference Welcome

8:45 to 9:30 AM:  Keynote

9:30 AM to 4:00 PM: Innovations Fair

9:30 to 9:50 AM:  Networking/Transition

9:50 to 10:20 AM:  Breakout 1

10:20 to 10:40 AM:  Networking/Transition

10:40 to 11:10 AM:  Breakout 2

11:10 to 11:30 AM:  Networking/Transition

11:30 AM to 12:00 PM: Breakout 3

12:00 to 1:45 PM:  Lunch, Food Trucks

 

(Golden Pineapple, Cast Iron, Roti Rolls, El Pincho Taco, Sap Lei, Halo)

12:45 to 1:30PM: Keynote (DD 110)

1:45 to 2:15 PM:  Breakout 4

2:15 to 2:35 PM:  Networking/Transition

2:35 to 3:05 PM:  Breakout 5

3:05 to 3:25 PM:  Networking/Transition

3:25 to 3:55 PM:  Breakout 6

3:55 to 4:30 PM:  Conference Wrap up, Food Trucks (Oh so Gelato!, Bked), Prizes
Keynote Speakers
Navigating the New: The Future of Educational Technology and Principles to Guide the Journey and Three Tricks for Better Lectures: Lessons from TED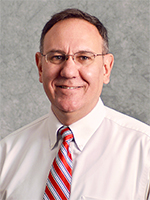 Michael Bridges, Ph.D., is the Executive Director Online Learning and Strategy at Duquesne University.  In this capacity he is responsible for the strategic vision, institutional resources, and enterprise-wide processes that support all online educational activities.  Prior to joining Duquesne University, Dr. Bridges served as the Executive Director of Education for Amber-Allen Publishing, the Vice President of Educational Strategy for iCarnegie Global Learning, the Director of Faculty Development for the University of Pittsburgh Medical Center, St. Margaret Hospital, and as the Associate Director for Educational Support at Carnegie Mellon's internationally recognized Eberly Teaching Center. In his varied roles, he has consulted with hundreds of faculty on issues including curricular design, course development, student culture, motivation, faculty development, educational research design, and online learning.He is co-author of the book, How Learning Works: Seven Research-Based Principles for Smart Teaching, which ties the research findings from the scholarship of teaching and learning to practical strategies for successful teaching.
Bigger, Better, Faster, More! and Augment Learning with Apple iOS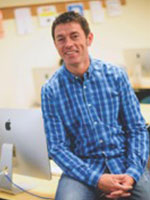 Chris Penny, Ph.D., is an Educational Technology Professor in the College of Education and Social Work at the West Chester University of Pennsylvania. In 2011 he won the Lindback Distinguished Teaching Award for his excellence in the classroom. In 2007 he became an Apple Distinguished Educator, and Google Certified Teacher in 2009. His efforts in teaching and research have the focus of technology integration in K-20 education. He has published a book titled Technology Leadership in Teacher Education: Integrated Solutions and Experiences, and published articles on reading on electronic devices, eMentoring, 24/7 laptop access for teacher candidates, and digital portfolios. Mobile Pedagogy and Perspectives on Teaching and Learning is the title of the book which he edited in 2013. His most recent research revolves around the topics of teaching and learning spaces, and teachers teaching coding.
Sessions
Breakout Sessions 1
9:50 AM to 10:20 AM
ECL 102
Developing Study Abroad Programs:  An Innovative Approach       
Karen Edwards, Sandy Strick
In this interactive session, participants will explore how two veteran faculty joined forces to develop cross-disciplinary study abroad courses for students majoring in hospitality and retail/fashion merchandising.  Join us to learn how you can create rich study abroad learning experiences for your students, regardless of destination or academic discipline.
ECL 103
Team learning through testing:  When the whole is greater than the sum of the parts      
Tracey Honeycutt Sigler, Diana Cheshire
Are you interested in finding a tool that will help you use team-based learning in your class?  I have used the IF-AT (Immediate Feedback Assessment Technique) to give team quizzes in several undergraduate businesses classes.  Take a test using the IF-AT and I will share my classroom implementation process.
ECL 109
Aligning education, workforce, and economies through industry engagement and SC Sector Partnerships          
Suzanne Thomas, Regine Rucker, Shuana Davis
South Carolina has embarked on a journey to create Next Generation Sector Partnerships, which are collaborative workgroups of employers from a specific industry identifying common opportunities, problems, and desired outcomes. This presentation will focus on the role of educators in addressing solutions to workforce needs identified by these workgroups.
ECL 115
Teaching, Learning & Sharing Online: Open educational resources (OER) and Creative Commons (CC) licensing 
Gretchen Scronce, Amanda Kraft
This session will focus on the intersections between open, open learning, and open educational resources. Presenters will also discuss the levels of Creative Commons licenses and help attendees identify the license they are most comfortable using, and show how to apply this to content shared online.
ECL 118
A Gamified Approach to Misinformation      
Allison Faix, Amy Fyn 
Misinformation (a.k.a. "Fake news") challenges all academic disciplines. We will play a game to spark discussion on approaches to misinformation and how faculty from different disciplines address this issue. Participants will consider employing these techniques in their teaching.
ECL 119
Utilization of Poll Everywhere with Adapted Game Show Themes to Enhance Classroom Engagement    
Joe Vuthiganon, Emily Jones
Presenters will discuss how they have adapted several game show themes to engage today's students in the classroom using Poll Everywhere, an audience response system.  Presenters will demo games they have used in the classroom and participants will receive hands-on instruction on how to create their own audience response game.
ECL 121
What to do when the weather strikes: Creative Solutions to campus closure         
Suzanne Horn
This presentation will focus on the issue of what happens when a campus is forced to close due to weather or other issues. We will discuss how professors can continue their courses when students cannot come onto the campus or in the surrounding area.
ECL 405
Teaming Up to Save Smiles Through School-Based Telehealth        
Joni Nelson, Ragan DuBose-Morris, Kelli Garber, Christine Veschusio, Amy Martin
School-based settings are ideal for innovations in the delivery of preventative medical and dental health services.  By integrating oral health interprofessional services in school settings through telehealth, we utilized an in-person training module and efficacy assessment to prepare school nurses in the Pee-Dee Region to address unmet oral health needs.
ECL 437
Using iPads in an introductory biology laboratory to build an online portfolio and improve learning outcomes   
Jennifer Raia
As a result of the AccessCoker initiative, all incoming first-year students were given iPads.  I shifted resources for my introductory biology lab to an electronic format.  In this presentation, I will explain what I learned from this shift as well as how it impacted student preparation for practical exams.
ECL 438
Student Engagement: Giving Students What They Want, Getting Educators What They Need      
Jennifer Zakrzewski, Jacquelynn Pleis
We all have passion for our fields and a desire to share our knowledge with our students. The question is, how do we share our passion and help our students find enjoyment within our content areas? This presentation outlines research-based engagement tools and how to incorporate them into the classroom.
ECL 440
Digital Transformation: Gen Z and the Class of 2030
Neav Abramov and Kristin Horvath
Children's use of technology has increased rapidly over the last decade, raising important questions around how time spent on digitally-mediated activities impacts learners, educators and leaders in positive and negative ways. In this session, experienced educators and former district leaders will share new evidence based insights from research recently conducted by the Economist Intelligence Unit, as well as showcase meaningful technologies designed to empower cultures of transformation and accessible leading and learning.
Breakout Sessions 2
10:40 AM to 11:10 AM          
ECL 102
The Frugal Techie:  Caviar Tech on a Peanut Butter Budget 
Bruce McCord
In an era of declining enrollment and reduced funding for education, this session will focus on low-cost user-friendly solutions to high-tech instructional needs.  The session will target software and technology that enhances instruction and promotes student engagement.  Please feel free to share innovations that have worked for your institution.
ECL 103
Creating More Than Just an Intersection: Interdisciplinary Partnering of College Courses to Increase Learner Proficiency, Self-Efficacy, and Professional Identity  
Lee-Ann Halbert, Ronald Erdei
Learn how faculty members from the Departments of Nursing and Computer Science at the University of South Carolina Beaufort are using constructivist learning theory and andragogic educational practices to guide the partnering of a research methods course with a computer programming course. [Hands-on activities; Participants should bring a syllabus]
ECL 109
Bigger, Better, Faster, More! 
Chris Penny
Bigger - Tech is playing a bigger and bigger role in our lives, and in higher education. Better - Does tech makes teaching and learning better?  Faster - Change is fast. Too fast. More  - What can, and should, we do to use tech effectively?
ECL 115
Textbooks: There's an app for that! (but how do students feel about it?)  
Amanda Giles
This presentation will discuss student perceptions on using mobile apps as required textbooks before versus after use. Outcomes reveal that preferences improve significantly after exposure to apps in a lab setting. When introducing new technologies, it is important to acknowledge how lack of experience can affect student preconceived notions.
ECL 118
Creating Community in Online and Hybrid Environments: A Framework for Exploring Free Tech Levers and Tools          
Bonnie Mullinax
This session presents a rationale and process for creating online community for learning and scholarly exchange for students and faculty. Further, it offers a framework for considering and selecting free online resources in combination with Learning Management System (LMS) tools. It offers specific strategies for engaging students in creating community by offering choice, promoting synchronous gatherings and facilitating dialogue.  Tools shared will include those that facilitate communications, solicit preferences/availability, support scheduling and conducting online meetings and distributing responsibility. Participants will be invited to share their experiences and consider the fit for their own settings.
ECL 119
Incorporating 21st Century Skills into Coursework for Generation Z           
Melissa Martin, Patricia Fears & Judith Collazo
Researchers will explore the common characteristics of the new generation of college students – Generation Z.  Current research related to the strengths and needs of this generation, as well as the implementation of practical strategies to incorporate 21st Century Skills into coursework will be shared.
ECL 121
Enhancing Student Retention and Persistence Through the Scientific Village, a Research-Based STEM Learning Community at Benedict College           
Jessica Furrer, Samuel Darko, Gurcan Comert, Andress Carter-Sims, Balaji Iyangar
The Benedict College Scientific Village is a NSF-funded STEM learning community. Students were paired with faculty mentors to engage in research projects, group meetings, and a culminating symposium. Data was collected in the form of surveys and student academic performance. We present best practices and lessons learned from this project.
ECL 405          
Integrative Approaches to Improve Critical Thinking and Writing Skills:  Adapting Six Thinking Hats System into Music Appreciation Courses   
John Jasina, Eunjung Choi
Our presentation is to share the idea of how to integrate teaching strategies/methodologies to improve students' critical thinking and writing skills in higher education. It can be incorporated music pedagogy with other disciplinary areas, such as business, adapting the Six Thinking Hats system and providing rubrics to evaluate the writing.
ECL 437
Making Arts Central to a Liberal Arts Education       
Sarah Archino, Ross McClain, Marta Lanier
How do we demonstrate to students the usefulness of studies that don't necessarily lead down a career path? Hear how our department has foregrounded the skills intrinsic to the making and discussion of art, including the cultivation of creativity, empathy, curiosity, confidence, mindfulness and acceptance of failure and vulnerability.
ECL 438 
Using two types of low-cost online simulation to teach and assess professional competencies    
Vera Polyakova-Norwood
Participants will learn how to effectively combine simple text-based simulations created with a testing tool with a more sophisticated telehealth simulation to teach and assess professional communication competencies. Presenters will use examples, screenshots and different types of data to illustrate every step in this teaching approach. 
ECL 440 
Creating Interdisciplinary Teams for Engaged Critical Thinkers in the College Classroom 
Ellen Vincent
Group work can be refreshed and invigorated for students learning to engage in the critical thinking process. The skills acquired prepare students for successful teamwork in the workplace. Examples of teaching methods used in a critical thinking class are visually presented and student survey responses to the experiences are shared.
Breakout Session 3
11:30 AM to 12:00 PM
ECL 102     
Open Educational Resources: Tipping the SCALE to Affordable Learning in SC       
Maureen Meyers, Valarie Anthony, Danielle Moore
Open Educational Resources (OER) provide free and/or low cost materials to students to keep education costs as low as possible. This presentation will discuss OER, the benefits and challenges of OER, and the South Carolina Affordable Learning (SCALE) initiative. Discussion, examples, and resources will be part of the presentation.
ECL 103
Virtual Reality use with Anatomy – The future of learning? 
Ashley Bondurant, Lauren Blackwell, Alison Schiede
In this session, participants will learn more about virtual reality as it relates to anatomy in the classroom. Current VR Hardware and software will be reviewed. Student perception of this form of technology will also be discussed.
ECL 109
New Challenges Institution are Facing in Detecting Cheating in Student Submissions
Stephanie Stocks
Historically, students have copied and pasted text without citation, repurposed friends' papers as their own, and posted papers to websites as study guides for fellow students to use.  Turnitin responded with tools to aid educators in detecting this and also provided tools for students to help avoid these issues with their course work.  Now, however, throughout K-12 and Higher Education globally, there is an increase in submitted work where the work was in fact original, but written by someone other than the student who made the submission.  This is known as contract cheating or ghost writing.  So how are instructors able to detect this type of cheating and what tools are available to aid in "proving" when it occurs?  Please join us to discuss contract cheating issues institutions are facing, what tools are currently available to help detect this, and what tools Turnitin has developed to aid in that detection process.
ECL 115
Video Lectures in Online Courses      
Eric Litton
One drawback of online courses is the loss of face-to-face, efficient delivery of concepts to students.  One way to overcome this is through the use of content videos, which can be personalized and tracked with modern technology.
ECL 118
What It Takes to Create An Accessible Document    
Lydia Hutto, Valarie Byrd, Madalina Tudora
This workshop will provide valuable, ready-to-use solutions to creating accessible Microsoft Word and PowerPoint documents.
ECL 119          
Swimming Outside the Lane: Teaching Subject Matter Experts about Learning      
Kathleen Lenert
Working at the intersection of educational learning theories and best practices with biomedical science researchers and professional support staff is disruptive. Finding common language and goals in addition to teaching new skills can be transformative for all stakeholders and learners. Experience a case study as we plan innovative approaches together.
ECL 121
Cultivating Student Metacognition & Critical Thinking         
Bridget Trogden
Do you want to leave this conference with activities and ideas to implement in your courses or share with others? This session is for you! We will cover pedagogical tools to help students (ranging from first-year through doctoral students) better read, think, problem-solve, organize information, and defeat their own self-doubts.
ECL 405
Digital Note-taking Tools to Boost Scholarly Productivity and Research Organization        
Elif Gokbel, Matthew Tyler
The organization of the research process can seem like a daunting task. This session introduces digital note taking platforms that could enhance participants' organization throughout the research process. Participants will be provided a digital notebook template for personal-use and consider ways that it may facilitate student organization in research-related classroom tasks.
ECL 437
Implementing Discussion Pedagogy to Democratize and Support Student Learning          
Christopher Dague
Discussion Pedagogy serves as an instructional method of delivery that has incredible potential to democratize learning opportunities while also supporting the psychological needs of learners. Moreover, discussion pedagogy - through seminars and deliberations - can assist in student preparation to serve as active participants in a democratic society.
ECL 438          
Utilizing Cost-Efficient Resources in Teaching Investments  
Thanh Nguyen
Teaching investments requires investment money and costly database subscriptions from vendors such as Bloomberg or Morningstar. How to overcome these obstacles without compromising the quality of learning and teaching needs to be addressed. Utilize low cost trading simulation platforms and a variety of on-line financial resources can be a solution.
ECL 440        
Students Connected: Building Engaged Citizens Through Experiential Learning, Community Engagement 
Caroline E. Sawyer and Eric Skipper
This interactive presentation discusses how University of South Carolina Beaufort (USCB) is improving students' learning through experiential education rooted in community issues. Participants will learn about three levels of community-engaged experiential learning courses, student preparation for these community experiences, and how students are sharing these experiences via e-portfolios.
Breakout Sessions 4
1:45 PM to 2:15 PM
ECL 102
The Value of Storytelling in Education
Tammy Thompson, Caroline Delongchamps
MUSC offers courses that enable students to listen to patient stories, and engage in "empathy mapping," an activity that allows them to analyze what they have heard and identify opportunities to offer support.  Participants will practice these tools to prepare students to take compassionate approaches to challenges in the workplace.
ECL 103
Integrating Virtual Environments Technologies into Online Higher Education        
Lydia Frass, Trena Houp, Robert Grookett
Presenters will discuss a virtual environments initiative to support virtual technologies integration into online classrooms.  We will discuss funding, various technologies used, and campus partnerships to support faculty in implementing 360o video and immersive technologies.
ECL 109
Creating and Deploying Case-Based Learning to Encourage and Promote Critical Thinking Skills using Discussion Boards, Blogs, Wikis, and Journals           
Angela Robbins, Kristen Stevenson
Critical thinking is an essential part of our daily workflow, yet it remains a difficult skill to develop formally.  This session will introduce you to many tools and resources that can be used to assist in promoting and increasing the critical thinking skills of learners.
ECL 115
I Want to Give it Up: Overcoming Challenges with Group Projects  
Matthew Hiatt
Many instructors implement group projects into their curriculum to help students gain teamwork/collaboration skills. These projects have unique challenges and can be frustrating for all involved. Attendees of this interactive presentation will receive insights to help them successfully implement group projects and ensure that students learn these skills.
ECL 118
"Claiming an Education" and Writing to Learn         
John Zubizarreta
Writing to learn is a well-established pedagogy that promotes critical thinking, composition, research, reflection, and collaboration skills. If you seek ideas for using writing in courses across disciplines, come to our interactive session to discuss and model minute papers, formative prompts, portfolio reflections, and other strategies to enhance learning.
ECL 119
Information Literacy and College Students: What are the Gaps?     
Jade Geary
It is becoming increasingly apparent how vital information literacy skills are for students to be successful in college and their future careers yet, what are their information literacy gaps? This presentation will showcase the gaps over 4,000 university students and help develop strategies to aid students with their gaps.
ECL 121
Using Elementary Strategies for Effective University Instruction     
Elizabeth Lee Johnson           
Regardless of the subject you teach, research supports that pedagogy with active student engagement is more effective than straight lecture. This session introduces simple, quick (adult) strategies to engage your students within your current instructional framework. Increase student understanding. Improve course evaluations. Have a little fun with learning.
ECL 405
Innovating Educational Development: Creating a State Consortium for Educational Development in SC Higher Education         
David McCurry, Taimi Olsen
The SC Consortium for Educational and Professional Development is a new organization, aimed at providing networking, support, and service to the staff and faculty in SC HE. This interactive session will present the organization, its structure, and solicit input from conference attendees into planned activities, membership, and services.
ECL 437
Non-Traditional Approaches to Student Engagement and Education          
Haley Hall, Robin Pesko
An overview of student engagement efforts by the library through workshops and non-traditional methods. These efforts include information literacy workshops, a question board, a seed/plant exchange, games, an aquarium, ESL outreach, monthly themes, and weekly discussions. This overview will include successful, ongoing efforts as well as setbacks and unexpected difficulties.
ECL 438
Learning Management Systems Matter in Face-to-Face Higher Education Courses
Gloria Washington                 
Learning management systems (LMSs) are a critical technology for nearly all institutions of higher education. However, LMSs are underutilized in traditional face-to-face courses. Based on best practices and research-based evidence, the presenter will provide strategies for the pedagogical use of LMSs to enhance traditional face-to-face courses.
ECL 440
Administrators Lead the Way: Closing the Achievement Gap with Learning Tools and More
Neav Abramov and Kristin Horvath                 
School leaders are called to provide a rigorous, relevant, and engaging education for all students.  Microsoft provides free tools for meeting the needs of all types of learners that are built into O365 and Windows 10, saving schools systems from purchasing costly alternatives and implementing additional software packages.
Breakout Sessions 5
2:35 PM to 3:05 PM
ECL 102
Inserting the Yourself into a PowerPoint Lecture     
Craig Velozo 
This presentation will show the equipment and the procedure for inserting yourself into a  PowerPoint presentation. The equipment is commonly available or relatively low cost. You will be shown how to accomplish the video recording and editing.
ECL 103 
They Call Me Coach   
Michael Gray
Learners need space to try out ideas before they are graded. This session helps faculty to develop students through rich low-stakes feedback in scrimmages and in a preseason where mistakes can still be fixed. Well-coached learners move into the regular season with greater metacognitive self-awareness and more effective learning strategies.
ECL 109
Augment Learning with Apple iOS    
Chris Penny
Augmented Reality (AR) is quickly gaining popularity in education. One of the most exciting AR experiences right now is the Merge Cube. What is a Merge Cube? The Merge Cube is described as "The hologram you hold in your hand." It's a foam cube with different designs on each side. When held in front of your device's camera while using a variety of Merge Cube apps the cube is transformed into digital 3D objects and scenes. In this session you will get to experience the Merge Cube and other exciting AR tools. 
ECL 115
An Assistive Technology Toolkit to Empower Every Student    
Robert David Dawson, Ismahan Arslan-Ari 
A presentation of the multimodal learning toolkit for the empowerment of students, with and without disabilities, using the blackboard classroom management system.
ECL 118
Brighten Up! Using a Lightboard in Instruction         
Justin Muir, Cindy Dodds, Patty Coker-Bolt, Lesli Woodall   
The proper use of technology in instruction supports learner engagement. Lightboards, a new innovation and modern-day chalkboard, is one such instructional technology. This session will highlight Lightboard uses, suggest tips, and provide an opportunity for participants to interact with a Lightboard.
ECL 119
Don't AWK @ Me: Responding to the Millennial Student-Writer    
Jenna Adair, Lindsey Spring
This interactive workshop discusses the best rhetorical practices for providing undergraduate students with feedback on writing and then workshops the most frequently given comments to be more effective with the current generation of college students. Participants will leave the session with renewed enthusiasm for responding to student writing.
ECL 121
Decades of Research and Experience Designing and Delivering Online Courses     
Linda Jensen, Lynn Frederick
Ten Principles of Effective Online Teaching: Best Practices in Distance Education, developed by Penn State's World Campus, are used as a structure for lessons learned over decades of online teaching in the health professions. The authors will also share comments gathered from the international conferences where they have presented.
ECL 405
Wellness 2-for-1: Simultaneously promoting faculty and student personal wellness through an innovative curriculum
Matthew Ewald, Diann Krywko
"Practice what you preach" is the theme of this presentation as we consider one educator's approach at providing work-life balance skills to graduate students. This presentation will also explore the unintended consequences of promoting instructor wellness and student satisfaction through faculty participation in the assigned course activities.
ECL 437
Overcoming Student Barriers through a Unique and Affordable Approach 
Jacqueline Giorgi, Crystal Ratliff
Meet Joe. Joe is a community college student enrolled in developmental level courses. He is academically underprepared and has other barriers such as time management and organizational issues. Experience the cost-effective intervention process we have implemented to help our students overcome obstacles and become successful college-ready students.
ECL 438
Technological Intervention in Writing-Intensive Courses     
Licia Hendriks
This session will model strategies for devising customized and engaging electronic-based methodologies to support students at different skill levels in achieving a degree of capability and confidence in written communication commensurate with what should reasonably be expected of college graduates.
Breakout Sessions 6
3:25 PM to 3:55 PM
ECL 102
Preparing Institutions for the 60 Year Curriculum      
Josh Herron
Living longer, changing expectations around college, and the continuing complexity of society will require rethinking education as more of a continuous endeavor. This session will review example institutions of all types as well as the steps ours is taking to prepare for the 60 Year Curriculum.
ECL 103
Using Technology to Authentically Connect 
Clara Slice
Technology, while meaning to connect, often enables more isolation. Come learn how to use free technology to foster more connections and enhance student learning and performance.
ECL 109
Seamlessly delivering VR, 3D objects, and media to actively engage all your students       
Andrea Velez, Leslie Morris
Learn how seamless delivery of VR, 3D objects, and other media, along with real time formative assessment can make higher education engaging for every student and accessible to every professor.  By the end of this session you will learn how Nearpod can allow professors to create meaningful, media-rich learning experiences.
ECL 115
Library Instruction, Critical Assessment, and The Soap Opera of Predatory Publishing and Student Research      
Jenessa McElfresh, Megan Sheffield
Unscrupulous information sources, such as predatory journals, are misleading students at every level, contributing to gaps in critical assessment skills and information literacy. This presentation demonstrates the role of library instruction in combating this trend through the development of instruction sessions on predatory publishing for undergraduate and graduate learners.
ECL 118
Using 3D Technology to Enhance a Flipped Learning Environment 
Tammy Taylor
This presentation will demonstrate how using 3D Technology in a flipped classroom enhances student's learning of anatomy and physiology. A variety of learning techniques will be discussed and demonstrated including use of 3D images on iPads, 3D lesson plans and, and Kahoot! game-based learning.
ECL 119          
Innovations in Teaching Large Class Size to Increase Engagement and Improve Critical Thinking  
Kathryn Kinyon, Shannon D'Alton
Student engagement to foster critical thinking, is a constant challenge, especially in large class sizes (80-96 students).  This presentation will highlight course adjustments made to increase student engagement.  Supporting outcome data will be presented showing the improvement in NCLEX preparation exam results in an accelerated BSN program.
ECL 121
Underutilized LMS Features: Discussion Boards and Tests with Feedback  
Mary Katherine Zanin
Learning Management Systems (LMS) offer tools that educators can use to extend teaching time well beyond what is available in the classroom.  This presentation will demonstrate how to use Testing and Discussion Boards to interact one-on-one with students, connecting with them personally and helping them gain scientific literacy and mastery.
ECL 405
Preparing Students for Successful Study Abroad and Internships    
Sean Barnette, Carlos Mentley
The presenters will share a curricular design that enables students to get more academic, professional, and humane benefits from study abroad and high-level internships through enhanced pre-departure and post-return classroom experiences.
ECL 437    
The Effects of Team-STEPPS in a Global Health Setting        
Kimberly Kascak, Cindy Dodds          
TeamSTEPPS®, an evidence-based framework optimizing team performance across the healthcare delivery system.  TeamSTEPPS® is comprised of:  Leadership, Situation Monitoring, Mutual Support and Communication.  Effective/efficient communication is especially important when providing healthcare in global settings through interpreters. We will discuss the effects of TeamSTEPPS® implementation with physical therapy students in Uganda.
ECL 438
Internet of Relationships         
Raymond Napoli                    
A presentation and discussion on the relationship between Internet of Things and Technology, Domestic Abuse, Cyber Stalking and Harassment