Serving Summer Meals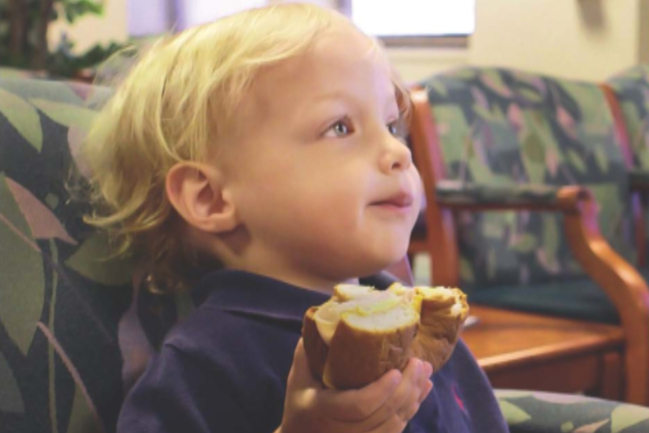 A valuable resource for health care organization looking to engage in the fight against hunger.
Join the Fight Against Hunger
Food insecurity contributes to the rising cost of health care. Participation in hunger relief programs within health care's existing infrastructure provides an opportunity to improve population health by increasing access to nutritious meals for those most in need. The purpose of this implementation guide is to provide:
Basic information on the impact of food insecurity on health and the cost of health care.
A brief explanation of the USDA's Summer Food Service Program (SFSP).
Examples of SFSP in a variety of hospitals and Health care settings.
Steps for exploring how SFSP can be implemented in new hospitals and Health care settings.
Additional Resources
In the News
Changing What's Possible & Leading the Way
A Case Study of SFSP in Health care: Kids Eat Free at MUSC (PDF)
In 2015, Sodexo and MUSC became the first hospital in the Southeast to participate in the USDA's summer feeding program, and served 2,385 meals. In 2016, the program expanded beyond the cafeterias to include the cafe in the outpatient building and, in total, served over 5,100 meals that summer. Along the way, the Lowcountry Food Bank, I Heart Hungry Kids, and Molina Health care have become strong partners in the fight against hunger.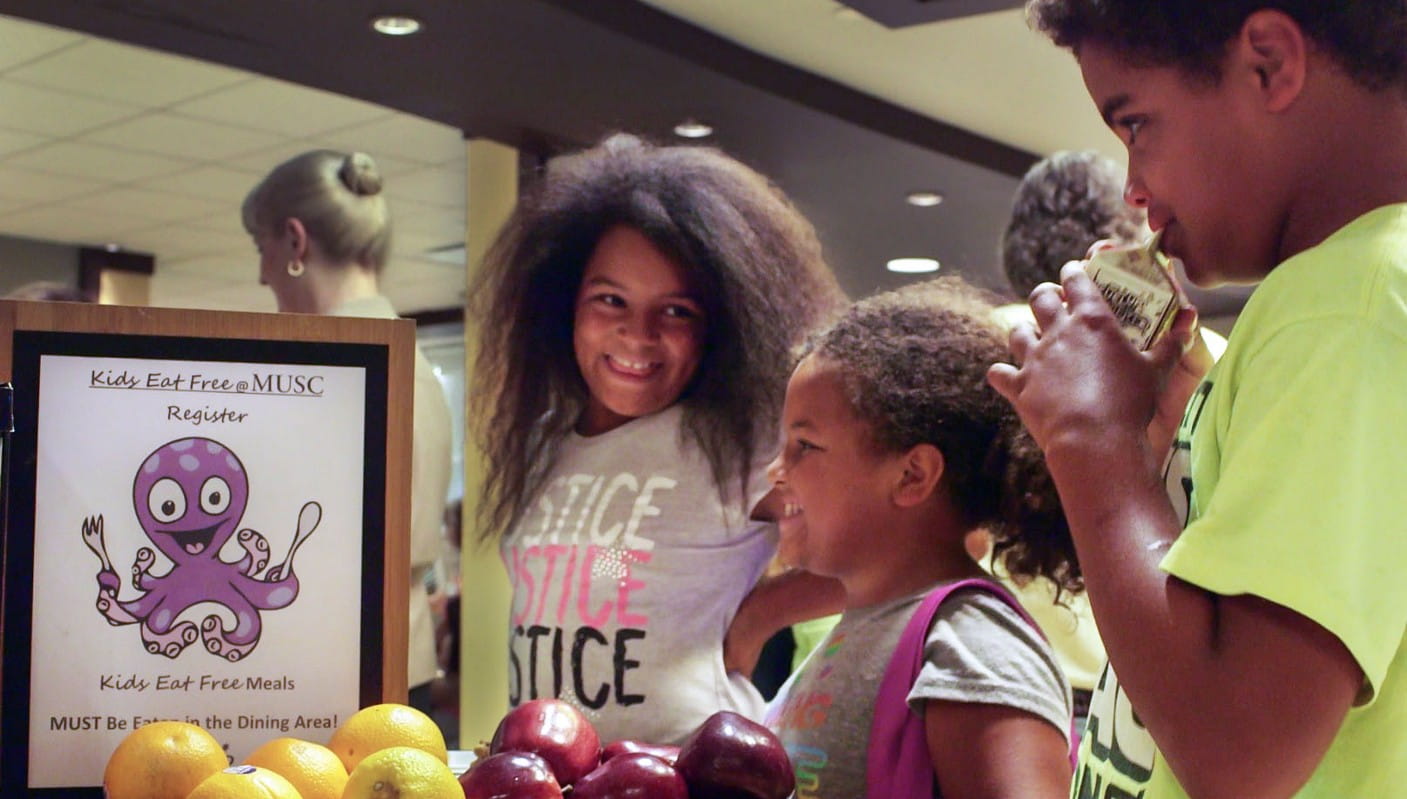 Growing Communities to Stop Hunger
Over the past 20 years, the Sodexo Stop Hunger Movement has been a leading force in the fight against hunger. Watch how this program has empowered leaders to grow communities across America.
Additional Resources
The Hunger Vital Sign™: A New Standard Of Care For Preventive Health (PDF)
To identify young children living in households at risk for food insecurity, Children's HealthWatch validated the Hunger Vital Sign™, a 2-question food insecurity screening tool2 based on the US Household Food Security Scale. The Hunger Vital Sign™ measures families' concerns about and access to food, much the way health care providers check other key vital signs, such as pulse and blood pressure. Health care providers, social service providers, community-based outreach workers, teachers, and anyone who works with young children can use the Hunger Vital Sign™ to identify young children and families who may need assistance.
No Kid Hungry's documentation "Food is Medicine: A hospital's story of ending summer hunger in South Carolina"
MUSC News Center article "Kids Eat Free at MUSC offers summer meals to children"
Sodexo Foundation works to ensure that every child in the United States, especially those most at risk, grows up with dependable access to enough nutritious food to enable them to lead a healthy, productive life.
Visit No Kid Hungry to learn more about people working to end hunger for children across the United States and how you can join them.
Webinars
The USDA's Summer Food Service Program (SFSP) offers a cost-neutral way to fight hunger while improving the health and quality of life of the people they serve. This brief webinar will introduce SFSP in the health care setting; provide resources for learning more about various models and offer steps to get started, using the successful implementation of "Kids Eat Free at MUSC" as a template for other hospitals.