Pickleball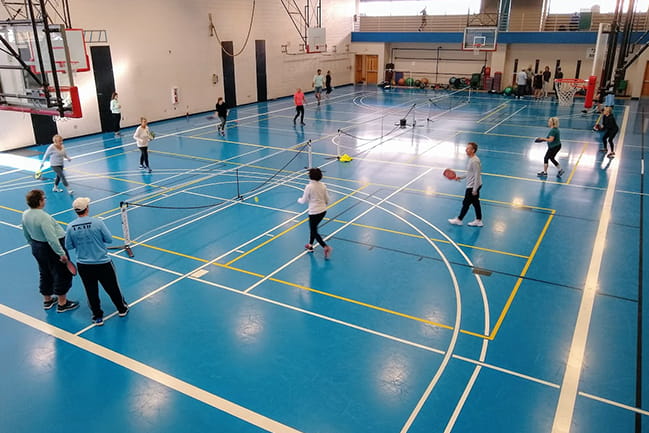 Pickleball is a paddle sport created for all ages and skill levels that combines many elements of tennis, badminton and ping pong. It is played both indoors or outdoors on a badminton-sized court and a slightly modified tennis net. Players use a paddle and a plastic ball with holes. The sport is played as doubles or singles.
We have winter drop in play on Tuesday and Thursday mornings on our indoor courts from 8 am until 10 am.  More drop in play times on our rooftop courts coming this spring.
Members have the opportunity to learn the fundamentals of the fastest growing sport in the country from Professional Pickleball Registry certified instructor, Kevin Smuniewski. We have clinics throughout the year to provide an overview of the sport, rules and basic fundamentals and strategy. 
Pickleball drop in play is complimentary for the MUSC Wellness Center members. Equipment is provided. All guest pay a $15 guest pass fee.
Questions? Contact Walker Condon at condonwm@musc.edu.