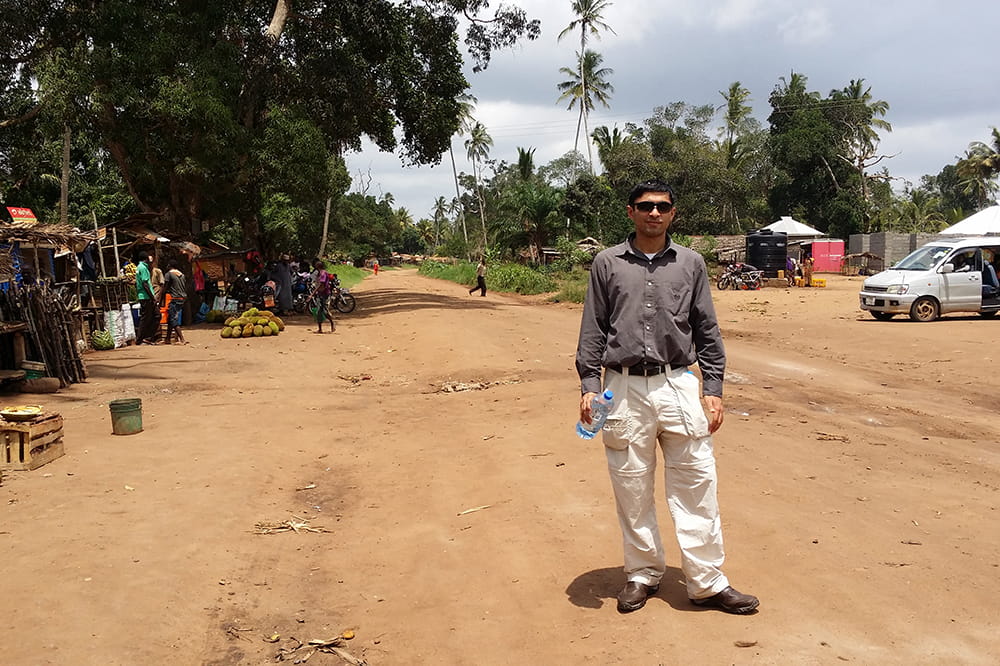 Recent MUSC medical school graduate Rahoul Ahuja is no stranger to thinking about health care on a global scale. He's currently working on mathematical models to try to improve chronic disease prevention and has served as an intern with the Centers for Disease Control and Prevention. As an undergraduate, he studied in Argentina and served as a medical volunteer in Costa Rica. In this Q&A, Ahuja recounts highlights of his medical student rotation to Tanzania, in East Africa, where he found he still had plenty to learn.
How did you end up in Tanzania?
In February 2017, another medical student and I were selected for an amazing opportunity to work in Tanzania's health care system for one month. Our supervisors, Dr. Eric Powers and Dr. Peter Zwerner from MUSC's cardiology department, have cultivated a strong relationship with the Muhimbili National Hospital in Dar es Salaam, Tanzania. They have been working for years to build capacity for physicians in Tanzania to treat coronary artery disease. 
They have made phenomenal progress thus far. Most importantly, they're not just providing short-term treatment, they are building a firm foundation that will sustainable for decades. This will enable doctors in Tanzania to provide critical catheterization lab services to the growing number of people with cardiovascular disease. 
Although I had prior experience working with the World Health Organization in Geneva (2011), the CDC in Atlanta (2012) and global health research at Stanford (2014), this was my first foray into a low-income country setting. On a daily basis, I shadowed and rounded with the cardiology teams. I encountered heart diseases not commonly seen in the U.S., such as rheumatic heart disease. I was also challenged to think critically of the social and cultural determinants of health for my patients.
What surprised you?
I was moved when I saw that health care services here weren't always income-blind. If patients couldn't afford and provide payment up front, they couldn't receive treatment. Even as many advocate health as a human right, it's a delicate balance when health care systems in developing countries also have to take measures to ensure they're sustainable. 
I also saw many thought-provoking contrasts. People here had strong minds and hearts to heal people, but didn't always have the best technology available. For example, they didn't have access to electronic health records, which we take for granted in the U.S. In some instances, they actually had the technology but didn't know how to use it. Dr. Pal Suranyi, an MUSC cardiac radiologist, showed the doctors here how to perform a cardiac MRI with a new MRI machine they had recently purchased. Turns out, when he showed them, that was the first time a cardiac MRI had ever been performed in Tanzania.
How are collaborations important?
They bring people together to find solutions based not just on one person's knowledge but on shared ideas. For example, we worked with Dr. Michael Sweat, the director of MUSC's Center for Global Health, who has laid the groundwork to integrate chronic disease screening into HIV clinics. Infectious diseases are still the leading cause of death in sub-Saharan Africa, but this will change in two decades when chronic diseases like heart disease will take over. During our visit, we visited a rural district, Kisarawe, to test out a portable GE ultrasound device. The long-term goal is a pilot study to screen for heart conditions among hypertensive and diabetic patients, and train clinical officers to refer if they find something that necessitates further treatment and follow up. It is an exciting collaboration that harbors an immense potential to screen and treat chronic diseases at an early stage. 
What lessons did you learn?
I took away many important lessons from my month in Tanzania. The first is the importance of showing commitment for these collaborations. It's not uncommon to see health care professionals make one trip to provide guidance and never return. That can make it challenging to be taken seriously when trying to lay the groundwork for collaboration. However, Dr. Powers and Dr. Zwerner have been to Tanzania more than 13 times over the past decade, and Dr. Sweat has been working there for more than 20 years. This continuous commitment gives their work legitimacy as they seek to expand their partnerships. It also makes people in Tanzania take them more seriously. To achieve meaningful success in global health, making these types of sacrifices and continuous commitments for on-the-ground fieldwork is critical.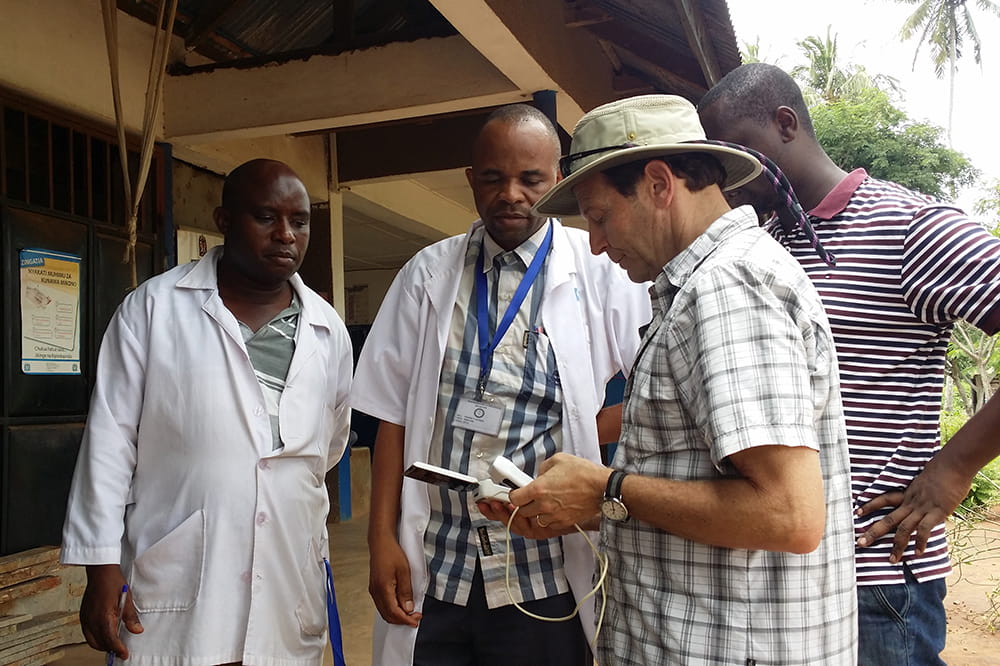 The next lesson is the importance of selflessness and serving without any evident rewards. This I actually found and admired in Dr. Powers and Dr. Zwerner. They have made a heroic effort to garner funding from donors to move this work forward without any department or grant funding, and sometimes used their own money. We were all together in Tanzania for one week. For us, it was a medical student rotation, but for them, it was their vacation time they were allotting. To me, that type of dedication transcends service excellence. It's that type of commitment that is indispensable to achieving results in these challenging settings. And even with years of effort and investment, sometimes you have to be OK without achieving success. However, I am very optimistic given the remarkable successes they have seen, as well as future plans, that they will make a meaningful impact, and I was thrilled to participate.
Why is doing global outreach important?
This month-long rotation — aside from the lessons it has taught me — has absolutely solidified my interest in working at the nexus of global health, public policy and medicine. It was crucial in helping me cultivate on-the-ground perspectives, as well as a unique sense of global interconnectedness and a civic duty to ensure health care can be attained by those who need it most worldwide.
---
Ahuja's rotation in Tanzania was part of a partnership between the MUSC Health heart and vascular team and the MUSC Center for Global Health, which works in more than 20 countries.
About the Author