The Wellness Center
Wellness Center Is Now Open!
Dear members!
We are so excited to welcome you back! Planning your first visit to the Wellness Center?
We will help you come prepared! Please watch the Welcome Back video and take a look at the Member Playbook below to get familiar with our Phase 1 reopening policies. Our Phase 1 policies follow CDC and State guidelines for fitness facility reopening. Our staff is excited and ready to help you transition to the Wellness Center!
Welcome Back Video: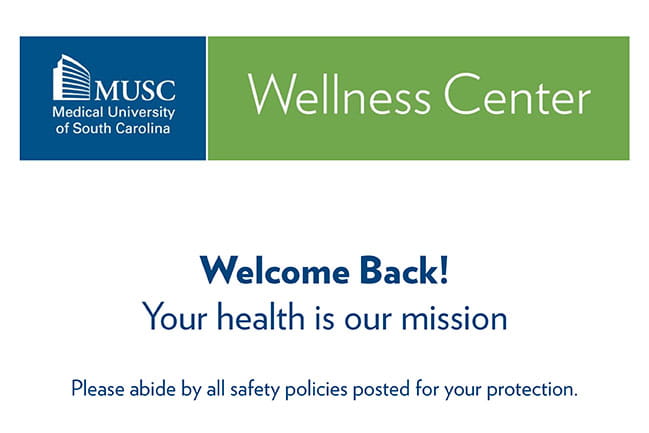 Member Playbook
New policies for MUSC Wellness Center reopening
Read PDF