Simulation Activities
The MUSC Health care Simulation Center serves the MUSC enterprise with activities ranging from basic skills training to complex immersive scenarios. 88 distinct simulation activities account for the majority of the offerings.
Chart of Simulation Activities by Type
59 percent of simulations involve at least one immersive scenario.
94 percent of immersive scenarios are programmed using the LLEAP software to promote standardization and ease of use.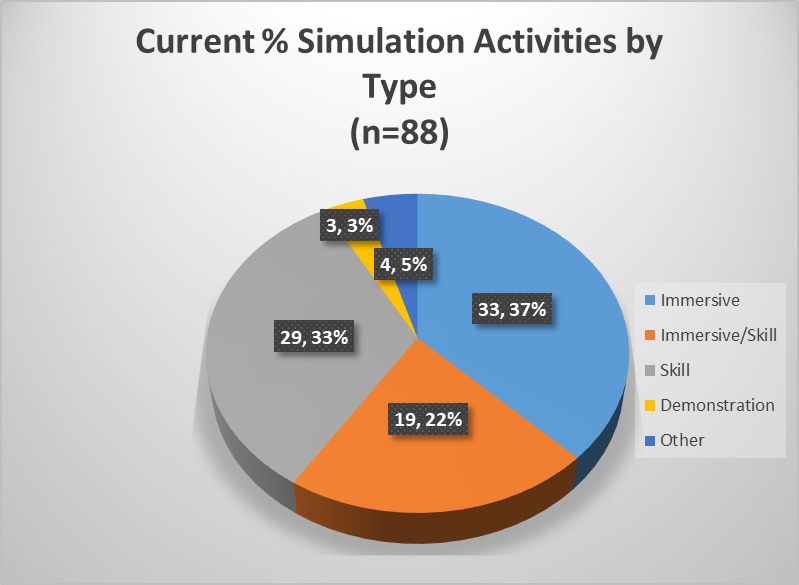 Chart of Simulation Activities by Organization
Of the 88 recurring simulation activities, the College of Medicine graduate and undergraduate programs offer 47 (54 percent).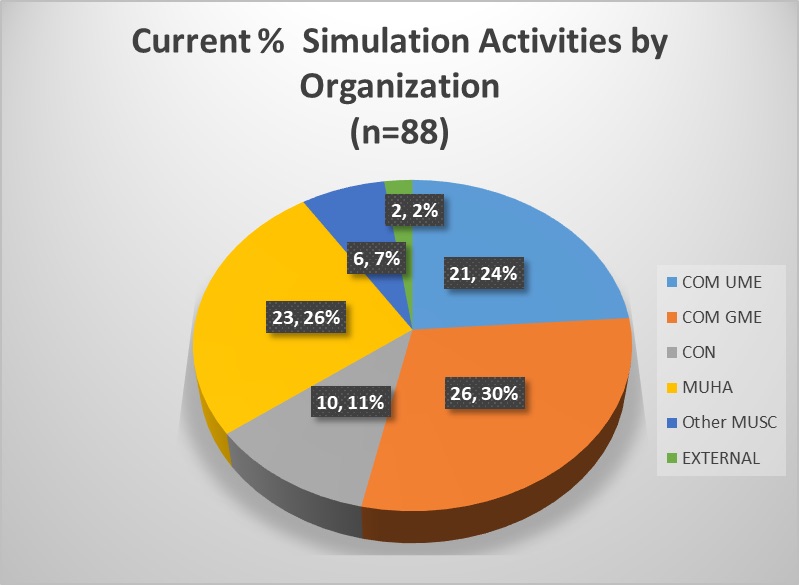 Chart of Simulation Hours by Organization
The majority of room hours utilized in fiscal year 2017 were split evenly among the College of Nursing, the Medical University Hospital Authority and the College of Medicine Undergraduate curriculum. Together these three entities accounted for 86 percent of the FY17 total room hours.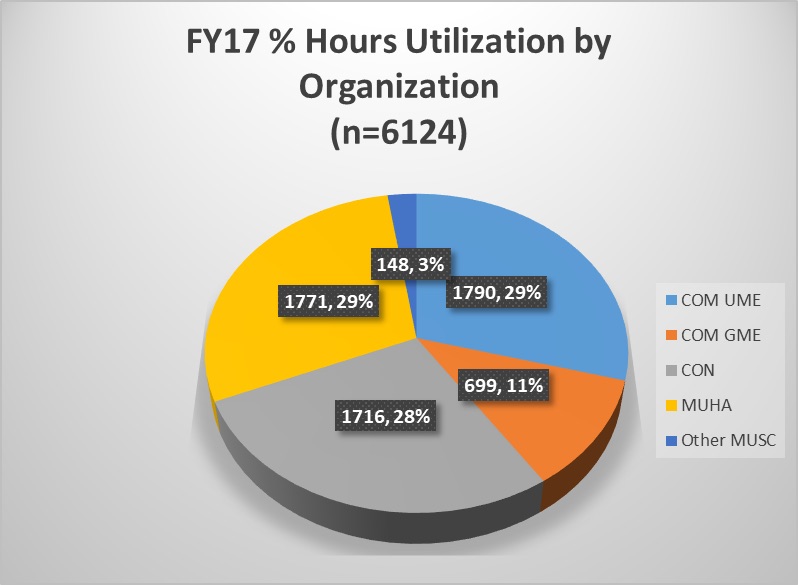 Chart of Encounters by Organization
Participant learners are also distributed across the MUSC Enterprise, with the undergraduate curricula for the Colleges of Medicine and Nursing accounting for 72 percent of the total encounters in FY17. 
For the full list of simulation activities, contact us at simcenter@musc.edu.