St. Luke's Chapel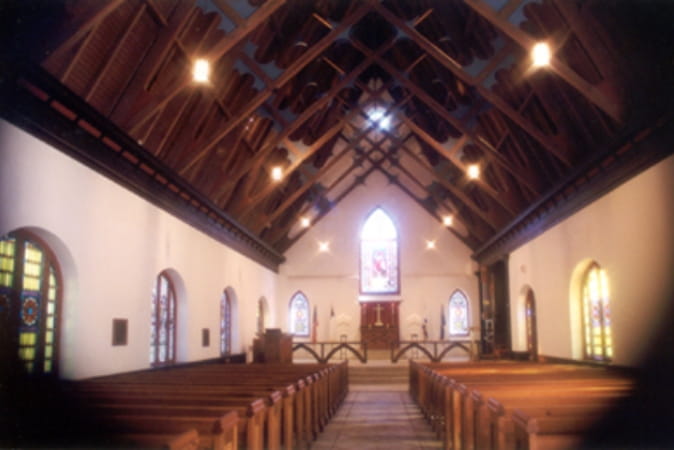 St. Luke's Chapel is located in the beautiful historic district of Charleston, South Carolina, at the corner of Bee Street and Ashley Avenue. This historic, non-denominational chapel serves as a hall for religious and devotional services, convocations, concerts, weddings, memorial services, funerals, lectures, and other activities. It is available to all recognized campus organizations and individual students, faculty, and staff for specific functions, and to the general public as well.
In the Fall and Spring there is a 'Recital Series' which is presented through the generosity of members of the American Guild of Organists and friends. These concert recitals begin at 12:15 p.m. on Tuesdays and generally last 30 minutes. All are welcome to this free event.
The beauty of the stained glass windows in the intimate setting (265 guests) is perfect for a romantic wedding. Fees range from $250 to $1,250 depending on the affiliation of the bride, groom or their parents to the University. A list of ministers associated with the Medical University Pastoral Care office, as well as musicians is available by contacting the Director. Costs for their services are not included in the reservation fee.