Healthcare Simulation Center Inventory & Map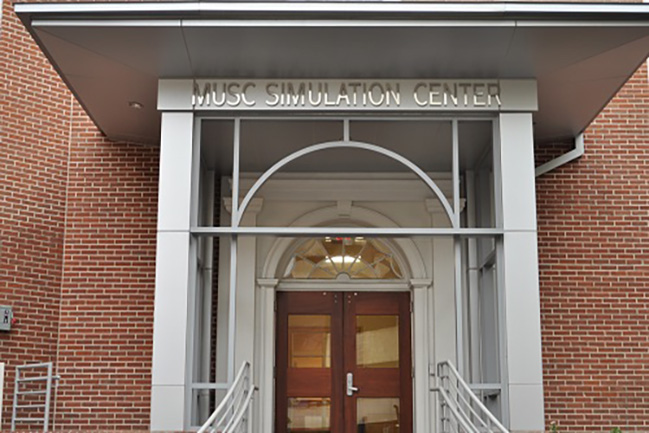 Facilities
The Medical University of South Carolina Healthcare Simulation Center (HSC) is an 11,000 square foot facility with 15 fully equipped simulation rooms located on the first floor of the College of Nursing Building. The entrance is located in the rear, between the nursing building and the Jonathan Lucas Street parking garage.
View the floor plan of the Healthcare Simulation Center (PDF)
Inventory
The center's inventory includes 30+ mid to high fidelity manikins and over 100 task trainers to support its simulation activities. Simulation center staff work with subject matter experts to assign the most appropriate simulators and simulation spaces to meet the activities' learning objectives.
Adult high-fidelity manikins include:
Laerdal SimMan Classic
SimMan 3G
SimMan Essentials
SimMan ALS
Nursing Anne Simulator
SimMom (with or without the automatic delivery system or the non-pregnant abdominal insert)
Pediatric high-fidelity manikins include:
Laerdal SimJunior
SimBaby
SimNewB.
All high-fidelity manikins are run using the LLEAP software.