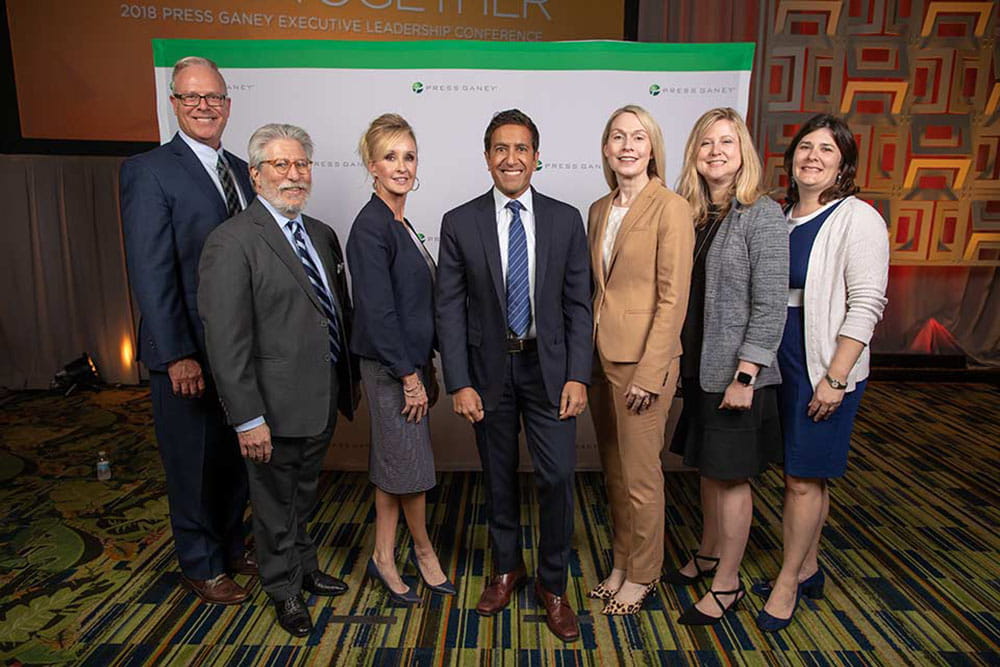 Press Ganey  announced November 12 the recipients of five prestigious awards — with the Blood & Marrow Transplant Program at the Medical University of South Carolina (MUSC) receiving the Team of the Year award from a pool of 60 applicants.
The award was presented at Press Ganey's 2018 National Client Conference in Orlando, Florida.
Press Ganey's Team of the Year Award was given to MUSC's Blood & Marrow Transplant (BMT) Program for its exceptional ability to treat adult and pediatric patients across multiple entities within the university. The program's multidisciplinary team coordinates care across several departments and relies on communication and collaboration to help deliver positive patient experiences and outcomes.
This award honors a team that demonstrates outstanding care coordination and teamwork in pursuit of delivering safe, high-quality, compassionate care.
Robert K. Stuart, M.D., a hematologist-oncologist at Hollings Cancer Center and the BMT director, said he's delighted with this recognition. "It's a thrill to acknowledge the outstanding contributions of the less visible team members, from lab technologists to social workers to quality control and data managers."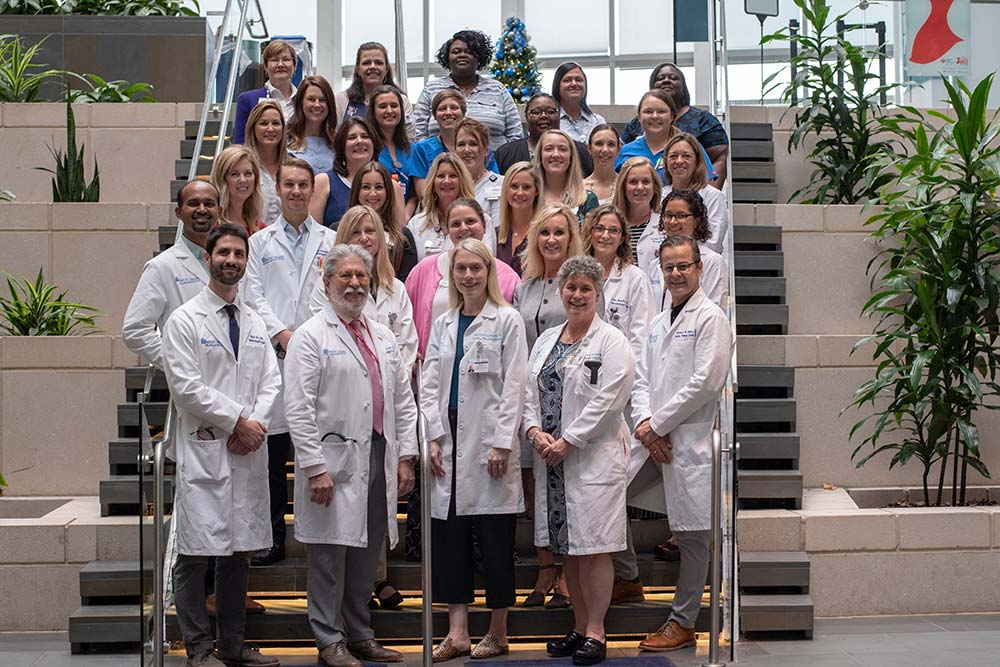 The individuals in the BMT program are self-selected and dedicated to Hollings Cancer Center patients and to each other, he said.
"Our BMT program is 30 years old, and this award just confirms my belief that it takes a generation for an organization to cultivate a culture of caring that produces this level of excellence.  Our success is based on people, not bricks and mortar; in fact our motto is, 'We have done so much for so long with so little, that we are now expected to do everything with nothing.'"
Michelle P. Hudspeth, director of the pediatric blood and marrow transplant program at MUSC Children's Hospital, agreed, adding that team work is at the core of what they do every day.
"It is critically important to realize that our 'team' also encompasses people across numerous divisions and departments, such as pharmacy, cryopreservation, blood bank, apheresis, hematopathology, HLA (human leukocyte antigen), radiation oncology and numerous subspecialties. The commitment of our nursing staff and BMT coordinators is unparalleled," she said.
"We have a true focus on the patient and our mission. This fuels us every day to keep pushing harder for the children and adults who are depending on us for their only chance of survival."
Hudspeth said the BMT program is consistently recognized nationally for its quality initiatives and outcomes. "The BMT program has a key role in both the adult and pediatric cancer programs ranking nationally in the top 25 by US News and World Report."
Cindy Kramer, RN, program director of the Blood & Marrow Transplant and Oncology Navigation Program, said she was excited to see the team's efforts recognized for the high quality of work they deliver every day to patients.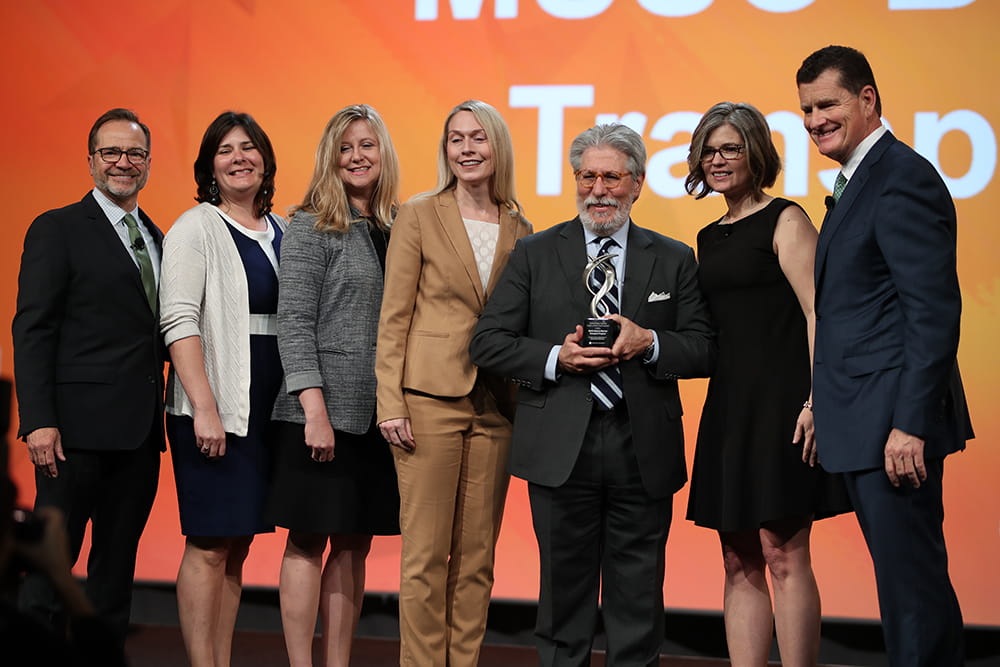 "The BMT team is an exceptionally high functioning group that produces some of the highest quality and best outcomes in the country. The BMT team exemplifies collaboration, communication, and compassion for their patients and each other. They support patients holistically through their cancer journey by delivering patient-centric care."
The program's quality initiatives are recognized nationally at the yearly American Society of Blood & Marrow Transplant Conferences for best practices, she said. "We excel in our patient satisfaction scores for outpatient and inpatient, which exemplifies the level of care being delivered."
Patrick T. Ryan, CEO at Press Ganey, said, "Those we have recognized have exhibited a true commitment to transforming the delivery of health care by improving the patient experience, reducing suffering and enhancing caregiver resilience."We are consistently impressed by the achievements of our clients and are proud to partner with them to reduce patient suffering by supporting the delivery of safe, high-quality, patient-centered care."
The Press Ganey National Client Conference draws over 3,000 health care executives, physicians, nurses and other professionals from across the country to learn and collaboratively explore paths toward more patient-centered care. This year's theme, Transforming Care Together, addresses the interdependencies of safety, quality, patient experience and engagement and celebrates the continued partnerships between Press Ganey and its clients.
About the Author