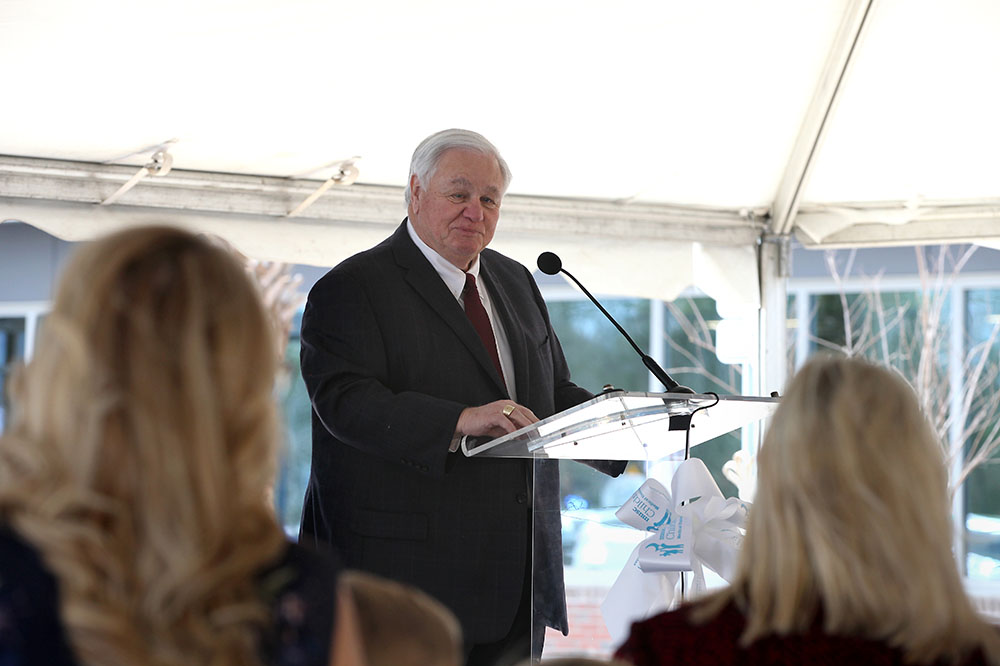 Sheri Pilley knows exactly what families face when a child is sick. Her son Matthew was diagnosed with Crohn's disease six years ago, when he was nine years old. He's had multiple medical procedures since then. Today, he's in remission, and the family is celebrating the ribbon-cutting for a place they had an advisory role in creating — the MUSC Children's Health R. Keith Summey Medical Pavilion in North Charleston.
"This building is the ultimate example of making health care all about the child," Sheri Pilley said. "It's focused solely on kids. It's been a long time coming and will encompass everything that our family and so many others have dreamed of for their child's care."
The Summey Medical Pavilion will open April 1 at 2550 Mall Drive, near 26 and 526. Patrick Cawley, CEO of MUSC Health and vice president of health affairs for MUSC, called the 100,000-square-foot facility a milestone for the future of children's health across the state.
"This new facility will have pediatric surgery capability; exam room space for pediatric specialists; an after-hours clinic; imaging capability such as MRI, cat scans and ultrasounds; pediatric heart services; medication infusion services; a pharmacy; a lab; child life services; and technology that allows families to register at home or check in very easily at the touch of a screen when they get here," Cawley said. "The entire patient experience will be delivered in one place with the highest level of expertise available."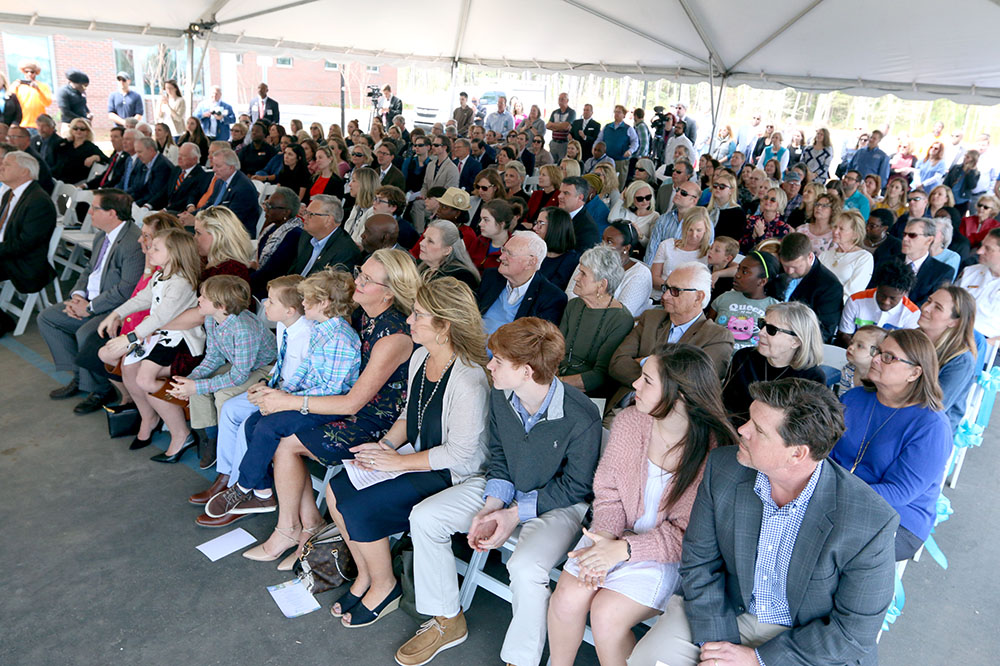 North Charleston Mayor Keith Summey, whose name is on the building, teared up at the ribbon-cutting ceremony while recalling his family's experiences with health scares.
"If you've ever been a parent and your child gets sick, it's the most helpless feeling in the world," Summey said. "The Medical University children's hospital became part of our life 38 years when ago my daughter got sick. And she's here. I think maybe all four of the grandkids have been in the children's hospital at one time or another for outpatient or inpatient services."
Now, they'll have an option in North Charleston as well. Summey described the care and surgery center as a blessing. "This is a place for quick service to all of our children where parents can bring them so they can get the comfort I feel every time I've taken my children to the Medical University of South Carolina."
MUSC Children's Health Chief Medical Officer Mark Scheurer said the Summey Medical Pavilion will change comprehensive pediatric care. "Children are not mini-adults and they deserve a child-focused, convenient and specialized facility to handle any need, regardless of size or scope."
Charles Schulze, chairman of the MUSC Board of Trustees, agreed. "Imagine how this will transform the patient experience for children and their families. None of this could have taken place without the support of the city of North Charleston."
The mayor of that city put things in perspective as he looked to the future of health care for kids in North Charleston. "This facility is named after me, but 20 years from now, the families who are coming in will say, 'Who is R. Keith Summey?' Guess what — the service to those children and their lives will still be there. And I think God has a way of letting us know, even after we've gone, that life is better because of the efforts that we have made together to provide a better service of health care for the children of this entire state."
Suggest a Story
Have an idea for MUSC Catalyst News? Contact our editorial team and let us know.