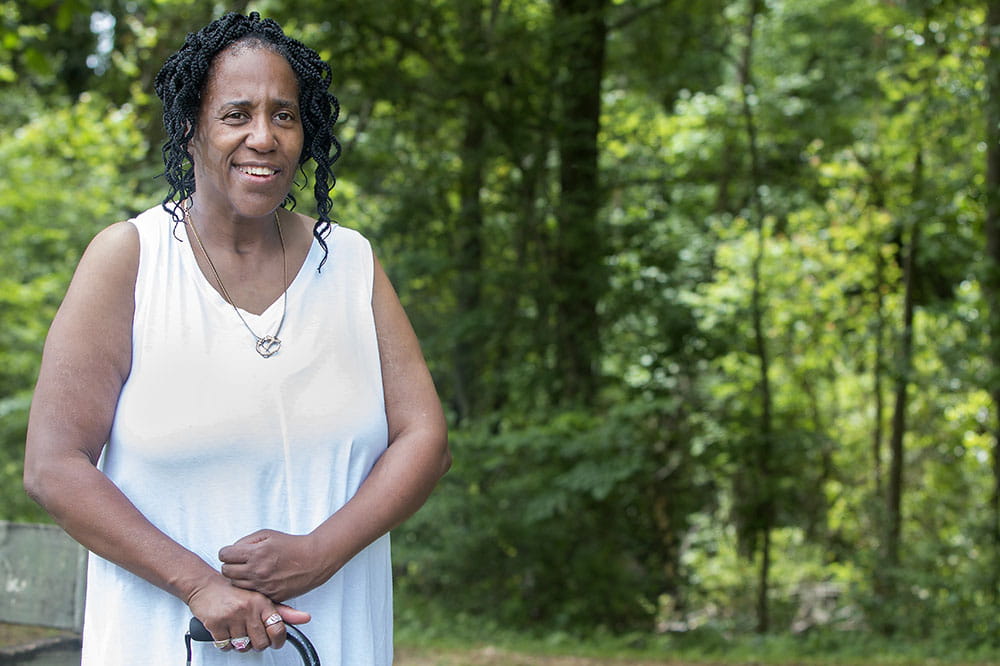 Patricia Chase is a pretty independent person, but she takes Lucy and Fred with her wherever she goes. The truth is, she doesn't have a choice — even though they're kind of wild.
"Lucy just does what she wants to do. Always getting in trouble. Lucille Ball all over, man. She's going to do her own thing."
Lucy isn't a friend or a child. Lucy is Chase's nickname for her left arm.
And Fred? He's her left leg. "The leg is Fred Astaire because he's always dancing and moving to the tune of his own beat."
Fred and Lucy got their names after a 2013 stroke left Chase feeling like her left arm and leg had minds of their own. A stroke means a rupture or clot that damages a vessel that delivers blood to the brain. In Chase's case, it killed brain cells affecting the left side of her body.
But Chase is not one to give up once she sets her mind on something — like walking again after a stroke.
After all, before the stroke, she had a job where determination was the main qualification. Chase was a process server. That means she tracked down people to give them legal notice that they were being sued or divorced or subpoenaed or something else they might not want to know about. Being yelled at was always a possibility. So was being threatened.
But Chase enjoyed the pursuit. She was good at it.
After the stroke, she decided she would be good at her new job, too: getting back on her feet again.
"I was in the hospital for a couple of months, they told me. I really don't remember anything. I guess I was in a coma. When I left the hospital, I went to my brother's house in Walterboro. And that's when I got stuck in the wheelchair. In a doorway."
Chase wasn't having it. "I sent the wheelchair back to the hospital and started using a walker. From that point, it's been on, you know? I'm doing stuff they tell me I shouldn't be doing, but I feel like my body can take it."
Chase lives in South Carolina, which is part of the buckle of the American stroke belt. It has the fourth highest stroke rate in the country, due in great part to diet, genetics, unhealthy habits such as smoking and not enough doctors in small communities.
Experts at the Medical University of South Carolina in Charleston have developed a stroke recovery research program with the support of the National Institutes of Health. Five years ago, the NIH's Centers of Biomedical Research Excellence program awarded MUSC a five-year, $11 million grant to establish the Stroke Recovery Research Center. It was so successful that the NIH recently awarded MUSC a Phase II grant with another $11 million to continue stroke recovery research and clinical trials.
Steven Kautz, Ph.D., a professor in the College of Health Professions, leads MUSC's Stroke Recovery Research Center. "In the old days, doctors were taught that when someone had a stroke, the affected neurons die and couldn't be replaced. A person would have to make do with the neurons that remained. However, now we know that a brain damaged by stroke can continue to change and rewire itself to recover and learn to do new things," he said.
The MUSC studies are testing possible ways to improve:
Walking and balance.
Upper extremity function.
Speech.
Cognitive function.
The researchers are also trying to help stroke survivors who are suffering from what's known as neglect. "That's when the brain treats a portion of the space around it or even the parts of a person's body associated with that space as if they don't exist," Kautz said.
Part of the research involves a technique called neuromodulation. "Researchers use electrical stimulation or medication to improve brain recovery leading to a person regaining some body functions. People need to build up new brain circuits to better produce movements," Kautz said.
"Unfortunately, doctors don't have many good tools for repairing or growing new brain circuits, so approaches like neuromodulation could be very helpful. The information we're learning here could lead to better treatments, and might even help with other brain conditions, too."
In the six years since her stroke, Chase has taken part in several trials at MUSC. She's also done plenty of physical therapy and exercising on her own. It's paying off, she said. "I shop, I cook, I basically do everything. I go to work and the gym."
And the former process server's work has gotten a little, well, lighter since the stroke. "I sort feathers, different styles and stuff at Brackish Bow Ties. I was determined to go back to work. I didn't want to sit home."
It isn't always easy getting around with Fred and Lucy. But Chase said she's improving all the time. "It's tough. I'm not going to lie. But I'm determined to get better. I really am. I'm disabled, but I'm able. That's my slogan. I'm good."
On May 23, MUSC will host a COBRE grant celebration to highlight the past five years of research and the recently-announced funding of five more years of research and infrastructure building. Guests will include leaders from MUSC and past research participants. The event is open to the public. You're encouraged to attend if you have any interest in stroke recovery research as a patient, caretaker or donor. The celebration will be at 4 p.m. at the College of Health Professions Research Building.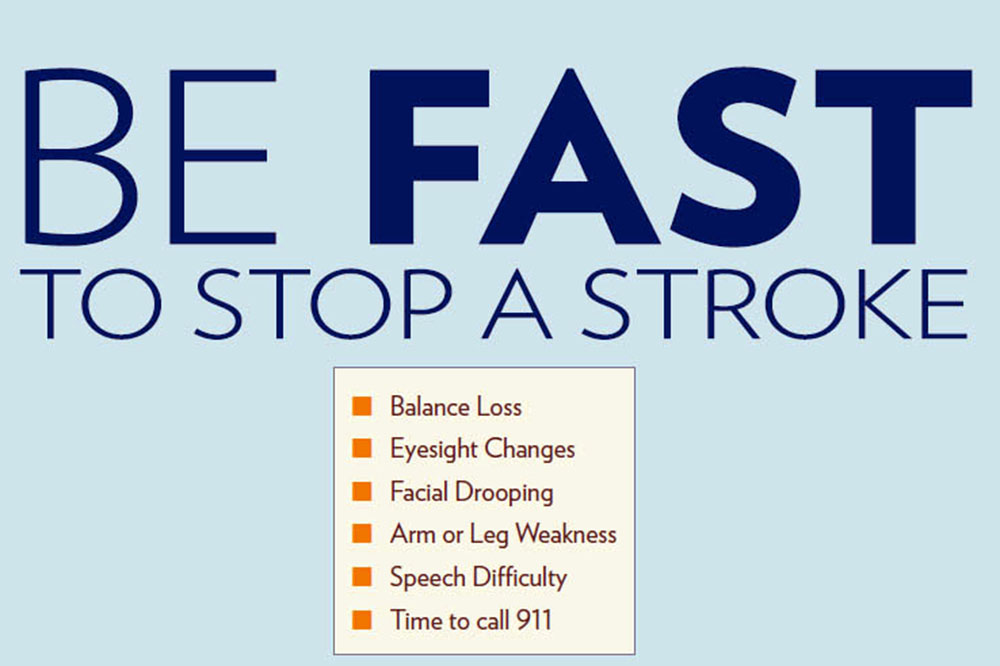 Suggest a Story
Have an idea for MUSC Catalyst News? Contact our editorial team and let us know.