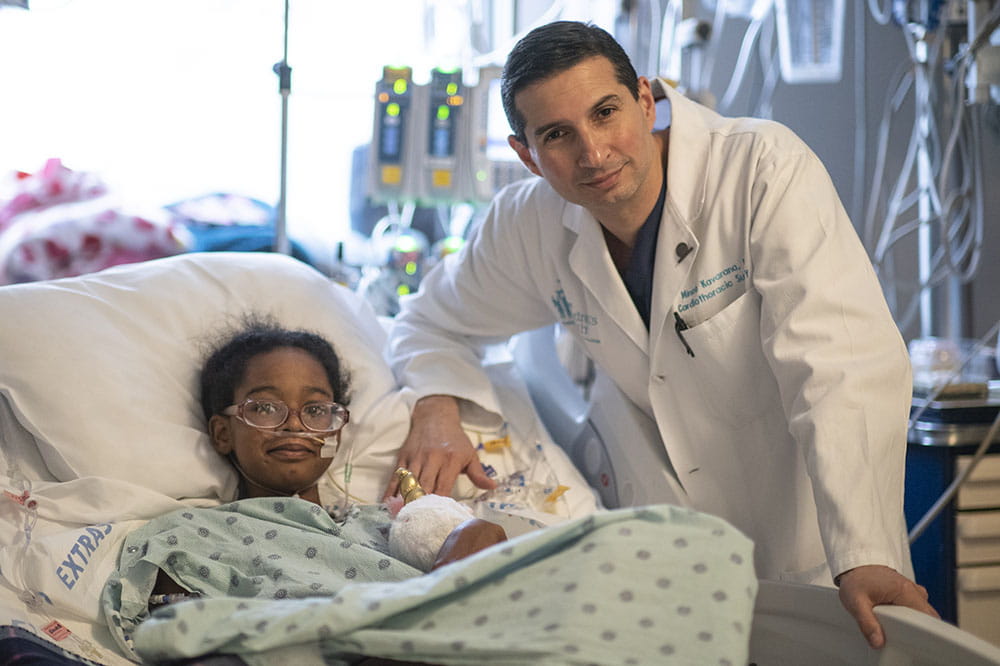 The MUSC Children's Heart Network of South Carolina has broken into the top 10 in U.S. News & World Report's rankings of the Best Hospitals for Pediatric Cardiology and Heart Surgery. Eric Graham, chief of pediatric cardiology, calls the No. 7 ranking a wonderful acknowledgement of the program's commitment and dedication to the children of South Carolina.
"Hopefully, this will bring additional comfort and assurance to families who need our care. The comprehensive cardiac program at MUSC Children's Heart Center has consistently been named one of the top pediatric heart centers in the country by U.S. News & World Report and has consistently been the recipient of the three-star rating by the Society of Thoracic Surgeons' Congenital Heart Surgery Public Reporting. This recognizes us among the best centers in the world and in the top group of U.S. News-ranked elite centers."
The heart program earned "excellent" and "very high" marks in multiple categories, including:
Children's survival rates after congenital heart surgery and Norwood/hybrid surgery.
Ability to prevent infections throughout the hospital.—
Having surgeons who performed 100 or more congenital heart procedures a year.
Offering advanced clinical services, advanced technologies, specialized clinics and full-time subspecialists.
Showing a commitment to best practices and quality improvement.
Using health information technology to improve patient safety and care.
Offering support for families.
Enlisting families in structuring care.
The No. 7 ranking is up from No. 11 last year. Graham said caring for children with heart problems takes the expertise of specialists across the state. "Today, more than 30 pediatric cardiologists throughout South Carolina and two pediatric cardiac surgeons in Charleston provide that coordinated care. Cardiology groups are based in four locations — Charleston, Columbia, Greenville and Florence — with outreach clinics in a variety of other statewide cities."
Graham said all surgical and catheterization procedures in the state take place in the Children's Heart Center at MUSC Children's Hospital. "This system allows for the highest level of care by the specialized teams at MUSC while still assuring that most of the patient's care is delivered closer to home. This coordinated team approach is unique to our state, and we are proud to work so closely with our statewide colleagues to provide it."
U.S. News & World Report's 2019-2020 rankings contain other good news for MUSC Children's Health.
MUSC Children's Hospital is the only such institution in South Carolina to be ranked as one of America's Best Children's Hospitals.
The nephrology, or kidney, program ranks No. 25 nationally.
Gastroenterology and GI surgery ranks No. 38.
Cancer and orthopedics programs both rank No. 40 in their categories.
Suggest a Story
Have an idea for MUSC Catalyst News? Contact our editorial team and let us know.