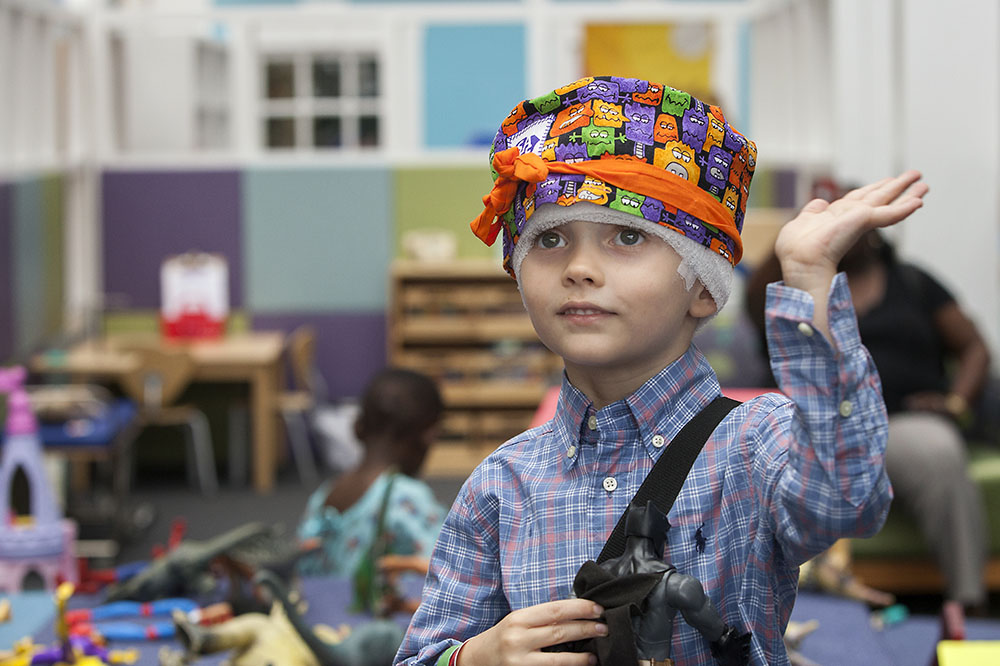 Six-year-old Hunter Vincent grips Spiderman and Superman dolls as he watches real-life crime fighters dressed as those superheroes rappel down the side of MUSC Children's Health.
"Look, Dad," he says. "Someone's coming."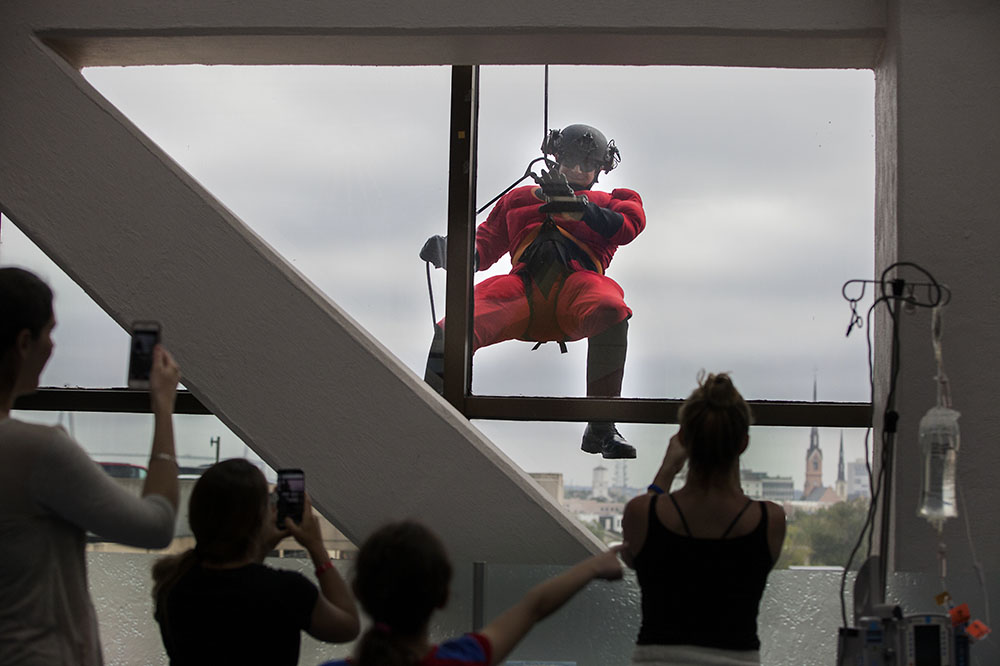 Hunter is in the atrium on the seventh floor of the hospital, which gives him a great view of his heroes on the day before Halloween. Mount Pleasant police dress up in costumes and do this every year, and every year it thrills the boys and girls who gather to get a look. This year, some Charleston officers got in on the fun, too.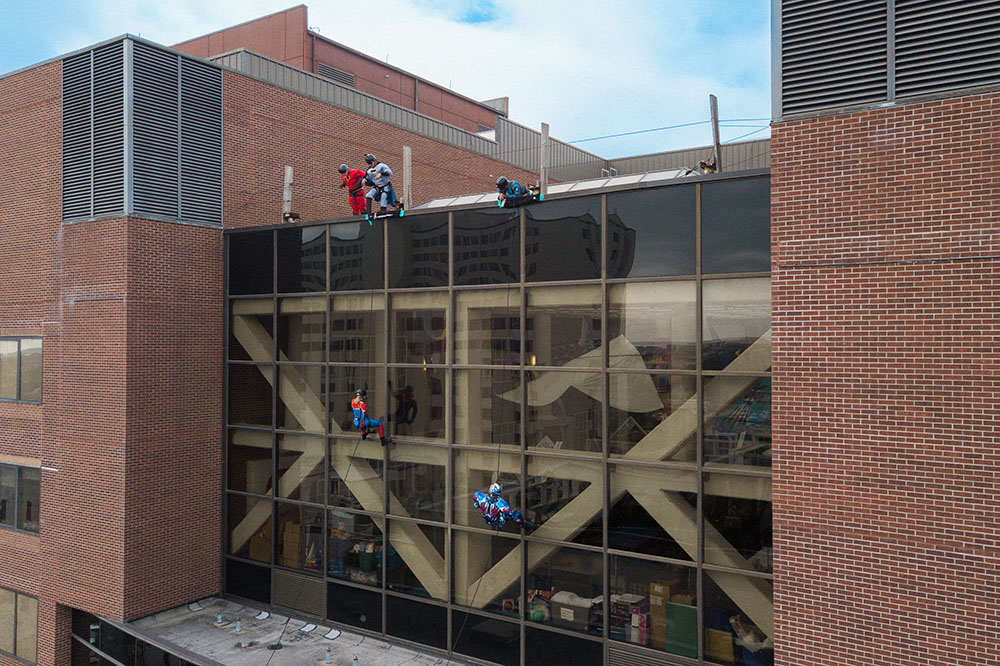 Events such as this help turn Hunter's annual seizure medication checkups into something wonderful, his father, Charles Vincent, says. "This is a big deal to him. He thinks we are going to a hotel every time we come. He says, 'Thank you for bringing me, daddy.'"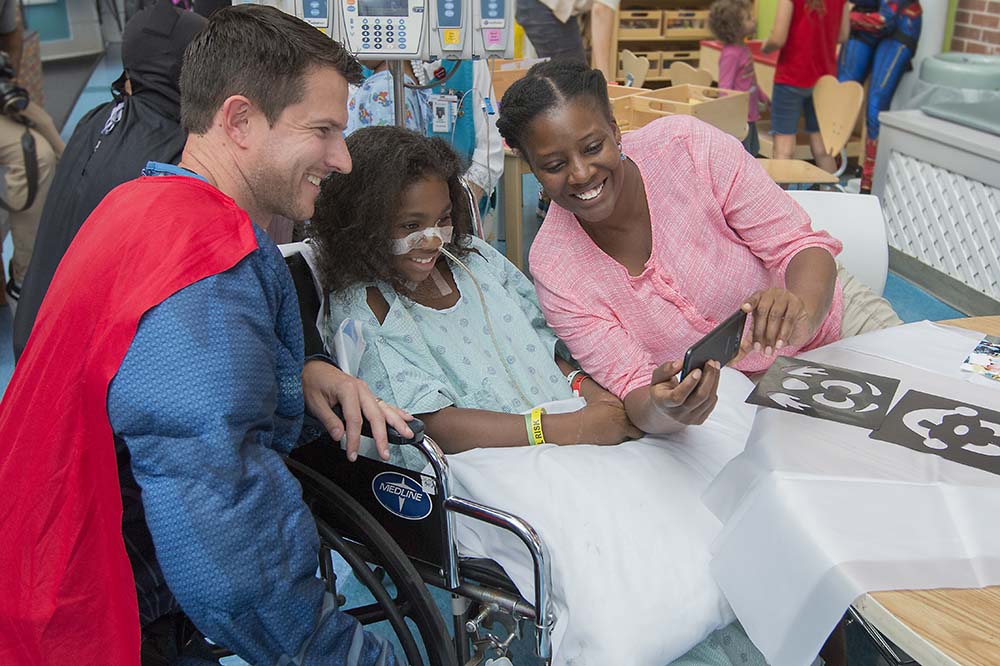 Betsy McMillan, who directs the Child Life program that hosts the events, says the Halloween heroes' visit is always a hit. "It's something extraordinary that they don't expect to see when they're in the hospital. It gets them out of their rooms. It gets them out of the patient role and into being a kid, which they really always are. Patient's temporary. Kid's for a lot longer. And this is something that speaks their language."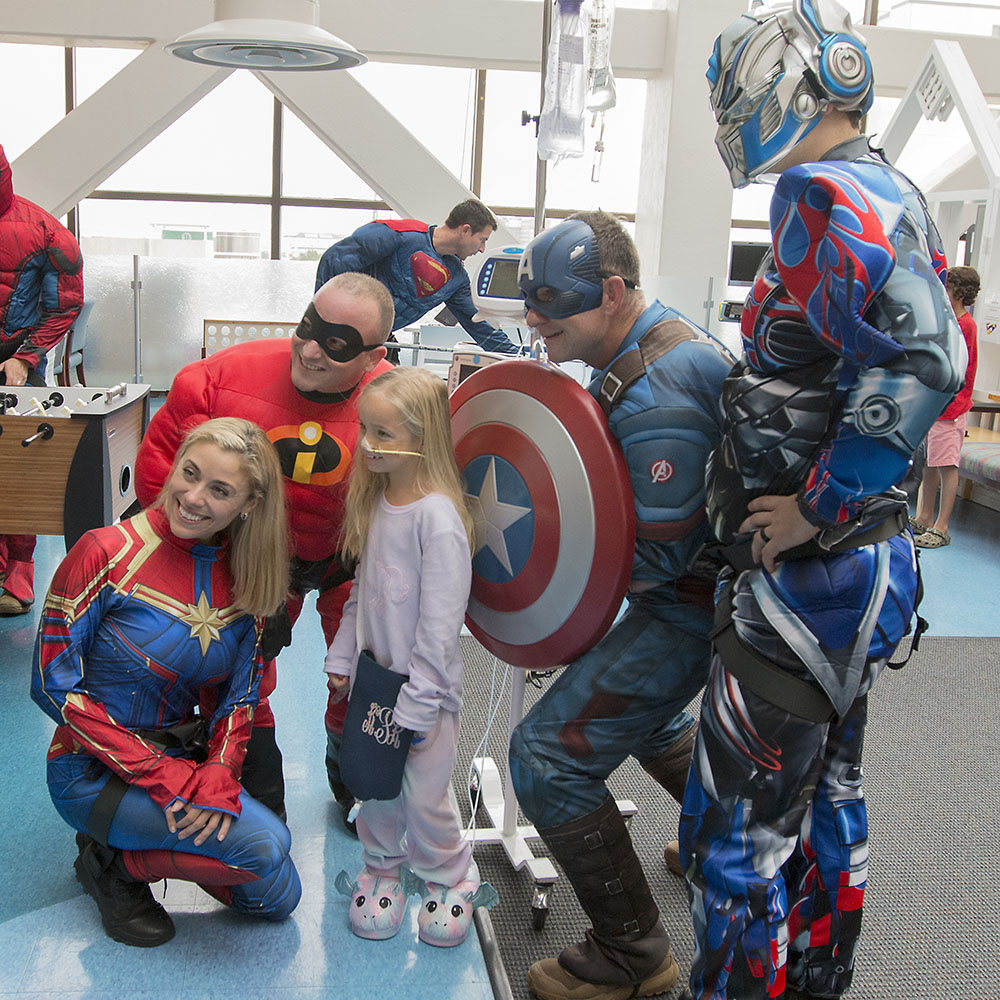 It definitely speaks to 8-year-old Jakori King-Capers, who's wearing Spiderman pajamas. Like Hunter, he's in the hospital because he has seizures. And like Hunter, he's thrilled by their high-flying company. "I saw Captain America, Spiderman and Iron Man," the third grader says.
Chip Googe, public information officer for the Mount Pleasant Police Department, says his fellow officers look forward to this event. "It's amazing. I think they take away as much or more from it as the kids do."
Suggest a Story
Have an idea for MUSC Catalyst News? Contact our editorial team and let us know.