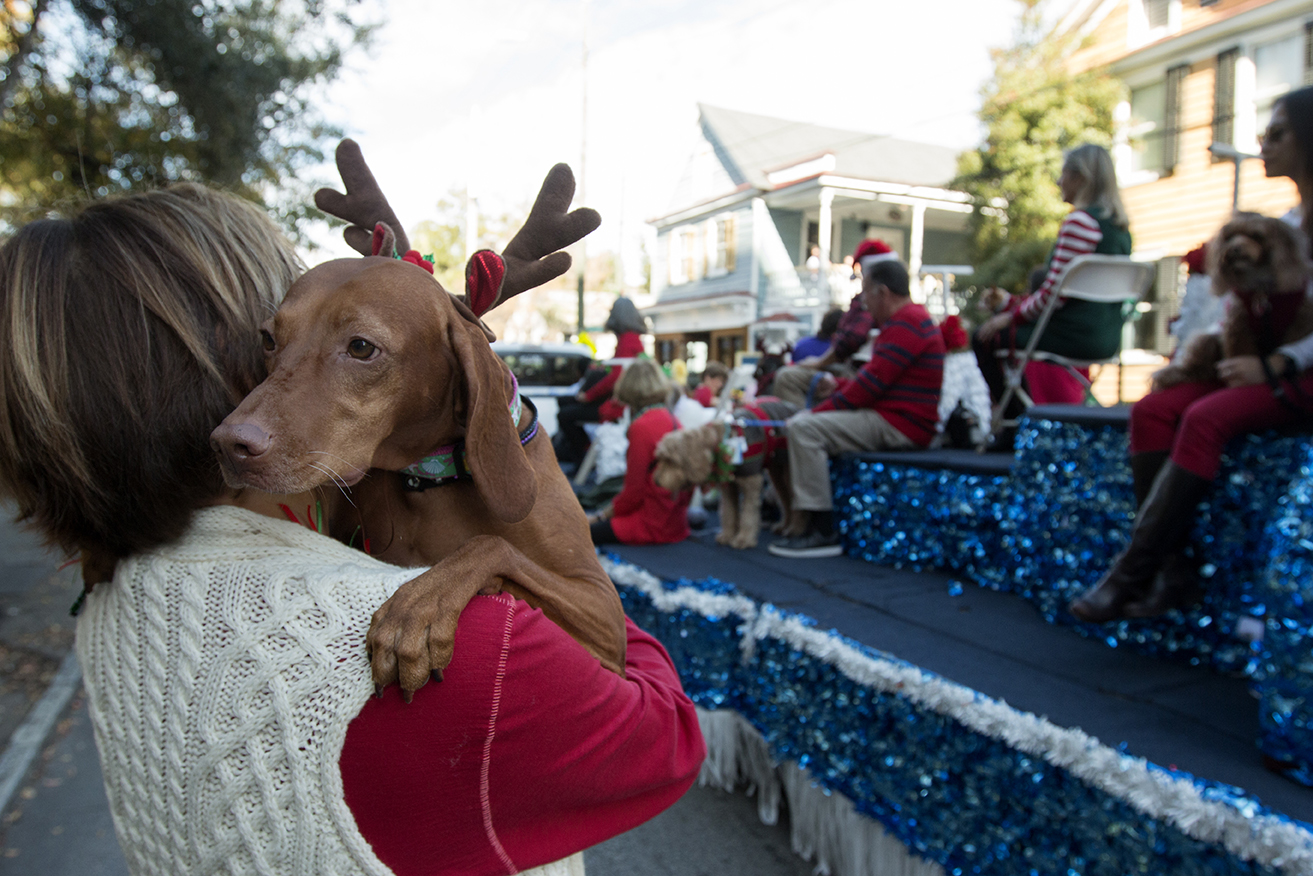 Somewhere between the high school marching band and the therapy dogs dressed as elves, sits 6-year-old Calliope Ditty. As the grand marshal of the Medical University of South Carolina's annual Angel Tree parade, she gets to ride shotgun on the most important float in the procession. But even with all eyes on her, and the responsibilities of being the centerpiece of the day's festivities, Calliope remains steely-eyed and focused. 
"I just want to meet the princesses," she declares, referencing a float carrying Glass Slipper Productions fairy-tale princesses.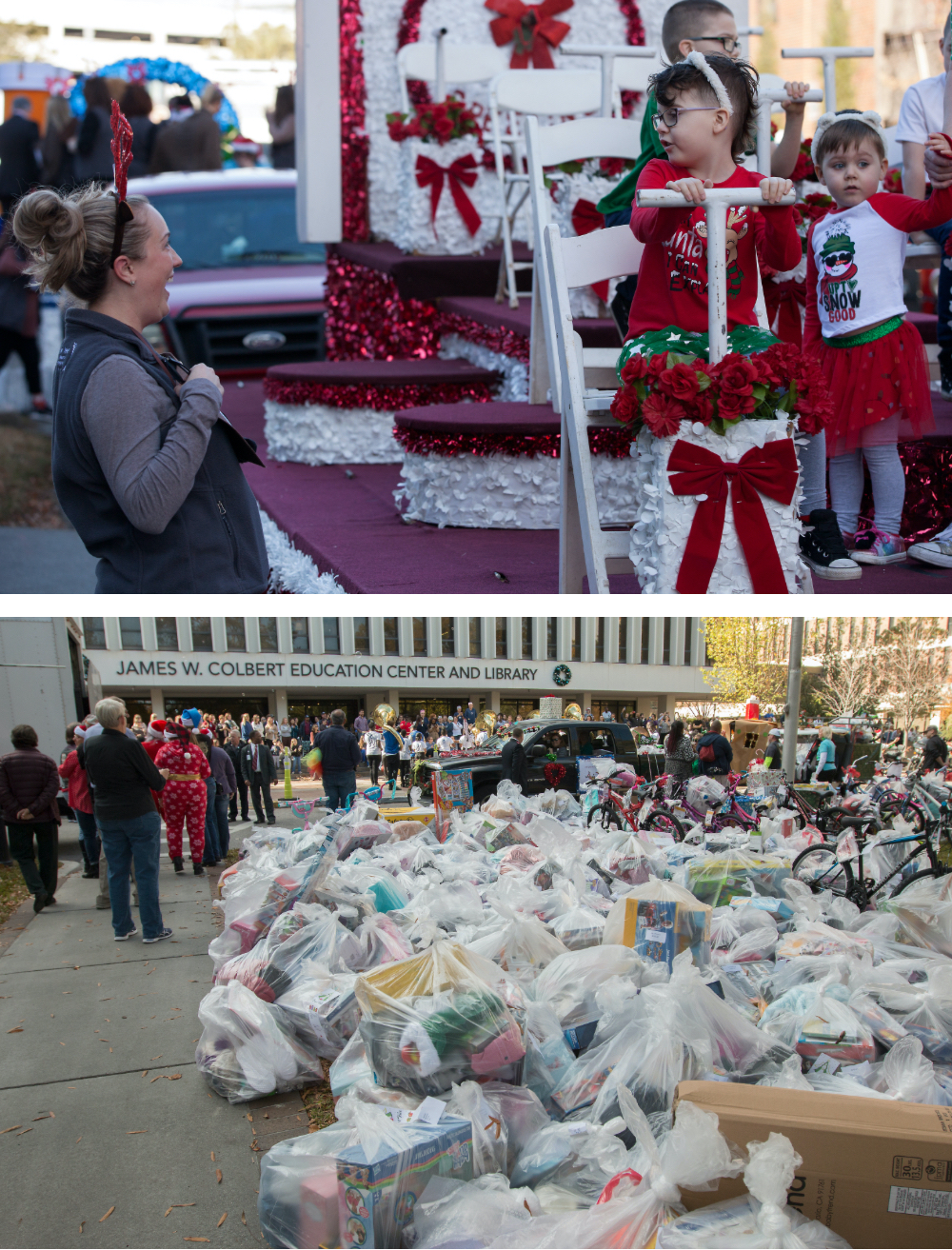 Truth is they'd probably like to meet her more. Three years ago, Calliope was diagnosed with leukemia and has been getting treatment – including a bone marrow transplant from her 7-year-old brother (a rock star in his own right) – and has been a trouper through it all.
"She's been amazing," her mother, Kaomi, said. "But when you're one of seven, it's kind of hard to get too much attention – even when you're really sick." That's right, Calliope has six siblings, with a seventh on the way come April.
Much like the Ditty family, the Angel Tree parade was an impressive group. Harley Davidsons, bagpipe players, Santa Claus, even Charlie the Riverdog got in on the festivities, which meandered around campus, starting at the Charleston Medical District Greenway and ending on the Horseshoe. 
Parade organizer and coordinator of Volunteer Services, Melissa Kubu – who rocked reindeer antlers, a green sweater and bright red pants – said that this year MUSC had fulfilled the wishes of more than 1,250 angels. That means MUSC and its employees helped that many families in need of a little help to make sure their kids have a happy holiday. Rows and rows of sparkling new bikes – metallic purple, neon yellow, fire-engine red – as well as giant white bags of clothes covered the grass like a new fallen snow and filled the space opposite the Colbert Education Center and Library as hundreds of MUSC employees, passersby and patients looked on. 
"I think it's super cool that the whole hospital comes together to do this," Kaomi Ditty said. "It just warms your heart. We're obviously thrilled to be a part of it."
The annual parade serves as a celebration of the culmination of weeks of donations to the Salvation Army's Angel Tree program, a national effort that works to ensure about a million children, who would otherwise go without, receive new clothes and toys for the holidays.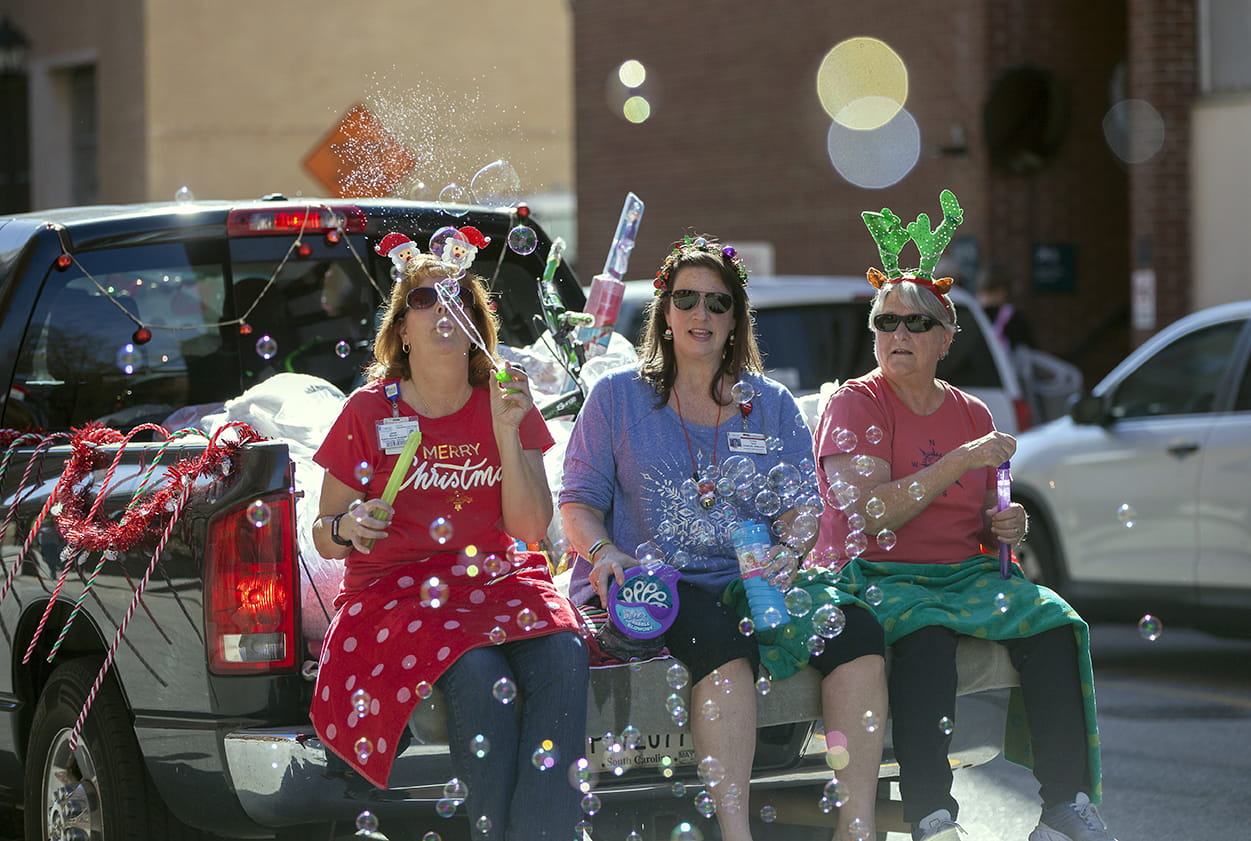 Salvation Army Capt. Bethany Burns said that it's the moment when a family walks back in to pick up their gifts that makes her job so fulfilling.
"When they come back and walk in and see the bikes that are rolling out and the gifts that are there, the joy on their faces is something you can't describe," Burns said. "These parents are going to be able to give their kids presents because of the generosity of others."
The Salvation Army will continue to take donations online through the end of December.
Photo Gallery