About Us
Our mission is to promote good will, interest in, and support of the Medical University of South Carolina. We also provide activities that promote fellowship and bring the members into a closer relationship.
What We Do
The MUSC Women's Club (MUWC) supports MUSC through volunteerism and by awarding scholarships to selected students in the six colleges. We also provide opportunities for fellowship through programs and special interest groups.
Upcoming Events
MUWC Spring Luncheon
Wednesday, May 8th
Hosted by Tiffany Takacs
Roses at Commencement
MUSC Horseshoe
Saturday, May 18 at 7:30am
Join the Women's Club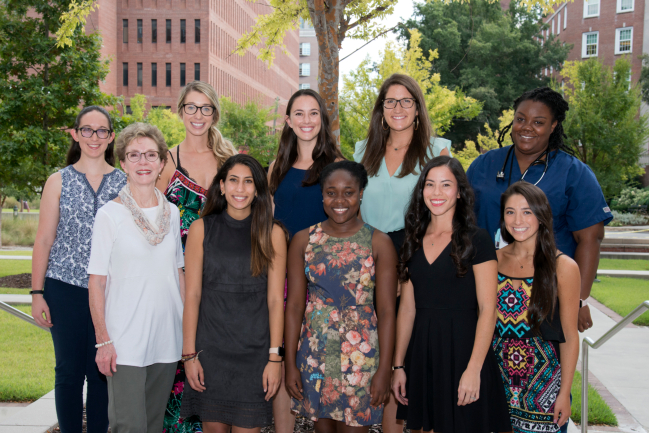 MUWC is open to female faculty, professional staff, administrative officers, and MUSC affiliated board members, as well as spouses of faculty, professional staff, administrative officers, and board members of the Medical University and Medical Center. 
To join, complete the membership application (PDF), include your dues, and mail to:
Ms. Barbara Smith
516 Island Walk West
Mount Pleasant, SC 29464
Membership dues are $110 for active members and $40 for associate/retired members. The vast majority of dues go into the scholarship fund. Dues are tax deductible.