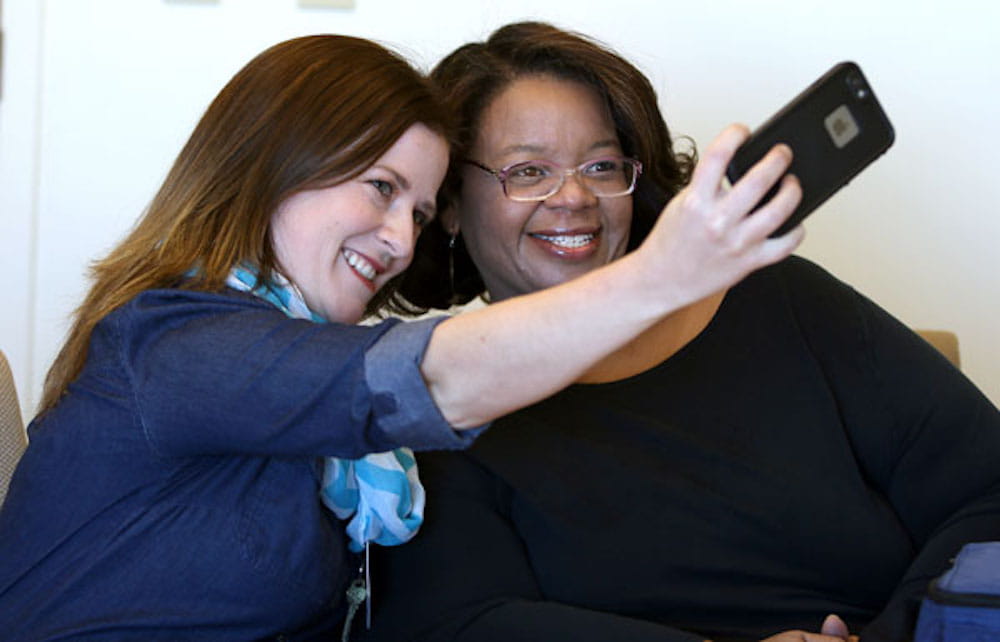 Rana Pullatt, M.D., has become the first surgeon in South Carolina to offer the weight loss procedure known as duodenal switch. "It's the most powerful bariatric procedure, even more than gastric bypass," Pullatt said.
He's done two so far. The first was at the Veterans Administration Medical Center in Charleston. Pullatt said that patient is doing "spectacularly well." He performed the second duodenal switch with Karl Byrne, M.D., on Kathy Garrett at the Medical University of South Carolina, where Pullatt is a professor specializing in bariatric and gastrointestinal surgery.
Garrett, who once weighed more than 400 pounds but is now down to 334 and dropping, sees a new world opening to her. "I've never been hiking. I've seen people hiking. And kayaking. I want to do all sporty things. I love the outdoors," she said.
The procedure that has Garrett dreaming of the possibilities is an aggressive alternative to gastric bypass for people who are categorized as "super obese," which means they have a body mass index of 50 or higher (a normal BMI is 18.5-24.9), or people who are obese (BMI over 35) with uncontrolled diabetes.
How Duodenal Switch Works
Like gastric bypass, duodenal switch removes part of the stomach and reroutes food directly from the stomach to the intestines so the body absorbs less of it. The difference is that duodenal switch reroutes significantly more food, helping people keep off the weight they lose.
But duodenal switch is not for everyone. It's riskier than gastric bypass and more likely to cause malnutrition, so it's reserved for special cases and bariatric surgeons with the highest level of expertise.
"Most weight loss patients will benefit just from a sleeve gastrectomy or a gastric bypass," Pullatt said. "But if you have a huge patient with a body mass index greater than 50, the duodenal switch is a good option. Ms. Garrett had a BMI in the 60s. A gastric bypass doesn't have enough horsepower to get that patient's BMI down. I'd also do a duodenal switch in a patient with bad diabetes, even if they have a lower BMI."
Garrett liked the fact that duodenal switch can lead to better sustained weight loss than gastric bypass. With her weight problem, which came while she raised four boys and worked as a certified nurse's aid for hospice patients, she decided the risk of complications during the complex procedure was worth it.
"I was super, super obese. I was morbidly obese. And I had severe sleep apnea. I could have died from that," Garrett said.
Getting Ready for Surgery
To prepare for surgery, Garrett lost about 50 pounds with the help of a nutrition expert in Florence, where she lives. She came to MUSC in December for the surgery, and her recovery is now being carefully monitored not only by her doctor but also by dietitian Nina Crowley of  MUSC's Bariatric Surgery Program.
Since the duodenal switch causes malabsorption, which means the body doesn't absorb a lot of nutrients from food, Crowley said Garrett will have to take vitamins every day for the rest of her life. "It's tricky to get the blend right," Crowley said. "We've gone back and forth on her regimen three times now. There are multivitamins, vitamin B12, calcium citrate, vitamin D and there's an additional fat soluble vitamin she takes along with iron. Some are combination vitamins."
It's a lot to keep up with, but Garrett said considering the health problems her excess weight caused, she's happy to follow the strict vitamin regimen.
MUSC Health Bariatric Surgery Program
Pullatt said her case shows why it's important for the MUSC Health Bariatric Surgery Program to stay at the forefront of weight loss surgery. The state's obesity problem is growing – more than 32 percent of South Carolinians are obese, up from 21 percent in 2000 – and the number of super obese people is increasing as well.
Pullatt said they need help, not blame. "People think being fat is a personal choice. And while not taking personal responsibility away completely, I can tell you obesity is a combination of many factors.
"Let's take a single mother who has to go home after working a couple of jobs to feed her kid. She's going to get the maximum amount of calories in the least amount of time for the least amount of money. That's going to be fast food. Fast food employs food scientists whose only job is to hook you on the food. That child is already growing up on burgers and French fries. That was not his choice. There starts our epidemic of obesity."
He said diets alone only work about 5 percent of the time for people who are obese. "Weight loss surgery is the only evidence-based solution that works in the long term." Pullatt, a fellow of the American Society of Metabolic and Bariatric Surgery and a diplomate of the American Board of Surgery, is certified by the American Board of Obesity Medicine.
He said the fact that MUSC offers duodenal switch tells patients that the Bariatric Surgery Program is more than capable of doing less complicated weight loss procedures as well, including Roux-en-Y gastric bypass surgery and sleeve gastrectomy.
Garrett wants other people struggling with obesity to know they have options. "I was a terrible eater. I used to do hospice, go to people's homes and between, I'd go to the store and grab whatever and go to the next place. Go to McDonald's."
Not anymore. "It's hard, and I know people like me will say, 'I like food.' But you have to look at your health. You want to be there for your family and grow old with them."
About the Author