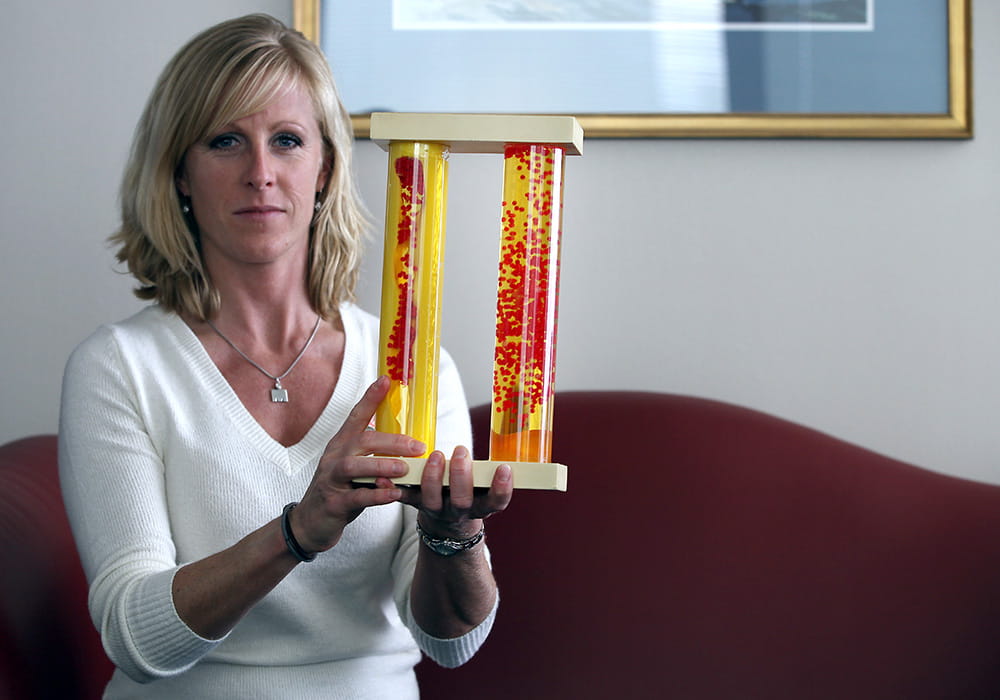 Head to Whole Foods on the way home from work, and the store is buzzing with activity: buggies filled with fresh kale and cut-to-order meats, people loading up on artisan breads and containers of Mediterranean olives and busy moms grabbing healthy pre-made organic meals for dinner. But while that may be the reality for some people in the Charleston area, that is far from the case for families on tight budgets who instead of gourmet fare grab packs of hot dogs, cups of noodles and giant boxes of sugary cereals, all of which are cheap and go a long way toward filling a child's growling belly.
According to the 2016 Tri-county Community Health Needs Assessment (CHNA), a joint publication recently released by MUSC Health, Roper St. Francis and the Trident United Way, food insecurity is a growing problem in this state. In fact, 17 percent of South Carolinians worry where their next meal will come from. And according to Janet Carter, registered dietitian and MUSC Heart Health's program manager, sometimes even when food is available, the quality is poor with little nutritional value, which can lead to a host of issues down the road.
One CHNA focus group participant voiced her frustrations, summing up sentiments shared by many. "I try to buy fresh produce and avoid prepackaged foods," she said, "but the cost is prohibitive, and I am forced to purchase low-quality food when the money is getting low."
The Harvard School of Public Health published a study that reported a diet rich in healthy foods like fruits, vegetables, nuts and fish costs about $1.50 more per day per person than a diet filled with lower-quality processed foods and refined grains. While that may sound negligible, for a family of four, it amounts to just shy of an additional $2,200 a year – a serious burden for many, especially in areas like Charleston County, where 26 percent of children live in poverty. 
In addition to the financial costs are the health costs — serious chronic conditions that result from a bad diet. Research shows that poor nutrition can lead to many diseases in children, among them pre-diabetes, high blood pressure and unhealthy cholesterol levels – even in kids as young as 2.
But Carter doesn't need studies to tell her that; she sees these statistics up close and personal.
At the Heart Health Program, which serves as the pediatric weight management program of MUSC Children's Health and preventive cardiology service of the Children's Heart Center, she and fellow registered dietitian Keely Flynn help the kids suffering with weight issues and obesity and the subsequent negative effects on overall health. And in the Lowcountry, that's no small problem. Right now, the two of them work with about 300 kids and their families, most of whom deal with difficult decisions about food on a daily basis.
Carter said the issues run the gamut from families not having enough money to purchase healthy foods to moms who don't have experience preparing nutritious meals to kids who just flat refuse to eat fruits and vegetables. The dietitians counsel them on whatever issues are obstacles to healthy eating.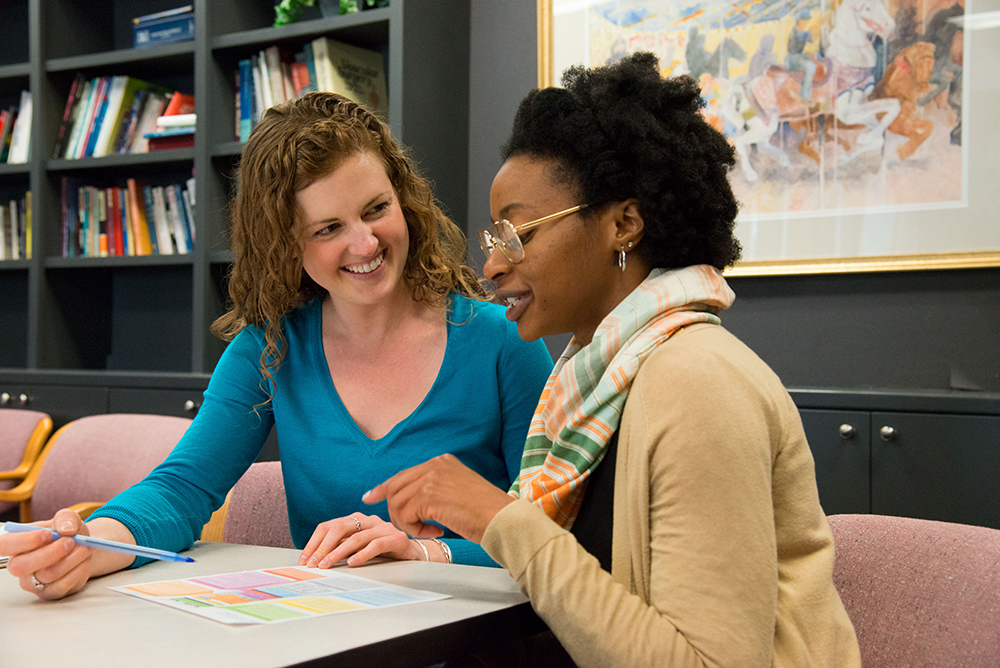 "We have a lot of different families," she said. "Many of the families we see are part of the minority community and underserved. Many times, they are just trying to get some food in, and they aren't the healthiest choices. There is both the perception and reality that healthy foods are more expensive to buy. That makes it difficult for them and difficult to come up with ideas. It's also easier to buy the convenience foods and junk foods, and oftentimes, that's more acceptable to the kids. We work with them on how to access community resources and on nutrition, shopping, food preparation; how to make good choices with the limitations they may have."
Anton Gunn, MUSC Health chief diversity officer and executive director of community health innovation, who also serves as MUSC's lead representative on the CHNA advisory workgroup, applauds that approach. "What we know is good nutrition, physical activity and healthy weight are critical to a child's overall health and well-being and reducing their risk of developing diabetes and other diseases no child should be dealing with," he said. "With 17 percent of our nation's children considered obese, we have a lot of work to do to help these kids. Our Heart Health Program is making real strides in reaching a vulnerable population and building a healthier community. MUSC is committed to helping community members gain better access to the resources they need to live healthier lives and reducing barriers to doing so."
According to the CHNA, 32 percent of South Carolinians are obese. Charleston and Dorchester counties fared a tad bit better at 25 and 31 percent, respectively, but Berkeley County came in at a whopping 37 percent. It's no wonder children are struggling.
Sometimes, Carter finds, the child is the only one in the family struggling with weight, but other times, it's pervasive throughout the household. Either way, it takes the entire family being on board to make long-term substantive changes. Parents are the biggest influencers in children's lives, especially related to dietary habits and modeling physical fitness, and family members can often make or derail success. Carter and Flynn take a tailored approach, individualizing the program for each child and family, based on the family's unique challenges. They are all part of the journey.
For numerous reasons – many of which can be painful and private – by the time these families arrive at the program, they are usually ready for change. Offering kind words and understanding rather than judgment is critical, Carter said. In the nearly 11 years she has been running the program, she's seen a lot of emotion. 
"We've had many tears – both from the kids and the parents. Obesity, of course, is tied to many personal issues. What we try to do is take the focus off the weight itself and turn it to health and wellness. At the first visit, we always say, 'This is the only body you have – right? We want to help you learn to take the best care of it as possible.'  That's the message we want to send."
To accomplish that, education geared to the entire family is key. "I call it 'educating the room,'" said Carter. "Although we are focusing on the child, it's usually up to the caregivers to enact the changes, especially with younger children. It's not just the behavior part — it's the education part that makes the program successful."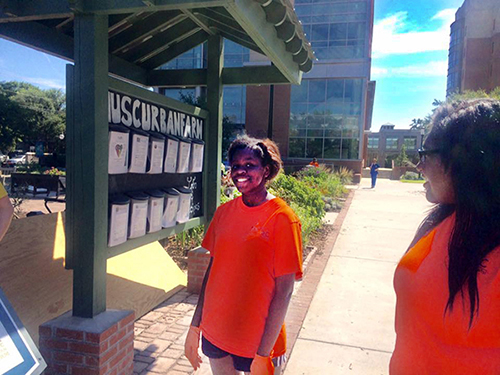 After a full assessment, where Carter and Flynn gauge the family's lifestyle habits and concerns, as well as their diet, activity levels and potential challenges, they work on small, incremental steps toward improvement.
"We let them control how fast things move along. If they take too big of a step, nine times out of 10, they are going to fail or just quit. We have to take into account the motivation and ability of families to make changes based on their barriers. We work with them on an individual level to help them fix as much as they possibly can at a pace they're comfortable with. These are small but steady steps toward better health."
The stakes for these kids are high; Carter has seen many children come through the doors with Type 2 diabetes. South Carolina ranks an alarming 10th highest in the nation in the percentage of people with diabetes and approximately 1 in 8 black South Carolinians has diabetes. It's a vicious cycle that begins early. The goal of the program is to get the kids to a healthy body mass index (BMI) and help them improve their overall health – reducing risks for diabetes and other health complications.
Carter is proud of the results they achieve. Every year, more than 50 percent of the kids improve their relative BMI score and get closer to the "healthy zone" (under the 85th percentile BMI for age), she said. Part of that success comes from their push for physical activity. The CHNA noted that 4 out of 5 adolescents don't get the recommended amount of physical activity. The same holds true for adults. Heart Health offers a total of 12 exercise sessions per week, Monday through Saturday, and Carter also encourages the kids to play team sports, get outside and play and go for walks.
For some families in the Tri-county region, however, that is easier said than done. One of the participants in the CHNA said her neighborhood is not safe to walk – a common complaint in parts of the Lowcountry where sidewalks, lights or crosswalks are in short supply. Some of the busier areas are considered downright dangerous for pedestrians. Carter further pointed out that a number of families in her program don't feel safe walking on their neighborhood streets due to crime, another issue that surfaced during the CHNA interviews.
Challenging circumstances require Carter and Flynn to come up with functional alternatives so kids have the opportunity to be more active. Sometimes, they encourage them to play interactive video games like Just Dance if they are unable to get outside or to the Heart Health classes.  There are also many online videos and apps that can be very helpful when exercise needs to be indoors.
"You often hear that video games are bad for kids, and if they are just sitting in one place for hours on end, they are. But there are some really great active video games out there that offer a terrific way to increase physical activity – even get them huffing and puffing."
The Heart Health Program also created a fitness video of children exercising at local landmarks, like the South Carolina Aquarium and the USS Yorktown, and Carter hopes to be able to make copies for all program participants to provide yet another option for exercise.
"Obesity, hypertension, high cholesterol and Type 2 diabetes are serious diseases these kids could be facing – if they aren't already – if they don't make changes. We are serious about putting our patients first and helping to build healthy families. Every time one of the kids is successful with the goals he or she set or shaves points of his or her BMI is a win."
---
Editor's Note: This is the second in a two-part series about the Tri-County Community Health Needs Assessment.