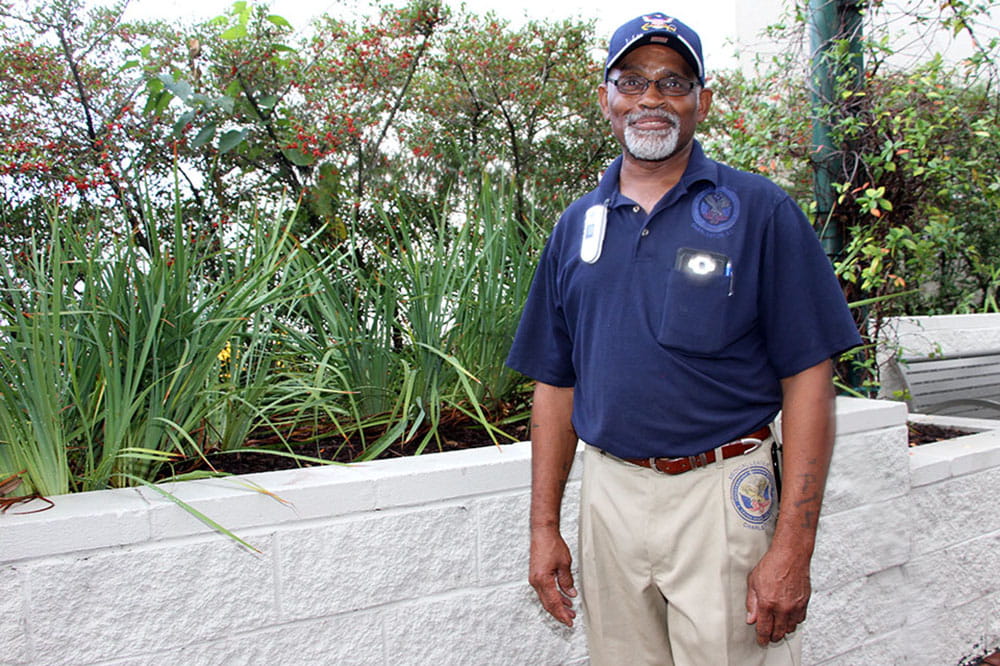 As the Lowcountry prepares for this weekend's Out of the Darkness suicide prevention walk, one Charleston-area man wants people struggling with anxiety and depression to know how different life can be with the right treatments. "It was like opening another door. It was just incredible. I feel complete," Percy Jones says. 
Jones, a Navy veteran who tried to end his life twice, credits a treatment called transcranial magnetic stimulation with changing his outlook. "That thing was outstanding. You could feel the whole thing, feel your body changing."
This Sunday, people from across the Charleston area will gather to celebrate success stories like his, support others who are struggling and remind everyone of the importance of suicide prevention. The Charleston Out of the Darkness Walk will take place Sunday, October 15 at 2 p.m. at Hampton Park. It's sponsored by the nonprofit American Foundation for Suicide Prevention, which focuses on research, education, support and advocacy to prevent suicide and help people affected by it. 
Jones' experience is a reminder that emerging from the darkness of depression and suicidal thoughts can be a complex process. While TMS improved his mood in about six weeks, it took him years to find that treatment.
His first suicide attempt came when he was about 17 years old. "I felt like I wasn't wanted in my household," he said.
Jones survived, and went on to serve in the Navy. "I did 12 years. I did a lot of time overseas. I've been all over – Finland, Spain, Germany, France, Italy. It was fun. I got to go places and do a lot of things."
But not all of those things were good for him, or legal, for that matter. "I did a lot of stuff like Quaaludes and acid and mescaline. We did all that kind of stuff in the service."
He also drank, and after he got out of the Navy he started using crack cocaine. His mental health deteriorated, leading to his second suicide attempt. After years of battling addiction, anxiety and depression, he finally was treated with TMS at the Ralph H. Johnson VA Medical Center in Charleston by Mark George, who also directs the Brain Stimulation Laboratory at the Medical University of Carolina and is a pioneer in the use of TMS for depression.
Jones had finally found something that worked for him. "It was just incredible."
Growing number of options
TMS is among a growing number of options for treating people struggling with suicidal thoughts. Psychiatrist Baron Short, medical director of the brain stimulation service at MUSC, described how TMS works. "A magnetic coil is placed over the left front part of the head," Short said. "An electrical current is run through that coil. It produces an electromagnetic pulse, and when we use high frequency — so it's on and off very quickly — it will activate neurons in the brain and reduce symptoms of depression. In that sense, it can reduce suicidal feelings."
Short said electroconvulsive therapy is another effective treatment. "While ECT has been around since the 1930s, it has massively changed. It's like saying cars were around in the '30s. We're doing ECT in very different ways, and we're doing new research with a type of ECT called focal electrically administered seizure therapy. We're treating people with very severe depression, removing their suicidality and the treatment doesn't have same risk of cognitive side effects as older forms of ECT."
But technology isn't the only tool for helping people who have suicidal thoughts. MUSC Health psychiatrist Jeffrey Cluver, deputy chairman of the Department of Psychiatry and Behavioral Sciences, said there are medications and treatments aimed specifically at reducing suicide.
On the medication front, ketamine shows promise in quickly easing suicidal thoughts. And lithium and clozapine are time-tested options that work, Cluver said, for a significant number of people.
Cluver also cited a treatment approach called CAMS, or Collaborative Assessment and Management of Suicidality, which the U.S. Department of Veterans Affairs uses. It's highly interactive, emphasizing the patient's role in figuring out what is and is not working and the importance of honesty and empathy on the part of the mental health professional providing the treatment.
The main point Cluver wanted to get across: Get help. "If you or a loved one are having thoughts of suicide, please reach out for help."
The National Suicide Prevention Lifeline is 800-273-8255.
Short said suicides are impulsive about 80 percent of the time. "If you can catch somebody and protect them acutely, the degree of suicidality will pass. Most people I talk to in the hospital are glad they didn't succeed."
That's true for Percy Jones. His advice is simple. "It's not as bad as it may look. We kind of have a tendency to say, 'It's over.' Don't give up. That's it. Just don't give up. It'll get better."
About the Author