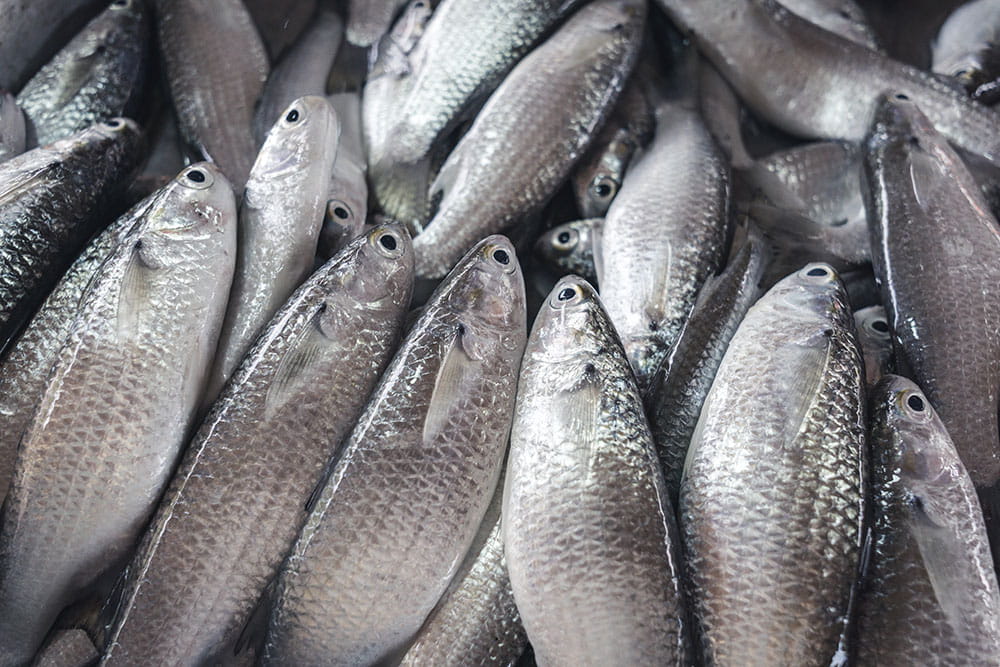 Researchers at the Medical University of South Carolina say advisories about eating local fish may be needed, especially for women of childbearing age and children, in the wake of a study that looked at persistent organic pollutants in certain species of fish in the Charleston Harbor, the Cooper River and the Ashley River.
They also say everyone who eats fish from those bodies of water, regardless of gender or age, should consider limiting how many fish caught from local inland waters they eat per month to avoid consuming too many pollutants.
John Vena serves as chairman of the Department of Public Health Sciences at MUSC and helped lead the study. "Fish is still really good for you. But the fact is, if you have high consumption from contaminated areas, you're going to increase the burden you get from these environmental chemicals."
Another MUSC expert who led the study, Patricia Fair, is a research professor in public health and a former research physiologist with the National Ocean Service. "The fact is, a lot of studies are showing even low levels of exposures, especially cumulative exposures, can have adverse outcomes. We want to limit these exposures."
The MUSC-led study tested 39 whole fish and 37 fish fillets, focusing on Atlantic croaker, southern flounder, striped mullet, red drum, spot fish and spotted seatrout. It looked at the levels of PCBs, PBDEs and OCPs.
PCB stands for polychlorinated biphenyls. They're industrial chemicals banned in the U.S. in 1979 but still present in the environment. PBDEs are polybrominated diphenyl ethers, chemicals used as flame retardants. Many OCPs are organochlorine pesticides that were used in the mid-20th century in farming and mosquito control.
Previous studies found high levels of these pollutants in dolphins in the Charleston area. Dolphins are considered a sentinel species for monitoring the health of the environment and signaling emerging public health issues.
Key findings include the following:
PCBs were the predominant contaminant in whole fish and fillets.

There were higher contaminant levels in fish from Cooper and Ashley Rivers than in the Charleston Harbor.

Mullet and spot fish were significantly higher in PCBs and pesticides than red drum.

PCBs in all fillets exceeded human health values set by the Environmental Protection Agency. Consumption advisories are warranted, Fair said.

Whole fish PCBs and PBDEs exceeded wildlife screening values, which is a concern for local dolphins.
The fish were collected by the South Carolina Department of Natural Resources through a monitoring program.
Other institutions involved in the Charleston-area study include the National Oceanic and Atmospheric Administration's Ocean Service at the National Centers for Coastal Ocean Service, the Marine Resources Research Institute at the South Carolina Department of Natural Resources and the Wadsworth Center at the New York State Department of Health.
Results appear in the journal Environmental Research. Vena said he and his colleagues want to make sure the news makes it beyond the public health community to the general public.
Fair agreed and said she hopes the study will bring attention to the need for more scrutiny and analysis of the fish species in different locations. "I think it's really important that we connect the dots between coastal and wildlife health with human health."