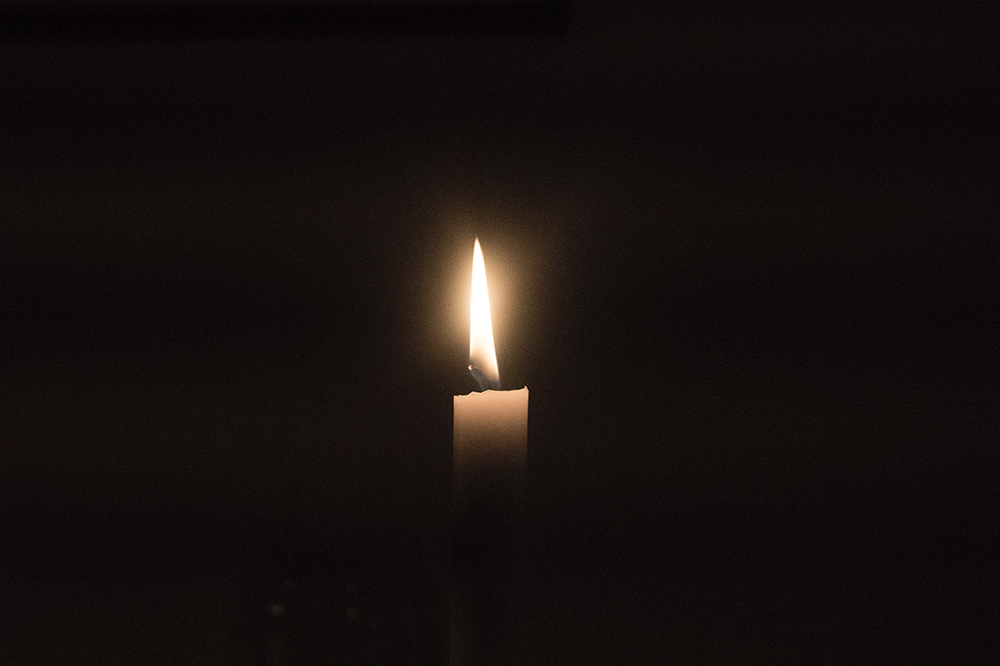 For the first 13 years after her son was murdered, Tyese "Sister" Miller kept up with her volunteerism. She worked as a volunteer arbitrator in the 9thCircuit Juvenile Arbitration Program; she did prison ministry at the county jail, just as she had the night he was killed; she even helped guide other homicide victims' families to support services. But she didn't partake of those services herself. She thought keeping busy by helping others would help her work through the grief. 
But in that 13thyear, the grief caught up with her. She was crying every day, was tired but not sleeping and stopped doing the volunteer work that meant so much to her. She would chew her fingernails down to bloody nubs, and her diabetes was out of control. 
Finally, she went to the Survivors of Homicide Support Group holiday vigil, and from there began attending the support group as well as individual counseling. Now, she tells other survivors there is no timeline for working through grief. There's certainly no time when a survivor is "over it," but survivors do have to face their emotions, she said. 
"At some point you're going to have to deal with it. Because if you don't, the way that it's going to deal with you is going to be very hard," she said.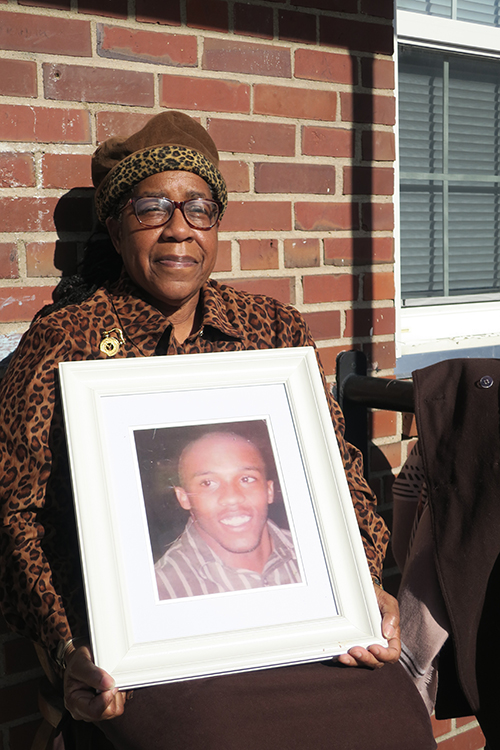 The Survivors of Homicide Support Group is a collaborative program between the National Crime Victims Research and Treatment Center within the Department of Psychiatry and Behavioral Sciences at MUSC and the Charleston County Sheriff's Office of Victims Assistance. It's a safe place, Miller said, where survivors can release their tears, vent their anger and talk about their loved ones.  
Olivia Fiallo, homicide case manager at MUSC, said the group is for adults who had a close relationship with someone who was murdered. The grieving process is different for traumatic deaths than for other types of deaths, she said, so it's important to offer specialized services for the survivors. 
The support group meets weekly and rotates locations – twice per month on the MUSC campus, once in North Charleston and once in West Ashley. Victim advocates from the sheriff's office and trained clinicians from MUSC attend every session. 
The group also has three annual events: a survivor fellowship picnic in the spring; the National Day of Remembrance for Murder Victims on Sept. 25 to honor those killed in prior years; and a candlelight vigil and service of remembrance during the holiday season. This year the service will take place on Dec. 14 at John Wesley United Methodist Church in West Ashley. 
Fiallo said the holiday vigil tends to be the biggest event of the year. 
"I send out 400 invitations. I have a running list of people who have lost loved ones to murder in the community," she said. 
The individual and group counseling, as well as medication, helped Miller immensely with her depression. She said there's still a stigma within the African-American community about accessing mental health services, but she has been fighting for people to understand that getting treatment for mental health is no different than getting treatment for diabetes or high blood pressure. 
Remembering Skippy
Billy "Skippy" Jackson, Miller's son, was 19 when he died in April 1998. He was coming home from work when two teens robbed and shot him – one was a childhood friend. The memory of driving up to the scene with all the first responders' lights flashing is seared in Miller's memory. At MUSC, the doctor told her Skippy was brain-dead. She sat with him until 2 a.m., when his heart stopped. 
After her loss, she continued her volunteer work, even visiting teens in jail. 
"I had told a lot of children in jail, when they asked me would God forgive them, because they murdered somebody, I said, 'The God I serve, that I read about in the Bible, he did forgive Moses, and he went on to write the Ten Commandments.' But now it was me. Could I change the story because it was me?" 
"At some point you're going to have to deal with it. Because if you don't, the way that it's going to deal with you is going to be very hard."

- Tyese "Sister" Miller
But the grief bubbled up in odd ways. She would find herself crying over apples at the grocery store. Skippy loved her homemade apple pies. He would devour them before his brother or sister had a chance to get a slice. After his murder, she stopped making apple pies. It was only when she went to the spring picnic for the first time that she made an apple pie again. 
"It was a process," she said. "Because when I went to get the apples, I was crying. When I was rolling the dough, I was crying. But I got through it. When I got done, and it came out of the oven, I was so happy. I said, 'I finally made your apple pie. I finally made your apple pie.'" 
One thing that helps Miller get through is the knowledge that Skippy knew she loved him. The morning of his death, she had just told him so. 
"That day I gave him a hug. I told him how much I loved him. I told him I was proud to have him as a son," she said. 
She had no idea she would never speak with him again, so that last conversation is especially dear to her. Many survivors don't get a chance to say "I love you" before their loved one dies; instead they go off to school or work not realizing their lives are about to change forever.  
Fiallo said a lot of the people who come to the support group are parents, but anyone close to a homicide victim is welcome. Some people have been coming for years, she said; others come once or twice or around the holidays. Sometimes people start coming when the perpetrator is released from prison.  
"They thought it was put behind them. They thought they forgave the person, but now, all of a sudden, the person is released from jail, and now their grieving process is going back to the beginning," she said. 
That happened to Miller, too. One day, she got a notice in the mail that the prison was about to release the killer. He was under instructions to turn around and walk away if they were to bump into each other, but that was cold comfort, she said. And because she's active in the community and frequently gives interviews about her experience, she wondered if he would target her.  
"I had to look at his picture to know what he looks like, in case I bump into him. Oh, that was hard. I cried and cried and cried. I stayed in my bed. I was so depressed that whole two or three weeks. I was a nervous wreck. I didn't want to go anywhere," Miller said.  
But the support group came through for her. The support group members are like a second family, she said. When Miller learned the prison would release the perpetrator, she called another support group member, and that survivor cried with her.  
Full Circle
Miller inextricably links her family's story to MUSC. It's where Skippy was born, and where he died. It's where he got help for his ADHD and where Miller sought counseling and group therapy after his murder. Now, 20 years after his death, and after 25 years of volunteerism throughout the state, she said she's ready to give back to MUSC. 
A chaplain sat with her that awful night. Now, she said, she intends to volunteer with the chaplaincy program. She considers her work a celebration of her son. 
Homicide Survivors Support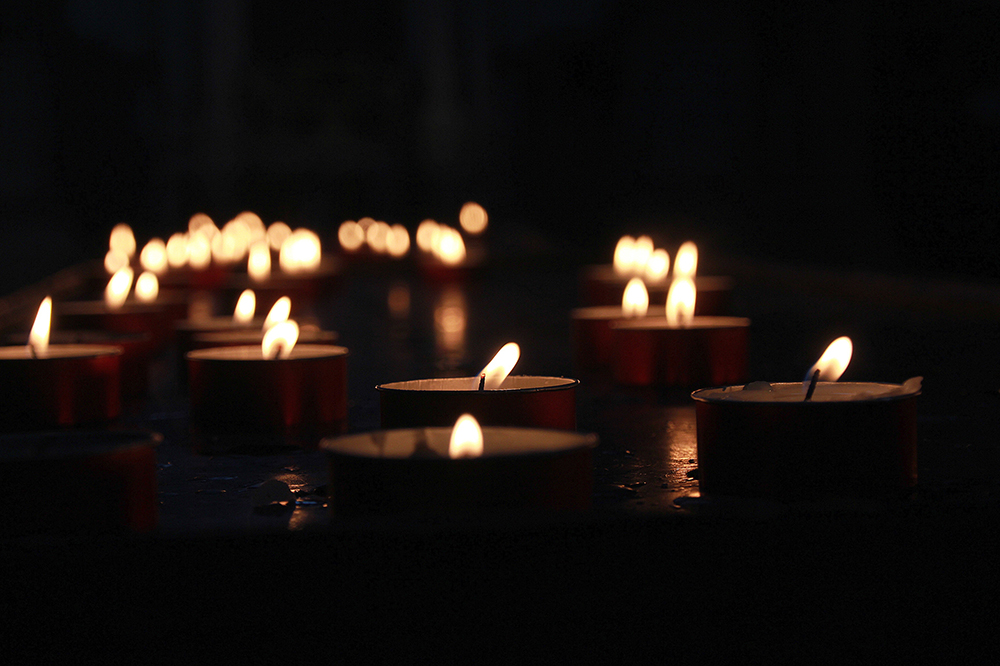 The Survivors of Homicide Support Group will hold its 19th Annual Candlelight Vigil and Service of Remembrance at 6:30 p.m. Dec. 14 at the John Wesley United Methodist Church in West Ashley. Transportation may be available. Call Easter LaRoche at 843-745-2250 or Olivia Fiallo at 843-792-6123 by Dec. 12 for information. For more information about the support group or case management support, contact Fiallo at 843-792-6123. The support group and other specialized services for survivors of homicide are funded in part through a Victims of Crime Act grant by the SC Attorney General's Office.