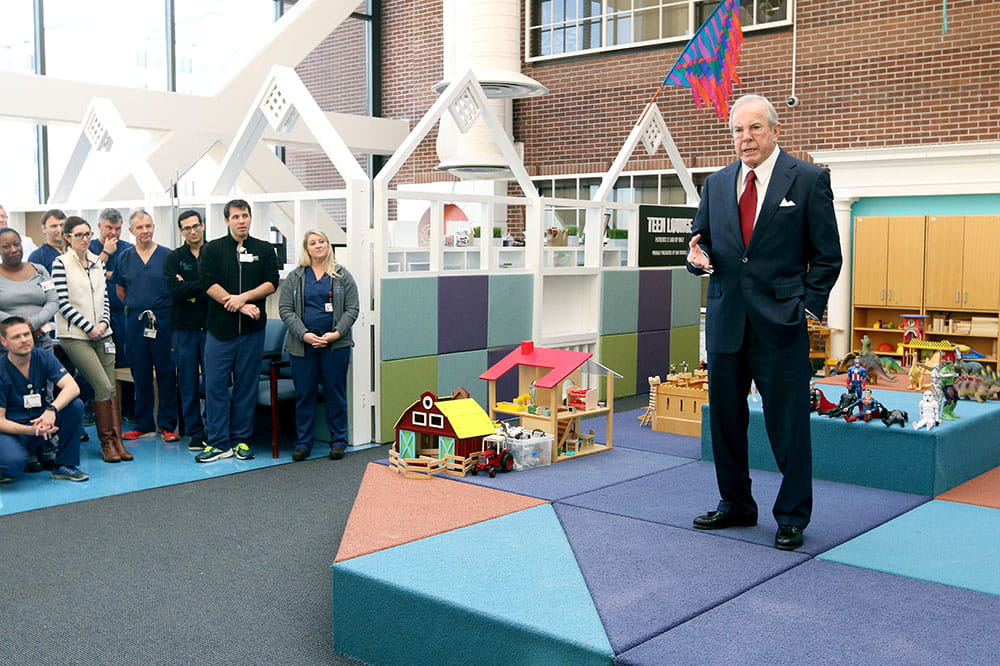 Gene Reed Jr. is used to seeing his name in lights. The octogenarian auto dealer is famous in the Lowcountry for appearing in ads that used to roll across the TV airwaves. Now, he's getting ready to see his name on a different kind of vehicle: the heart program that will save and improve kids' lives in the MUSC Shawn Jenkins Children's Hospital.
"If they don't do it on a neon sign, I'll be disappointed," Reed joked after a ceremony celebrating his $5 million donation to the pediatric cardiac program.
But he knows his gift will have a serious impact on the lives of children across South Carolina and beyond. The heart program in the new hospital that opens this fall will include:
New technology and surgical options.
Advanced heart failure treatment.
Heart transplants.
A neurodevelopment program.
Palliative care, pain management and psychological services.
Eric Graham, M.D., chief of pediatric cardiology at MUSC Children's Health, thanked Reed at today's ceremony. "The bounty that you share will heal hearts not yet beating."
Pediatric heart surgeon Scott Bradley, M.D., laid out the numbers showing how essential Reed's gift will be. "Every year, we go to the operating room at least 400 times. We go to the cardiac catheterization lab more than 600 times. We go to the echocardiography lab more than 10,000 times to do our work."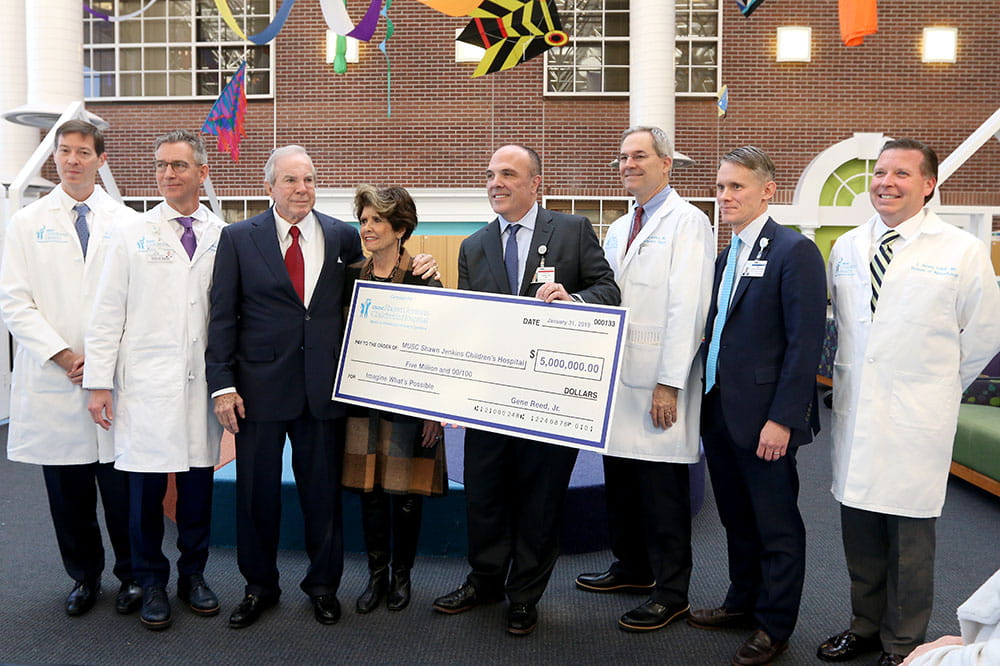 Reed's generosity will also allow a program already ranked among the nation's best by U.S. News & World Report to continue to grow. "This gift is not only incredibly generous but very timely," Bradley said.
"As we move into the new hospital, our pediatric cardiac program faces both opportunities and some challenges. There is no doubt in my mind that this significant gift will support our program through this time and enable us to build an even stronger program in the years to come."
Reed joins other well-known South Carolina philanthropists in supporting the new hospital, including former Benefitfocus CEO Shawn Jenkins, the Tourville family of Orangeburg and musician Darius Rucker and his wife Beth.
Reed, already known for his philanthropic involvement in children's organizations including Camp Boggy Creek, Darkness to Light and the Boys & Girls Club, encouraged others to consider ways that they can get involved in improving children's lives. "I think all of us can help, whether it's ten dollars or ten thousand dollars."
Suggest a Story
Have an idea for MUSC Catalyst News? Contact our editorial team and let us know.
About the Author