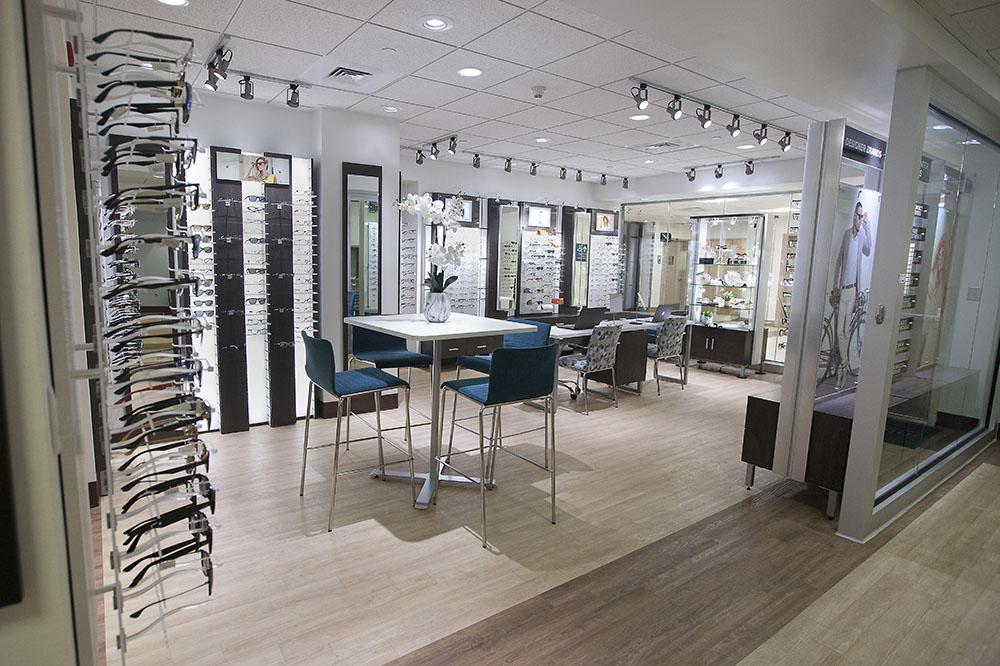 It's clear to see why everyone is so happy about the new MUSC Health Vision Center at the MUSC Health Storm Eye Institute that opened Jan. 22.
Rows upon rows of designer frames adorn the shelves, chic decor invites you to sit down and get comfortable and a brand-new glass facade beckons passersby to stop in for a look. And the best part? MUSC employees can now use their vision insurance there.
For years, MUSC has offered its employees vision insurance through vision care benefits company EyeMed. However, two of the prerequisites EyeMed has for being a provider are a minimum number of optometrists on staff and the presence of an optical center, which left MUSC employees looking for care elsewhere.
"To call it ironic that we couldn't take our own employees' vision insurance is beyond an understatement," said SEI Chairman Andrew Eiseman, M.D. "Changing that was a top priority."
Eiseman recognized the importance of taking care of the MUSC family, so in an effort to meet EyeMed's requirements, he focused on hiring several optometrists to complement the full staff of expert ophthalmologists.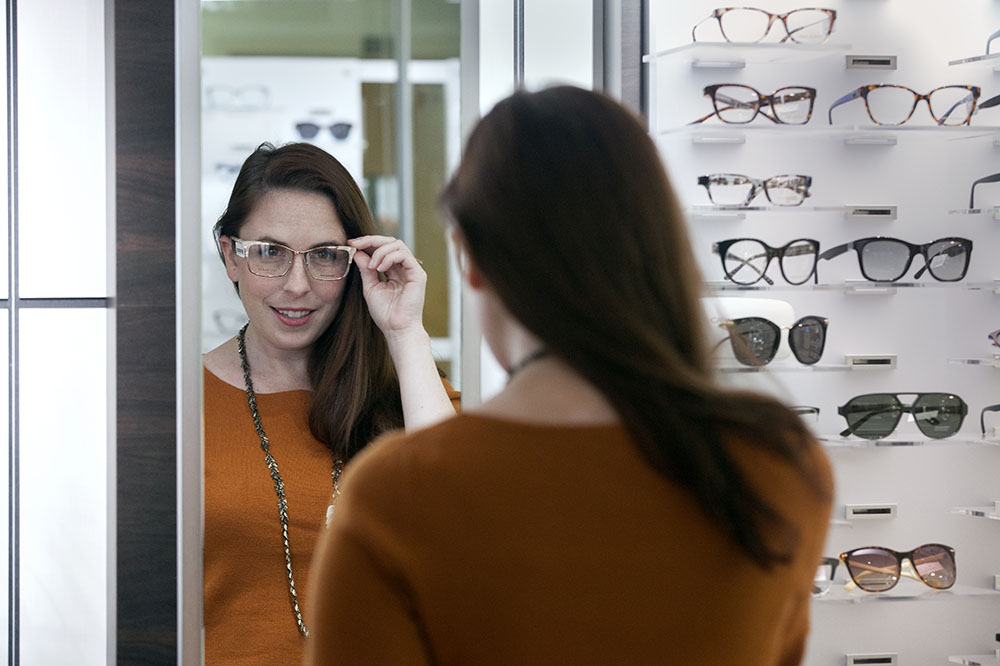 Once the new staff was in place, he had to find space for an optical shop. Easier said than done on a campus where real estate is about as hard to come by as it is in midtown Manhattan. So he got creative. By knocking the walls down of existing office space just off the waiting room and making that the new waiting room, SEI had the perfect footprint for a state-of-the-art optical shop.
"We'd been wanting this to happen for a long time," Eiseman said.
His colleague Edward Wilson, M.D., professor of ophthalmology and pediatrics, echoed his excitement. "The lobby there by the elevator was a bit dark and confining, but opening it up with the glass storefront, the space has been completely transformed. It's spectacular."
Oddly enough, this isn't the first time an optical shop has existed in the SEI. In fact, according to Wilson, in the late 1970s, an optical shop existed in the SEI but didn't turn much profit due to pricing and the fact that, as Wilson joked, "most people couldn't even find the place." It closed less than a decade later.
Finally, the timing was right for a new vision. "We love our existing patients, but we wanted a place where we could provide better care to our own employees as well," said Eiseman. "And let's face it, who better to provide you with your contacts than the person who checks your eyes?"
The MUSC Health Vision Center is open weekdays, 8 a.m. to 5 p.m., and is open to the public. It carries top brands such as Tory Burch, Ray Ban and Ted Baker and offers contact lenses, custom progressive lenses, children's eyewear, free adjustments, product education and eyewear protection plans. Outside prescriptions are accepted.
To make an appointment to see an optometrist, call 843-792-2020.
Suggest a Story
Have an idea for MUSC Catalyst News? Contact our editorial team and let us know.
About the Author