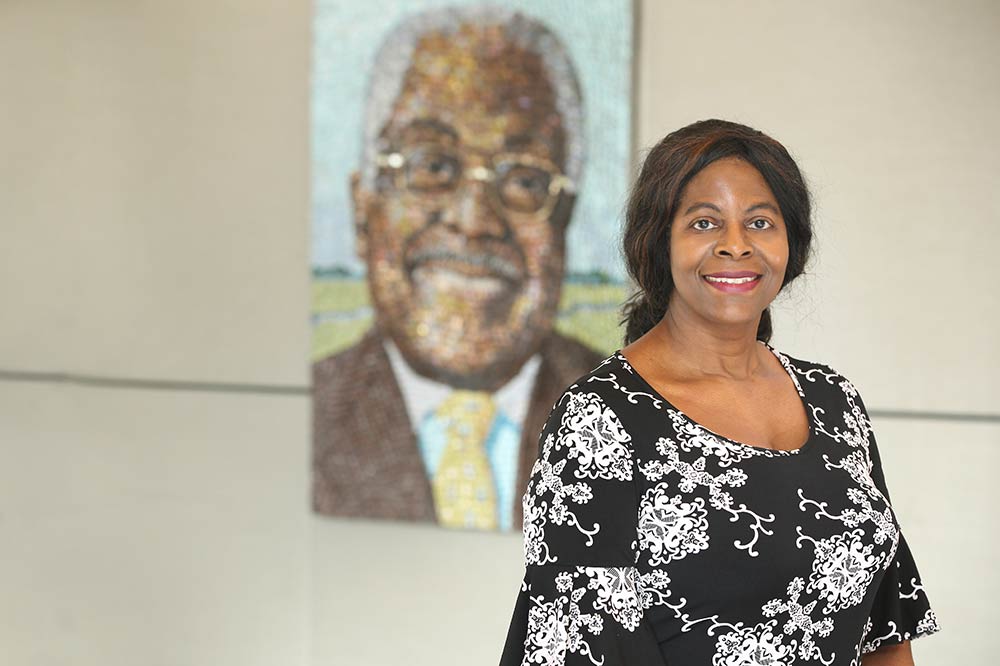 Short radio spots on stations popular with black audiences effectively delivered culturally competent health information about chronic diseases to black men, report investigators at Hollings Cancer Center at the Medical University of South Carolina (MUSC). Their findings were published online by the Journal of the National Medical Association.
"Closing the Gap in Health Care" is a radio series that is intended to provide critical health messaging to blacks in the coastal South Carolina region. A respected black physician in the area delivers the programming. The study found that the series reached and was well received by its intended audience. It also exemplified the 11 principles of effective health communication set forth by Healthy People 2010. At more than a dozen focus groups across the show's broadcast area, black adults confirmed that the information provided by the show was reliable, relatable and actionable.
"At the focus groups, people were quoting the broadcasts – they could almost say them word for word," says Marvella Ford, Ph.D., associate director of population sciences and cancer disparities at MUSC Hollings Cancer Center. "They were paying attention and liked them a lot." Ford is also SmartState Endowed Chair in Cancer Disparities at South Carolina State University.
Reaching the black population, and black men in particular, with relevant health messaging is a critical need. Although progress has been made in decreasing the mortality gap between black and white Americans, much remains to be done.
More blacks than whites have chronic diseases such as high blood pressure, diabetes and stroke. They also develop these diseases a decade earlier than whites, according to a May 2017 CDC report. Between the ages of 18 and 64, black Americans are 40 to 45 percent more likely to die than whites of the same age. Those aged 35 to 49 years are at particular risk: they are 50 percent more likely than white Americans to die from high blood pressure, 66 percent more likely to die from diabetes and 100 percent more likely to die from stroke.
Black men have the lowest life expectancy of any racial group (3.7 years lower than whites). Men of all races are 24 percent less likely to visit a physician but 32 percent more likely to be hospitalized, and the case is even worse for black men, who are far less likely than white men to seek routine medical care, including preventative care. However, the good news is that black men who have a black doctor have been found to receive more effective care, perhaps due to higher levels of trust and better communication with physicians of the same race.
Ford's study evaluated whether the radio series incorporated the 11 principles of effective health communication. These include accuracy, availability, balance, consistency, cultural competence, evidence base, reach, reliability, repetition, timeliness and understandability.
In short, health communication is effective when it is free of errors, based on strong and up-to-date evidence and delivered frequently and in a format that is relevant to and understandable by the intended audience.
Focus group members clearly trusted the health information they were being given, in part because of the high credibility of the physician delivering the program. They also had no trouble accessing it, often listening to it at work or while driving. The program played at different times each day and on a variety of stations popular with the black audience. Focus group members also appreciated that the series focused on diseases that hit blacks hardest, such as diabetes, heart disease and cancer, and that they were "in plain English."
Even better news was that some had taken action on what they had heard. For example, a number of focus group members said that hearing the series regularly reminded them to get checkups and screenings. Others made changes to lifestyle and talked to family members about doing the same. Also, some thought that black men might be more likely to see a doctor for symptoms once they had heard them discussed by a respected black physician on the radio.
Focus group members also had ideas on how to extend the reach of the series. They thought that it was already particularly effective at reaching older blacks, many of whom will have developed chronic disease. Because chronic disease strikes blacks early, however, they thought it was also important to take extra steps to reach a younger audience. To do so, they suggested emphasizing content about prevention and lifestyle change. They also suggested using social media, text messaging/alerts, and radio and TV programming on stations appealing to black youth. In response to this feedback, Closing the Gap in Health Care is piloting short TV spots.
What does Ford think that these focus group findings could mean for others trying to use the media to reach black audiences, particularly black men, with key health messaging?
"If media broadcasts incorporate the 11 principles of effective health communication, they can be a powerful tool to reach medically underserved populations with evidence-based health information in a culturally appropriate format," says Ford.
About the Author