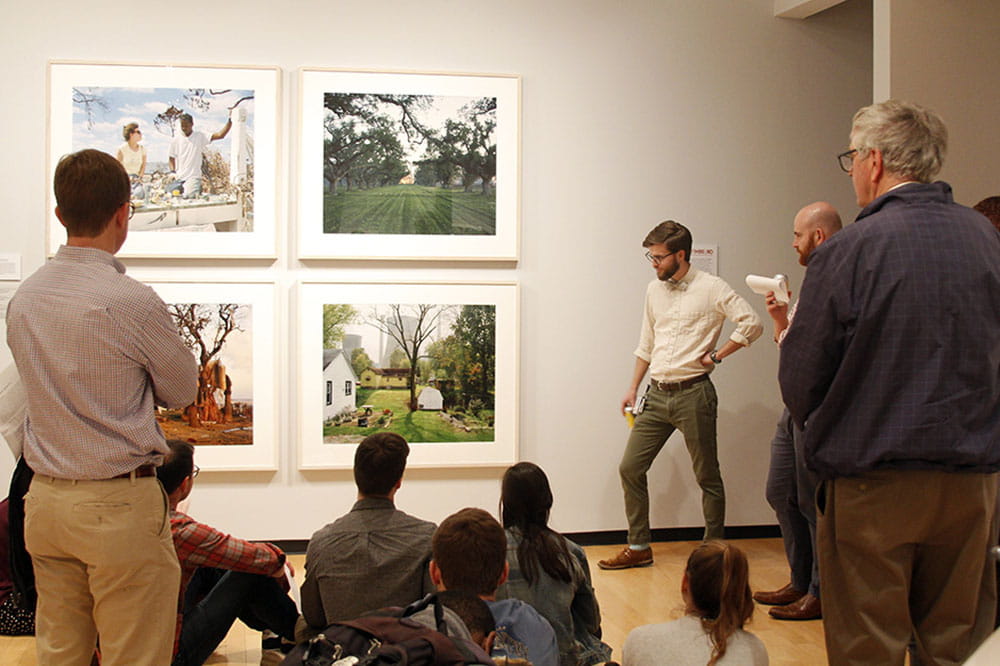 A couple dozen people look at a photograph of seven women sitting at a table. Some see the women as tired. Some see them as apathetic. Some think that they're offended their picture is being taken. Some look at a woman with her arms crossed and the hood of her sweatshirt up and think it must be cold, but others see her posture as mentally closed off. (See the photo lower in this story.)
The differing responses are the point of the exercise. A group of MUSC College of Medicine students, residents and faculty members, as well as community members who are part of the Charleston Clemente Course at Trident Technical College, have gathered at the College of Charleston's Halsey Institute of Contemporary Art to talk about an art exhibit. They all bring their own personal experiences, their own histories, their own biases.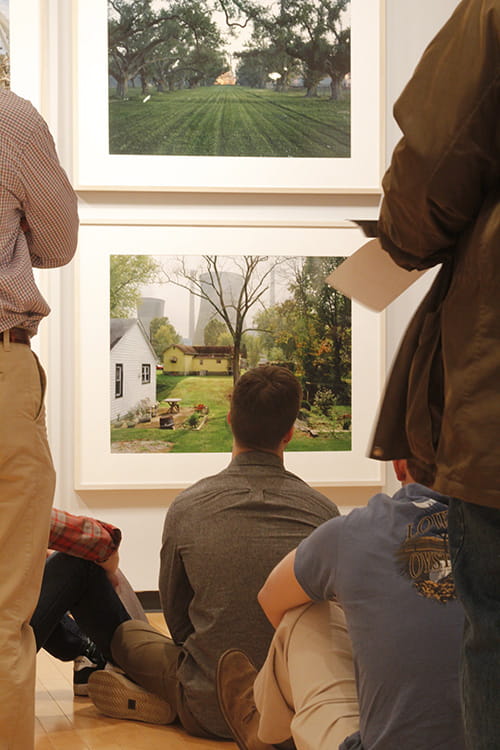 They're taking part in MUSC's Clinician's Eye. Organized by College of Medicine students and faculty members through the Paul B. Underwood Jr. Chapter of the Gold Humanism Honor Society, the program aims to help doctors and doctors-in-training learn to adapt their perspectives to their patients' point of view. 
"We thought it would be a unique way to bring all three of those groups – students, residents and attendings – together in a nonthreatening environment to help them de-stress and think a little bit differently," said Ryan Kane, one of the organizers. 
The Clemente program teaches college-level humanities to people living in economic distress, and the participants bring yet another perspective to the art discussions. One woman looks at a photo of a small house and neatly tended yard in the shadow of a coal plant and says it makes her angry: You can tell that these people always get the short end of the stick. 
Kane is a fourth-year medical student who plans to go into internal medicine. He spent last year earning his Master of Public Health at the Harvard T.H. Chan School of Public Health, part of one of the universities that helped pioneer the idea of using art to teach medical professionals. Kane was looking for creative ways to get people involved off of MUSC's campus, as well as to fight stress and burnout, and decided to try to bring a slice of the Harvard program here. The honor society is using Harvard's Visual Thinking Strategies framework to lead conversations about the photos. 
 After about 15 minutes of conversation about each photo, Mark Long takes over. Long is a co-curator of an exhibit at the Halsey that just wrapped up, "Southbound: Photographs of and about the New South," and a professor of political science at the College of Charleston. He tells the group a little about the photographer and any information the photographer shared about the picture.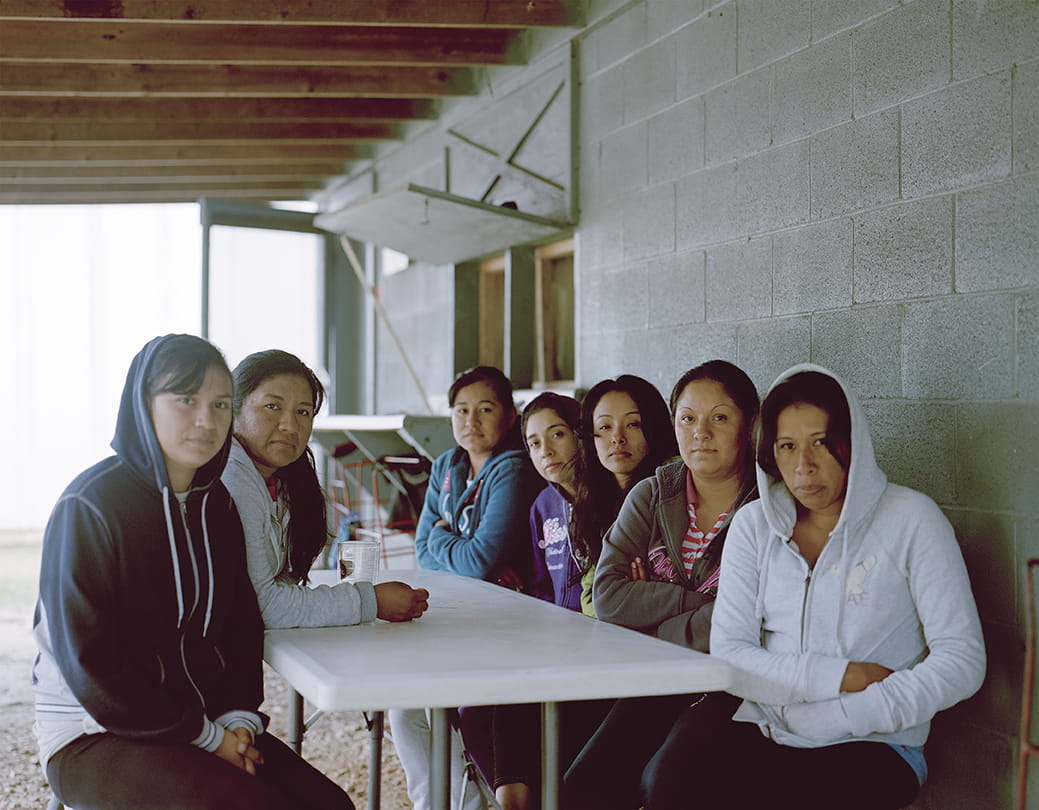 College of Medicine students Marissa Bass and Spencer Staub said they appreciated the program. Each had already been to the exhibit during another event, but they said they got a lot more out of it with the guided discussions and noticed things they hadn't before. It was a good reminder that you can't tell who someone is just by looking at them, Bass said. 
Kane said he's found the activity useful in seeing through a different lens how patients experience their own lives and how the way they eat, live, play and pray affects their health. 
The College of Health Professions offers a similar interprofessional course with the Gibbes Museum of Art, spearheaded by Cynthia Dodds, Ph.D., but Kane said his group wanted to specifically target medical students and doctors, particularly in light of the humanities component that will be added to the new FLEX curriculum. 
The MUSC Office of Humanities awarded the group a small Scholars of Humanities and Arts Research and Education grant to help implement the Clinician's Eye. Director Lisa Kerr, Ph.D., said Kane was in the first cohort of SHARE recipients and one of only two students to receive the grant. The grant is for programs that will help to improve critical thinking, analysis, observation, reflection and communication through the arts and humanities.
She said that Kane's work measuring participants' health beliefs before and after the program can add to an exciting body of research about using visual art to improve clinical skills.  
Suggest a Story
Have an idea for MUSC Catalyst News? Contact our editorial team and let us know.
Happening on Facebook
Latest Tweets
Tweets by MUSCatalystNews