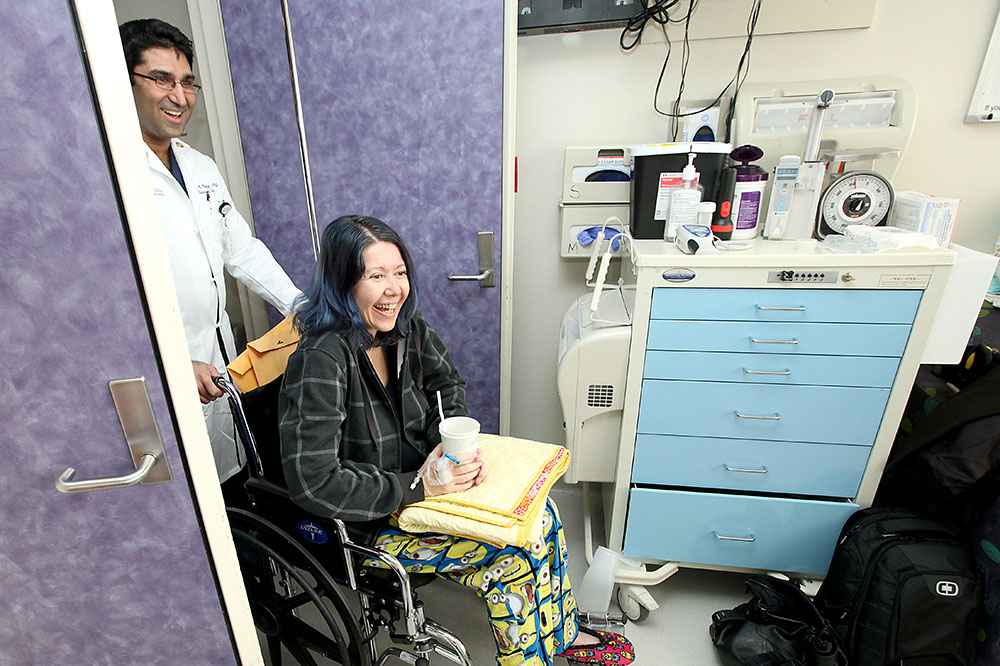 When Satish Nadig heard about President Donald Trump's executive order on kidney health, he was stunned. In a great way.
"People have been working on this for years," the MUSC Health transplant surgeon says. "This is really a step in the right direction."
The order calls for concrete, and in some cases, quick changes involving the treatment of chronic kidney disease. The condition affects a whopping 37 million Americans.
Nadig, who has done hundreds of kidney transplants, sees up close the problems some patients face. There are a lot more people needing new kidneys than there are people donating them. "There's about 120,000 on the waiting list and only about 7,000 donors."
And too many people stay on dialysis without trying to get new kidneys, in Nadig's view. "We know that for someone to have a better quality of life and a longer life, transplant is better than dialysis. But there's been no financial incentive for dialysis centers to refer patients to get transplants early on."
He's also dismayed by the number of kidneys that never make it to the people who need them. "About 40% of kidneys don't get used."
President Donald Trump's executive order to advance American kidney health aims to change all of that. It calls for federal agencies to focus on:
Educating people about kidney disease and supporting programs that promote awareness.

Examining and improving the way kidney care service providers are paid, based on costs and quality outcomes.
Preventing and delaying kidney failure by broadening the range of care and Medicare payment options.
Creating incentives for doctors to treat people on Medicaid who have kidney disease but aren't on dialysis yet.
Offering financial incentives to get people on Medicaid to opt for dialysis at home instead of in clinics.
Pushing for breakthroughs in artificial kidney research.
Revising rules for organ procurement organizations to push them to get all usable kidneys from deceased donors to people who need them.
Making it financially easier to donate kidneys by covering more of donors' costs.
The president has had good reasons to focus on kidney disease. His secretary of health and human services, Alex Azar, prioritized it – because Azar's father had a kidney transplant. And last year, the president's wife, Melania Trump, had a medical procedure for a noncancerous kidney condition.
Nadig says the order has the potential to help millions of everyday Americans. "It's a win-win for patients. It highlights the importance of transplantation and how transplantation changes people's lives overnight."
About the Author