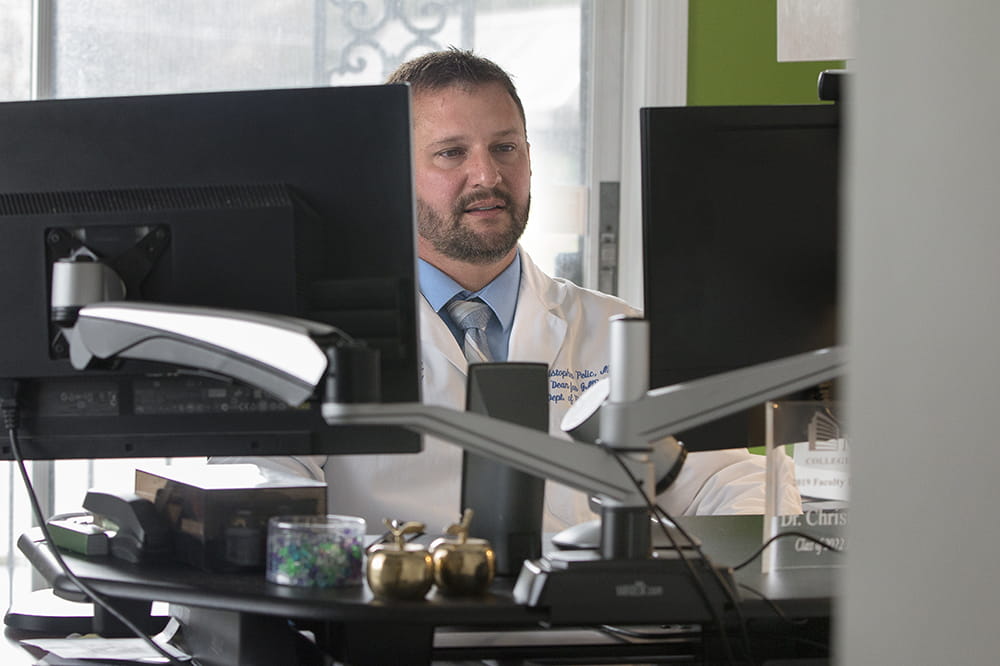 U.S. college students' mental health has been steadily worsening over the past decade, surveys show. Colleges have strained to keep up with the demand for mental health services, and that includes Clemson University.
"We've more than doubled our staffing in the past five years in response to increasing demand," said George Clay, DHA, executive director of Student Health Services at Clemson.

Now, a new partnership is bringing MUSC Health psychiatrists to Clemson students via telehealth.

Chris Pelic, M.D., a professor in the Department of Psychiatry and Behavioral Sciences at MUSC and medical director of Psychiatry TeleHealth, said that since August, MUSC psychiatrists have been providing 20 hours per week of psychiatric care to Clemson students.

He's been delighted with the reception.

"I've even had a few patients that have come in because they heard from other people that it was such a good service. It's already getting busy quickly," he said.

Clemson has over a dozen psychologists and counselors on staff but only one psychiatrist – and she is inundated, Pelic said. Clay noted that the increasing demand for services has been not only because of more students seeking help but also because of the increased complexity of needs, such as medication management.

This partnership seeks to augment, not replace, the services that Clemson offers in person, said James McElligott, M.D., medical director of the Center for Telehealth at MUSC Health.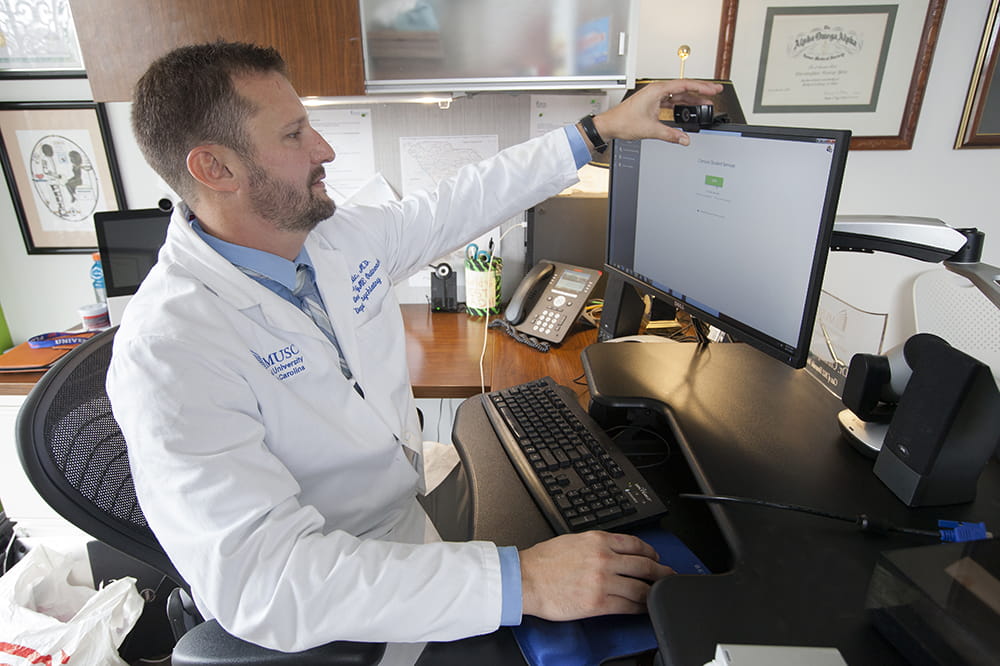 Staffing for mental health services is already difficult, McElligott said. Rural areas suffer from a physician shortage. Put those two things together, and colleges outside metropolitan areas can have a particularly hard time providing the mental health services that students need. With how well the Clemson partnership has taken off, McElligott and Pelic can envision the service expanding to other South Carolina colleges.

"Our goal is ultimately to expand, based on our capacity, to other colleges and universities that really need resources, especially some that are in areas that have a harder time recruiting psychiatrists," Pelic said.

Pelic noted that it took several months to iron out the logistics so that care would be seamless from day one.

Scheduling appointments where the patient is at one site and the doctor is at another "turns out to be a workflow nightmare," McElligott said. It takes resources from both universities in terms of schedulers, staff, doctors and the electronic record.

"When you come in to a clinic here on campus, you take for granted that those resources all come together because you're like 10 feet from each other. You just say, 'Hey, can you grab that?' 'Can I do this?' 'Are you ready?'" McElligott said. But when the two main parties are at a distance, all those little questions – who calls who, is everyone ready, is someone running late – require more organization.

Clay said this is Clemson's first foray into telehealth, and he's been pleased with the partnership.

"We were really delighted with the MUSC team and how they took the time to understand us as a health center," Clay said.

In that same vein, Pelic said Clemson's staff has been welcoming. He feels like part of the Clemson team, even though he's four hours away.

Pelic said Clemson students have sought out services for everything from grief counseling after an unexpected death to help with bipolar disorder. By far the most common issues, however, are anxiety and depression.

Pelic hopes that eventually the service can connect with students in their dorm rooms or apartments. For now, they need to go to Redfern Health Center on campus for their appointments.

College students are a particularly rewarding population to work with, he said. They tend to be highly intelligent and motivated to get treatment and get better. What happens in their college years will carry forward throughout their lives, he said.

"It can really set the tone if people aren't doing well in the college years, and we're helping to maybe change the trajectory for some students," Pelic said.
Suggest a Story
Have an idea for MUSC Catalyst News? Contact our editorial team and let us know.