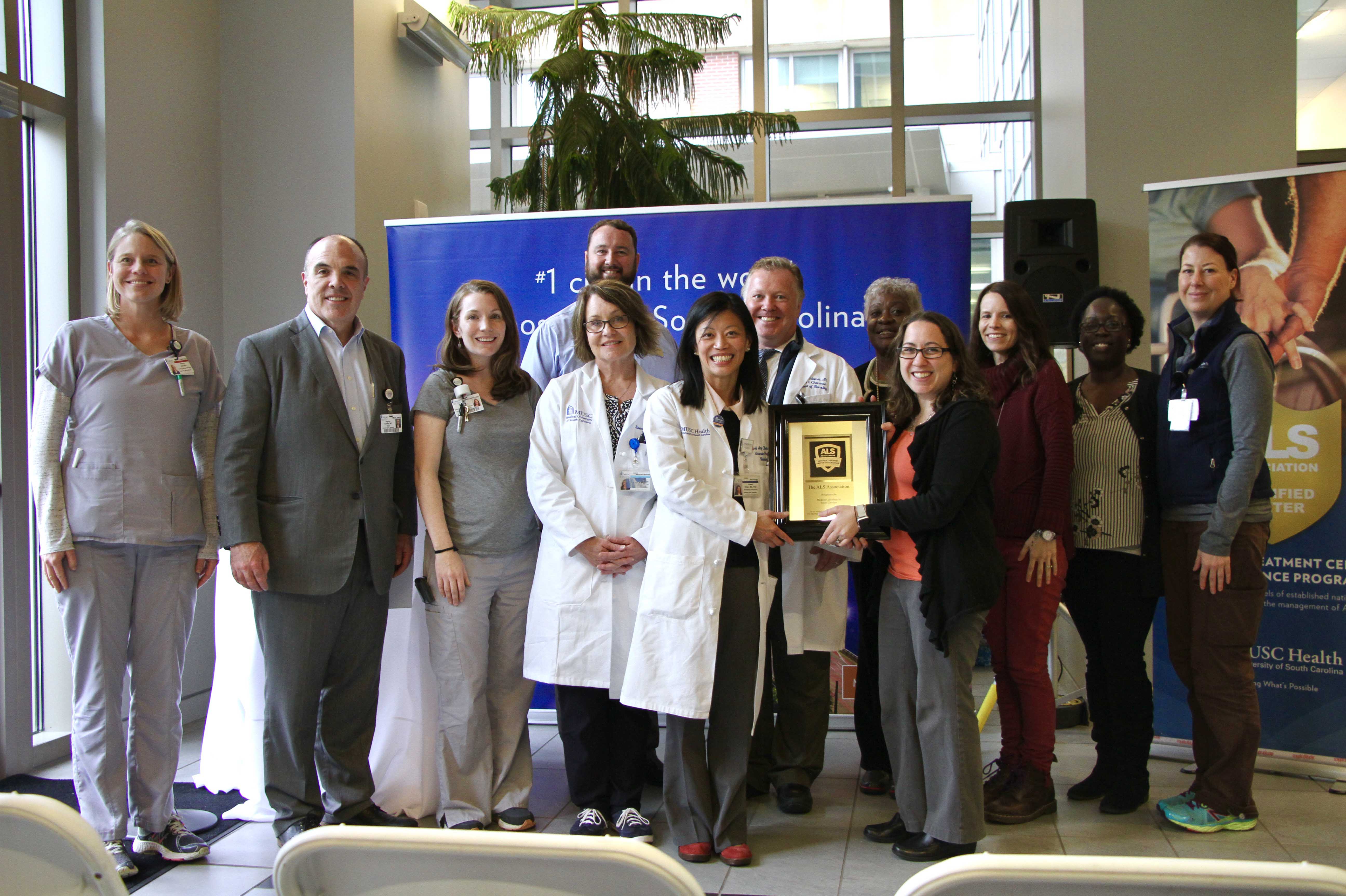 The ALS Association (ALSA) recently recognized MUSC Health as a Certified Treatment Center of Excellence Program, confirming it meets the highest levels of established national standards of care in the management of Amyotrophic Lateral Sclerosis (ALS).
ALS – or Lou Gehrig's disease, as it's commonly referred to – affects one's ability to walk, talk, swallow, hold items and breathe. It occurs when nerve cells in the spinal cord and brain progressively deteriorate. Every day, 15 new cases of ALS are diagnosed. Currently, there is no cure for the disease.
With this designation, MUSC becomes the only program of its kind in the state and one of only 70 in the country. 
"This means South Carolinians with ALS can stay in the state and get the highest quality of care possible as well as participate in groundbreaking ALS research," MUSC Health CEO Patrick Cawley said of the designation. "This is a big deal, and everybody involved worked very hard to make it happen."
MUSC received the news on Nov. 14, and the following day, MUSC and ALSA made the special announcement during a celebratory event at the Drug Discovery Building. Representatives from both organizations shared their sentiments, as did ALS patient Ron Faretra, who was diagnosed with the disease in June of 2017.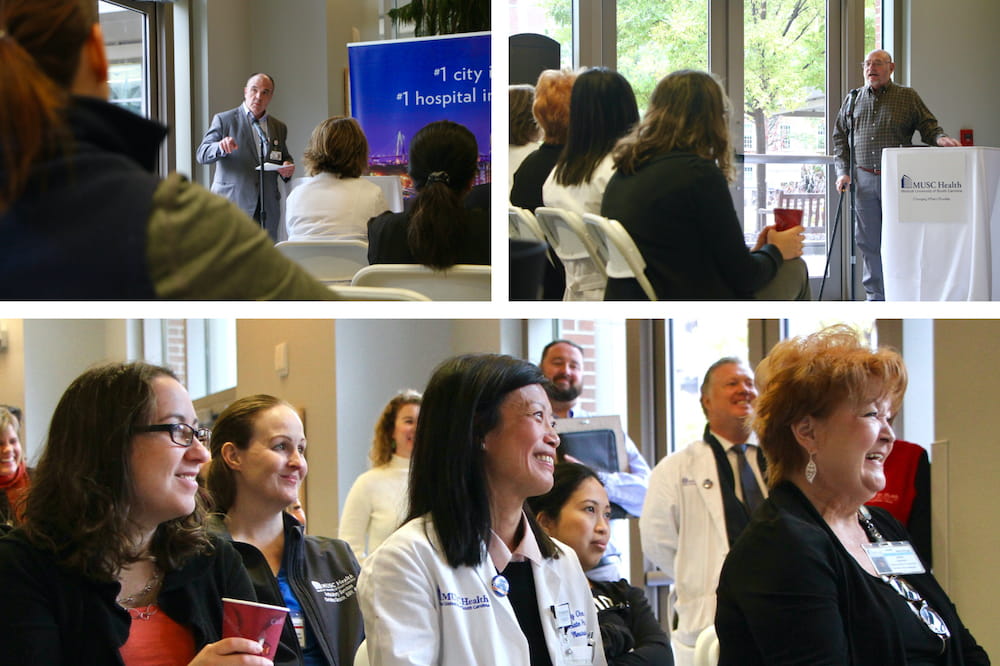 "I've spent time in three incredible clinics since being diagnosed, and MUSC is by far the finest of all of them, and I mean that from my heart," Faretra told the audience.
"All of us who work in medicine – we get into it for different reasons – but ultimately, we want to make a difference," said Jonathan Edwards, M.D., chairman of MUSC's Department of Neurology. "So that's why these credentials matter. To do this, you have to commit to the highest possible standard in all facets, and everyone on the team has to commit to one another. I'm very proud of all the work we've done to be at this point." 
I-Hweii Amy Chen, M.D., Ph.D., director of the Neuromuscular Division and director of the MDA/ALS clinic, expressed her gratitude to those who matter most in the battle against ALS. 
"At the core of this is our patients," she said. "They have allowed us the privilege to walk this journey alongside them. And thanks to their strength and inspiration, we find ourselves here today." 
As a Certified Treatment Center of Excellence Program, MUSC Health's multidisciplinary team works to slow the disease progression by using evidence-based guidelines and practices to help manage symptoms through a variety of services, including physical, occupational, speech and nutritional therapies.