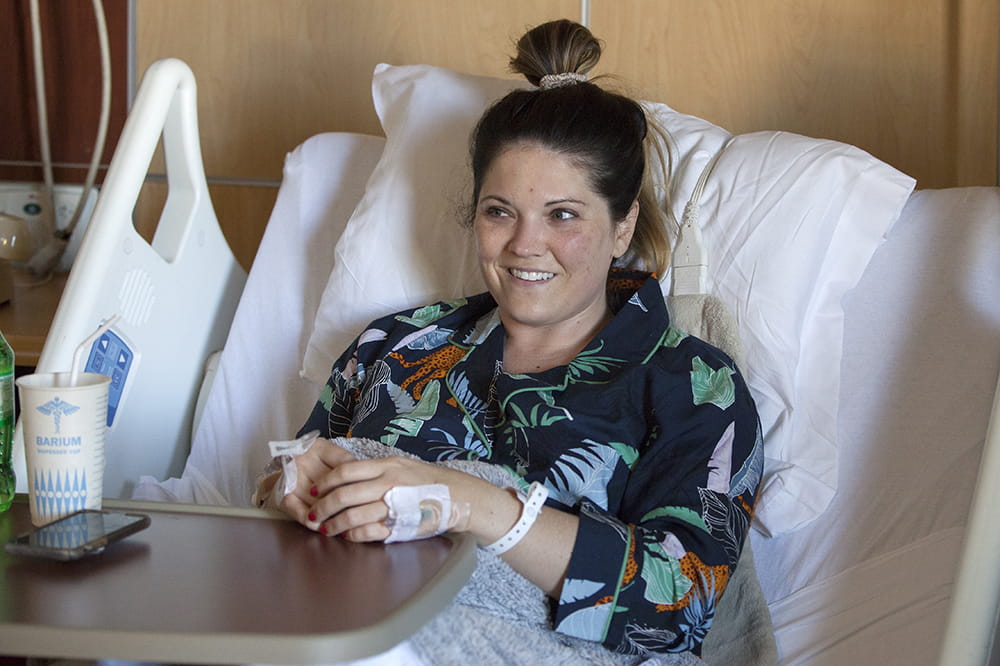 When Laura Hoover saw a Facebook plea seeking a kidney donor for a friend's mother-in-law, she immediately knew she would donate. 
What she didn't realize then was that her snap decision would open up a world of possibilities for thousands of potential donors and the innumerable transplant recipients, family members and friends who could benefit from living donations.

That's because her decision has led to a change in policy for MUSC Health and MUSC-P employees who wish to donate. The all-but-signed new policy aligns MUSC Health and MUSC-P with state employee policy and grants employees 30 days of paid leave to recover after donating an organ. The previous policy allotted only five days of paid leave.

Hoover, an endoscopy nurse in MUSC's Digestive Disease Center, was granted an exemption to current policy so her surgery could proceed. Although she wasn't a match for her friend's mother-in-law, she was able to participate in a kidney transplant chain involving 10 hospitals that led to the mother-in-law getting a kidney. Hoover's kidney went to a 12-year-old in Tampa, Florida.

Earlier this month, as Hoover sat in her hospital bed in University Hospital, she remembered her shock upon learning about the previous policy. She had already told her husband and her mother – also a living donor – that she intended to donate and was checking in with Human Resources when she learned she was eligible for only five days of paid leave.

But state employees get 30 days of paid leave, she said. And therein lies the rub: Not everyone who works at MUSC is a state employee. MUSC actually consists of three entities – the university, the Medical University Hospital Authority and MUSC Physicians – and only university employees are state employees.

Undeterred, Hoover fired off an email to hospital leadership. Within 24 hours, MUSC Health Chief People Officer Darrick Paul responded.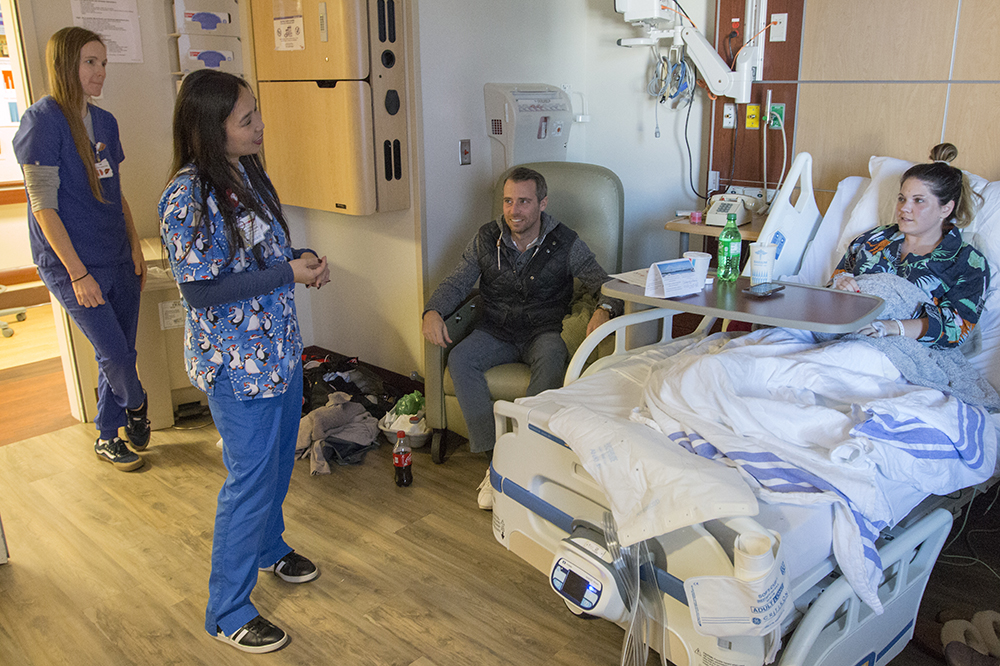 Organizations as large as MUSC sometimes have obsolete policies still on the books, Paul said. This is one example that would still be there if it weren't for Hoover speaking up.

"The moral of it is: If you think there's something we need to adopt to be more contemporary, particularly in the line of business we're in and the services we provide, raise your voice. Hopefully this is an example that if you raise your voice, we can change what's possible," Paul said.
Patrick J. Cawley, M.D., CEO of MUSC Health, said senior leaders immediately began the necessary work to update the policy, adding that Hoover exemplifies the expectation that employees of all levels lead and innovate.

Paul believes that MUSC should show how strongly it believes in living donations through its employee leave policy, which will now be available to all 17,000 employees, no matter which entity they work for.

Although the policy on its own probably isn't enough to induce someone to donate, it at least shouldn't be a hindrance to donation, he said.

Hoover is happy to see the change in policy.

"I'm somebody who doesn't give up. If something's not right, I don't say, 'OK, fine, that's the way it is.'" Hoover said. "So I'm happy because I think other people may have given up and said, 'Oh, well, then I won't donate.'"

As for herself, she said she never hesitated once she saw that initial Facebook post.

"I just thought, if that were my mom and she needed a kidney, I would just be devastated."

She's elated for her friend's mother-in-law, who got her new kidney and is doing great.
Happening on Facebook
Latest Tweets
Tweets by MUSCatalystNews
Suggest a Story
Have an idea for MUSC Catalyst News? Contact our editorial team and let us know.