A surgeon from China who's currently a visiting scholar at the Medical University of South Carolina is raising money for colleagues dealing with a respiratory virus in Wuhan, the center of an outbreak. The World Health Organization calls the infectious illness novel coronavirus, or 2019-nCoV.
Changhai Li is a liver surgeon from Tongji Hospital in Wuhan, in Charleston for a research project. He's in touch with colleagues back in Wuhan and plans to return there this summer.
As a friend translated for him, Li described his emotions. "I feel sad about the way things are unfolding over there. My colleagues are working on ground zero. And I feel for them. My thoughts go to them and I want to do whatever I can to help them in a meaningful way."
Media reports have noted that hospitals have been running low on supplies as they take care of more and more patients suffering from the coronavirus. So Li started a fundraiser on the website Go Fund Me with a goal of $10,000 to buy protective masks, gowns and goggles for his hospital.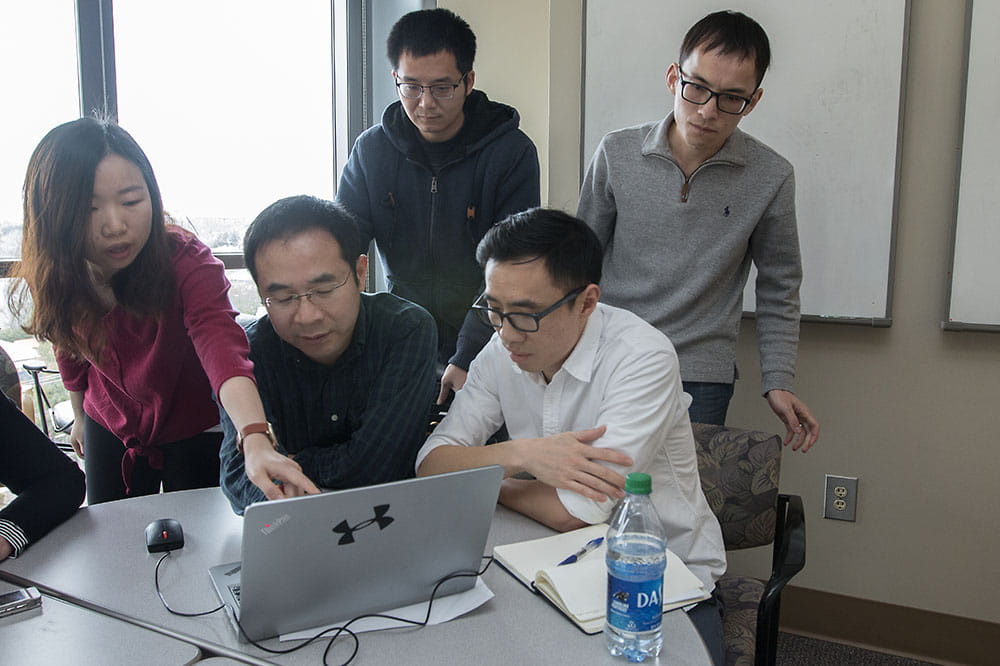 During an interview on the MUSC campus, surrounded by fellow scholars Ying Chao, Peng Chen, Zhenxiao Tu, Xuan Wang and Chaowen Zheng, Li noted that they'd raised almost half that amount in just four days, thanks to the Charleston Chinese community, colleagues at MUSC and beyond. The group hopes to quickly reach Li's goal so they can buy supplies locally and ship them to China next week.
Chao, the M.D./Ph.D. student translating for Li, said those supplies are in high demand. "The materials they're trying to get right now have been very short of supply in both China and the U.S. In some places, the price has been raised to four times the normal price."
As of January 30, 2020, the coronavirus has killed about 200 people in China. There are almost 9,800 confirmed cases there. To put that in perspective, more than 1.3 billion people live in mainland China.
MUSC senior leaders have announced that no institution-related travel to China will be authorized until further notice. The restriction does not include personal travel. There are confirmed cases of coronavirus in other countries, including the U.S., but no deaths outside of China.
The Centers for Disease Control and Prevention advises frequent handwashing to protect yourself from respiratory viruses, along with avoiding touching your face with unwashed hands, avoiding close contact with people who are sick, staying home if you're sick, covering your cough and frequently cleaning surfaces you come into contact with.
Symptoms of the coronavirus include fever, cough and shortness of breath.
Li said the good news is that it's not as bad as some feared. Chao translated his comments on the subject. "At the beginning, we felt very apprehensive about the unknown. Now, as thing are unfolding, we have more information on the new virus. Healthy young people can naturally fight off the viral infection. So the doctors and nurses feel more hopeful and confident, and they are following through and doing their job."
Suggest a Story
Have an idea for MUSC Catalyst News? Contact our editorial team and let us know.
About the Author