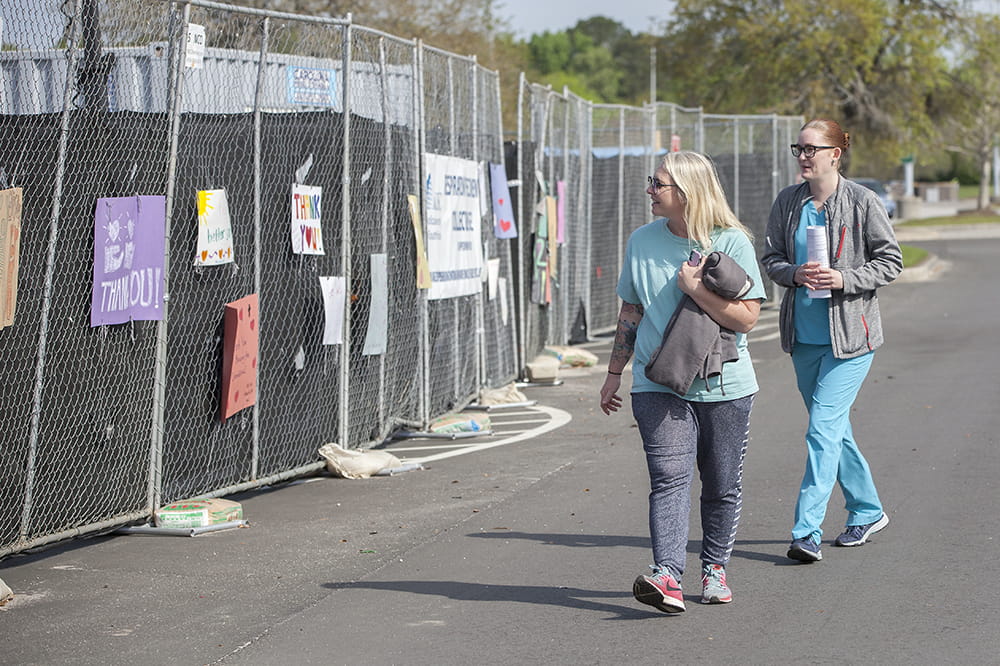 When Erik Modrzynski got an email saying somebody had "decorated" the fence of the MUSC Health drive-through coronavirus sample collection site, the emergency manager was worried.
"I kind of panicked, thinking maybe somebody spray-painted it or something along those lines. But then we saw it was beautiful messages from people."
Sign after sign had been posted on the metal fence in the Citadel Mall parking lot.
"You are amazing. Thanks for braving the coronavirus," one said.
Another read, "Thank you for your service." It was aimed at the dozens of nurses and other health care workers staffing the site, many in hazmat-style suits at a time when temperatures can creep above 80 degrees.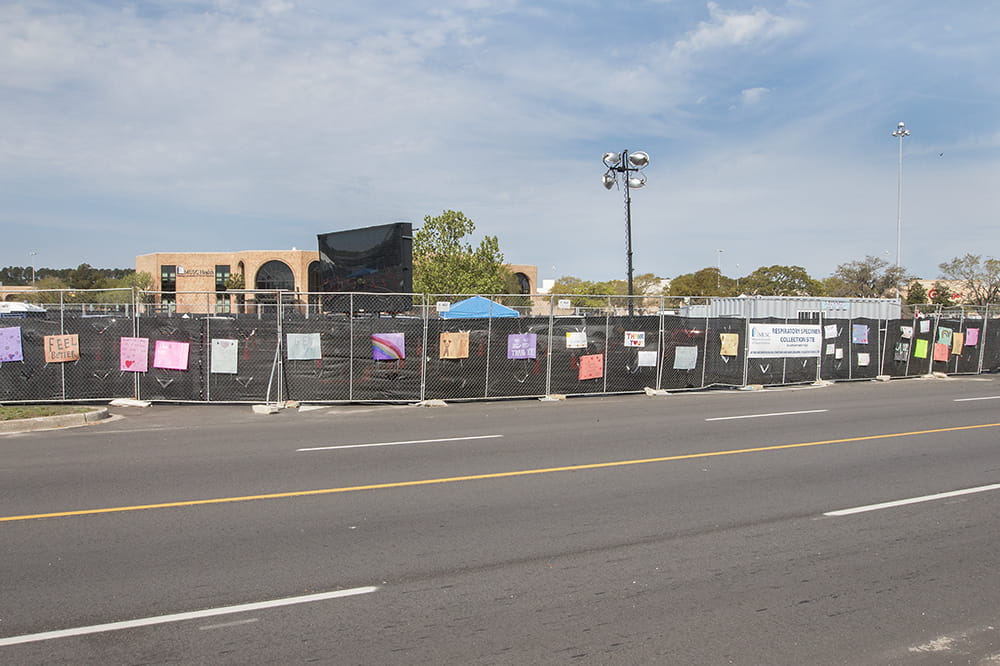 A third sign simply said, "Feel better," to the hundreds of South Carolinians coming to the drive-through sample collection site each day to have their noses swabbed for evidence of COVID-19.
The messages hit home at a place where life hasn't stopped as it has for many in our state. In health care, life is on overdrive as doctors, nurses and others know they can't stay home. They have to walk toward the crisis.
"We see a lot of patients," Modrzynski said. "We're growing on a daily basis. Today, I think we have 400 patients scheduled." That's 400 people on a single day being swabbed at the drive-through MUSC Health site.
"It's surreal, to be honest," the emergency manager said. "You train for this. You think of different plans. But when's the last time we had something like this happen?"
Messages of support, which have also cropped up on the main MUSC Health campus in downtown Charleston, are a reminder that health care workers' hard work hasn't gone unnoticed.
Modrzynski said those workers are grateful for the kind gestures. "I feel like our nurses here have a mission in mind, and that's what they're working toward, which is helping people. It's fantastic."
If you'd like to help in the fight against COVID-19 in South Carolina, check out the MUSC Health coronavirus donations page.
Suggest a Story
Have an idea for MUSC Catalyst News? Contact our editorial team and let us know.
Get the Latest MUSC News
Get more stories about what's happening at MUSC, delivered straight to your inbox.
Happening on Facebook
Latest Tweets
Tweets by MUSCatalystNews
About the Author