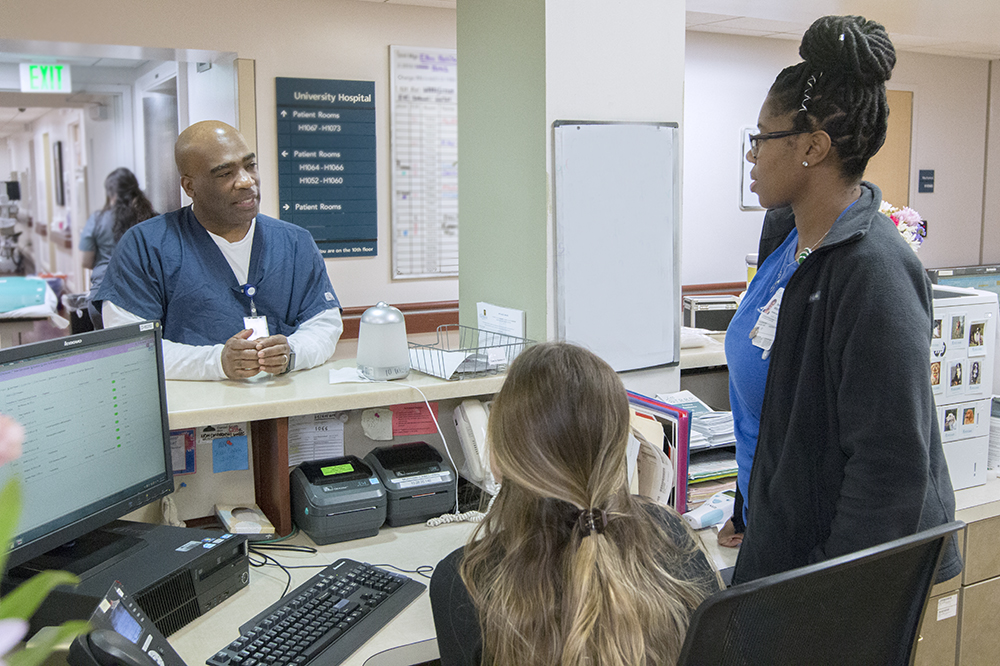 It seems that increased anxiety and stress will be the "new norm" for people across the nation for the foreseeable future, and that's certainly true for the people within the hospitals and colleges of the Medical University of South Carolina as they brace for the expected peak of novel coronavirus infections within the next few weeks.

The Rev. Herman "Frank" Harris, manager of MUSC Health's Pastoral Care Services in Charleston, said his team has been called upon more often than usual to provide staff support in the last few weeks, but in particular, over the last few days since MUSC Health announced it had to lay off 900 workers to staunch the hospital system's financial losses during a time of decreased revenues.

Harris's team was not immune – five of the 10 chaplains were temporarily laid off.

"The whole nature of chaplaincy is to be embedded where people are," he said. "As we serve right alongside staff, we definitely feel the emotional impact that just about every other department in the hospital is feeling as well."

Pastoral care is just one of the many resources offered to MUSC employees on a new "employee well-being collective" page that can be found on the online Horseshoe, MUSC's intranet. The page marshals resources to assist employees with mental, physical and financial health issues. The offerings range from livestreamed exercise classes via the Wellness Center to stress management teleconsultations and even help with groceries.

Harris said his staff remains available on-site at the MUSC campus from 7 a.m. to 11 p.m. and is available by pager or telephone after hours.

Harris said he observed increased anxiety even before the layoff announcements. "A lot of it is due to the uncertainty of what we're dealing with medically," he said, not to mention the increased stress of having to homeschool or find care for children while possibly dealing with reduced hours.

Even as the staff has needed more attention, there have been fewer patients to attend to. With so many elective procedures canceled, there are fewer patients in the hospitals, and the patients who are there are less likely to be able to interact. However, the situations they have been called to have been more urgent, Harris said.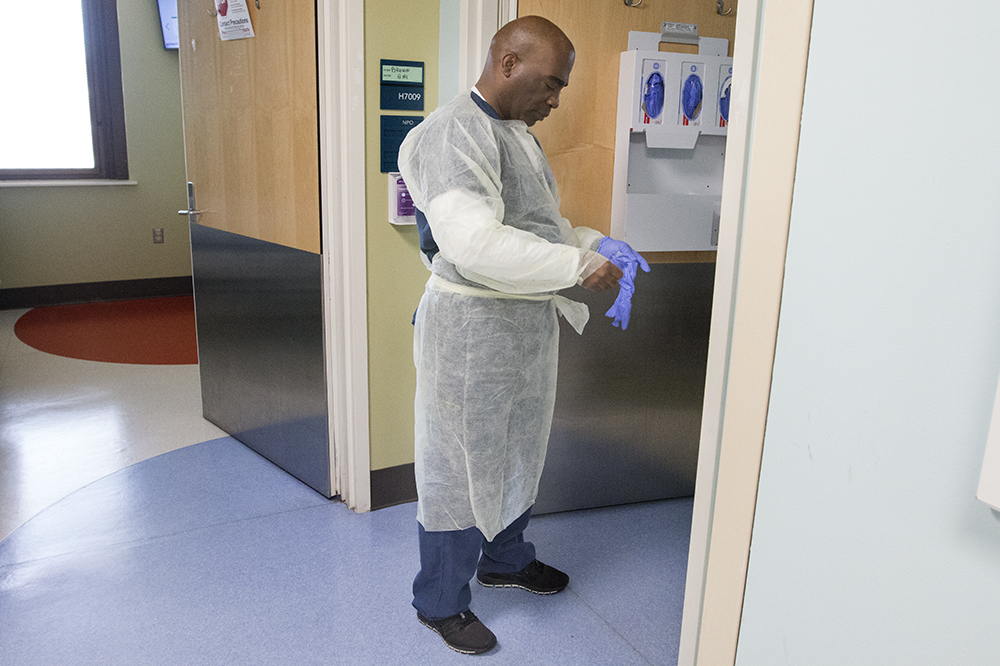 It's been a difficult season for patients because of the tightened visitor policy, leaving them disconnected from family support, community support and their faith communities, he said. One of the ways that chaplains assess spiritual distress is to uncover what gives patients meaning, purpose and connection in life – and those connections are stressed when visitors are restricted.

Instead, the chaplains remind patients that there are other ways to connect, including by phone and writing. They also help patients to rediscover their spiritual discipline, if that is something that is important to the patient.

As Harris ministers to patients and staff, he said he's particularly reminded during this season of the things that give hope to many faith communities.

"I hope that staff will remember those things that are unchanging in the midst of everything that is changing," he said.
Suggest a Story
Have an idea for MUSC Catalyst News? Contact our editorial team and let us know.