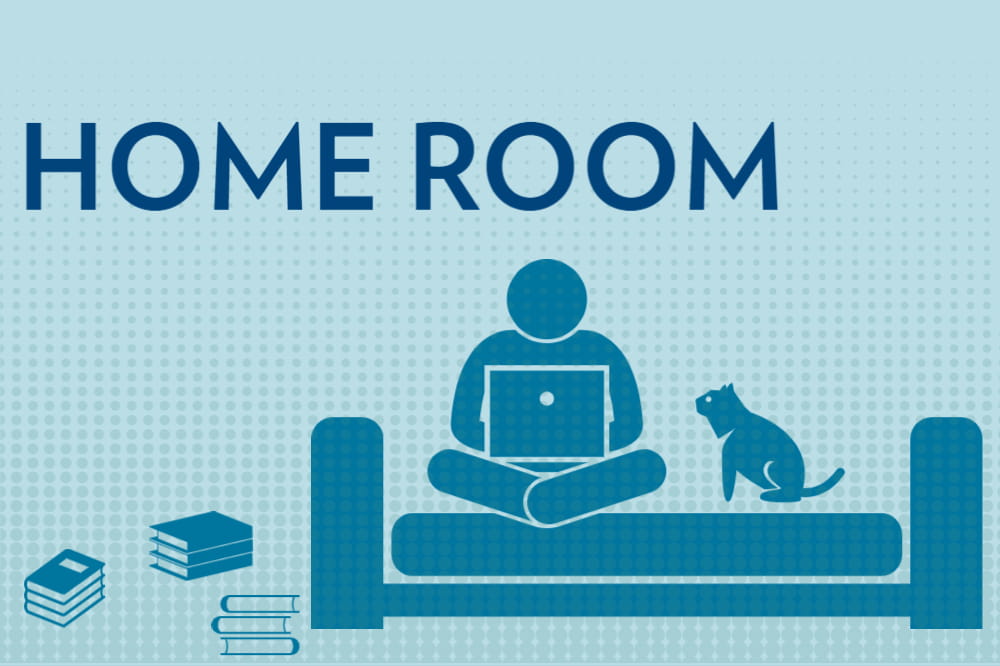 Students at the Medical University of South Carolina are learning an important career skill this semester: adaptability.

When Gov. Henry McMaster announced March 15 that all public schools, from kindergartens through universities, must close or move to virtual instruction due to the novel coronavirus pandemic, MUSC students from all six colleges began learning online. Some of the colleges already had extensive online programs and were able to transition fairly easily, but many programs included hands-on learning, and transitioning required some creativity.

The College of Nursing (CON) offers several online programs – but the accelerated Bachelor of Science in Nursing is not one of them. This 16-month program includes classroom, clinical and lab components on campus.

Hope Beebe is in her final semester in the program, set to graduate in May and begin working in the labor and delivery unit at MUSC Shawn Jenkins Children's Hospital and Pearl Tourville Women's Pavilion.

"It's a little nerve wracking," Beebe said, because her final semester should have included rotations in the hospital. However, the college has developed virtual simulations to replace clinical rotations, according to communications and marketing director Beth Khan, and those experiences will count toward the clinical hours required by the college's accrediting and credentialing bodies.

Beebe understands why nursing colleges across the country have canceled clinical rotations. Adding students to the mix would mean more people using gloves and other personal protective equipment at a time that hospitals are carefully tallying their supplies.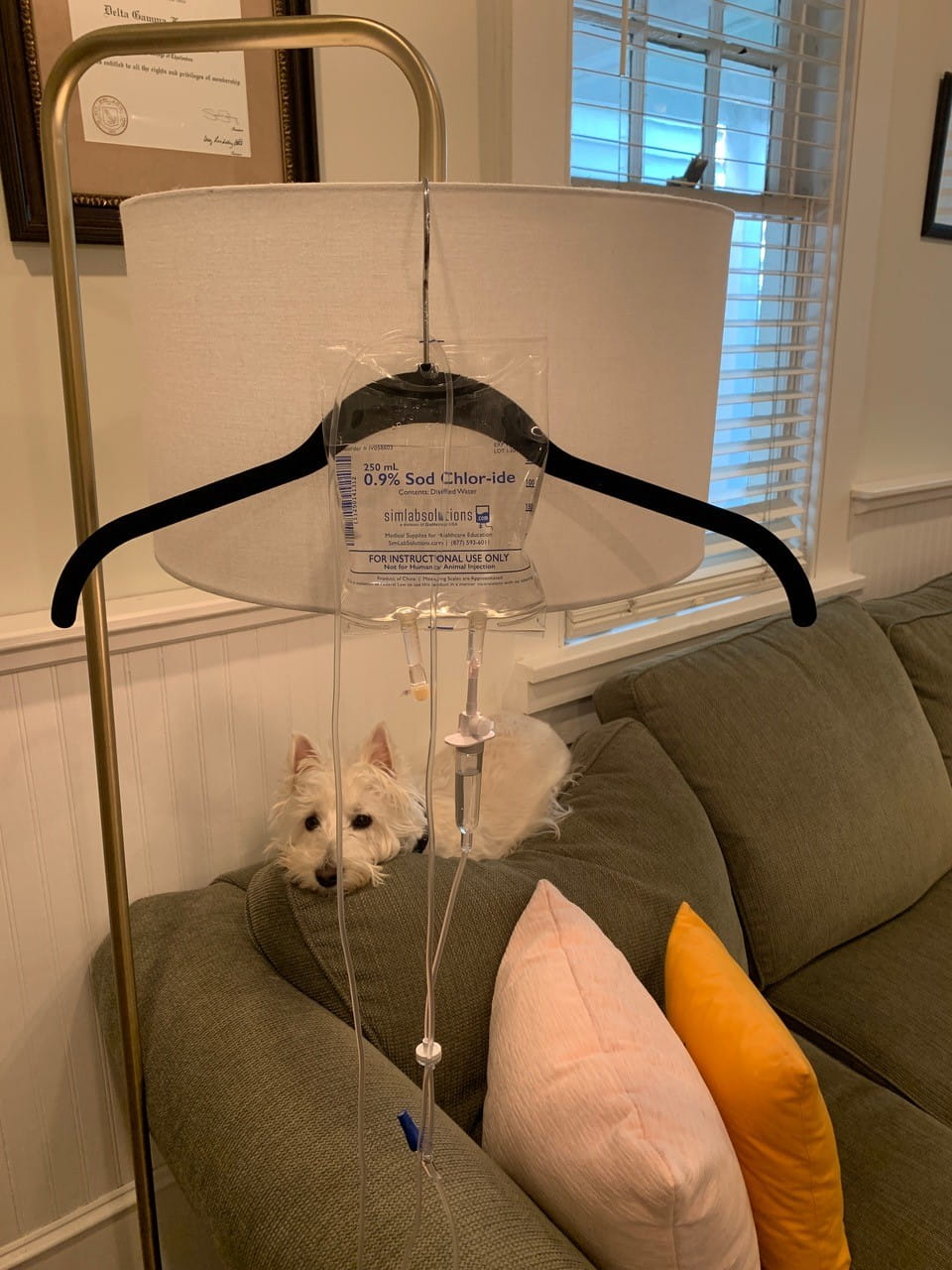 "When we take a step back, this is about helping other people. I think nurses are constantly putting others before themselves, so that was a big lesson for us," Beebe said. "As inconvenient as it is for us, overall, we know it's helping hundreds of thousands of people by us being removed from the equation, so I think that was a good lesson for us."
Abbie Green is in her first semester in the CON and said her instruction hasn't skipped a beat. Her cohort still meets for classes at the usual times – they just meet through Blackboard Collaborate, a virtual classroom app. They're still taking exams and are expected to adhere to the honor code, she said. In place of clinical rotations, they're doing case studies or online simulations, which Green called "very realistic."
The big difference is in her lab class. Usually in labs, the students practice on each other. Now, they must practice on spouses, roommates – whomever they're isolating with who's willing to be a guinea pig. Since Green lives alone, she simulates a physical exam with pillows. For her final, she'll be conducting a full-body examination on some pillows in front of a camera for her instructor to review. She does have supplies from her "sim bag" that allow her to practice setting up an IV. She'll have to wait until she returns to campus to practice inserting needles, though.
College of Pharmacy
The transition to online learning got off to a bit of a rough start for Hannah Henson, a second-year student in the College of Pharmacy. The Doctor of Pharmacy program is a full-time on-campus program, so everyone in the college has been adapting to the typical challenges of getting the technology to cooperate and figuring out schedules. Henson said she'll have days with nothing scheduled, and then a day will come up with classes and meetings scheduled – even overlapping – for nine straight hours.

The work has become much more independent and self-paced, which has been good for the people who prefer that type of learning, she said.

By far the biggest challenge, though, is that she can no longer interact in person with her peers. Henson described herself as a "very social person," and she misses staying after class to talk with classmates and professors, studying in groups and generally feeling like her socializing needs have been filled.

She's also working, which is adding to her stress. She's an intern at a Publix pharmacy, and before everything changed, she was working 5 to 10 hours each week. Now, with people rushing to get refills of their medications, she's been working 20 to 30 hours.

Henson is scheduled to do a month-long hospital rotation in Greenville, her hometown, in July, and she's fairly confident it will go on as scheduled. But a friend who is scheduled to begin an emergency department rotation in May is worried about whether it will happen, Henson said. The class ahead of hers, which soon will be headed into the fourth year of the program, is much more stressed about rotations because the final year consists solely of rotations, which then generate letters of recommendation and job offers for students.
"I think it's been, in a way, a good thing for us to slow down, take it day by day, figure out what's important, have more time to study and take care of ourselves."

Hannah Henson
Nonetheless, Henson has been able to find the good in this unexpected transition. "I think it's been, in a way, a good thing for us to slow down, take it day by day, figure out what's important, have more time to study and take care of ourselves," she said. 
Students in the College of Pharmacy tend to overwork themselves, she said. "As crazy as it has been, it's also been nice to take a second to breathe."
College of Health Professions
Parker Rhoden is experiencing distance learning from both sides: He's a student in the Doctor of Philosophy in Health and Rehabilitation Science program as well as an instructor in the Master of Health Administration program, from which he graduated in 2017. 
This is his first semester teaching, and he felt like he was just starting to hit his groove when classes moved online.

"We were really getting into some good stuff," he said.

He's teaching the quality management of health care services course. Now, instead of interacting with students, he sends out a weekly email, uploads a lecture and holds the occasional Zoom or telephone meeting. It seems to be working, although he did just receive an email from a student who said she missed the in-person classes. He also had to cancel a special class that was to include administrators from Carolinas Medical System, where he previously worked, who were going to visit campus from Charlotte to talk to the students.

As a Ph.D. student, his course of study was already more independent. Now, it's even more so. He does have some classroom work, and those classes have easily adapted to the online environment – although it might be more work for the instructors. He said his statistics instructor, associate professor Annie Simpson, Ph.D., meets virtually with the five students in the program for an hour each before meeting with the group.

He said the faculty has been fantastic during this transition, and he feels supported both as an instructor and as a student. And it's been a good lesson in pivoting to deal with circumstances on the ground, he said.

"I think everybody's making the best of it."
Happening on Facebook
Latest Tweets
Tweets by MUSCatalystNews
Get the Latest MUSC News
Get more stories about what's happening at MUSC, delivered straight to your inbox.
About the Author