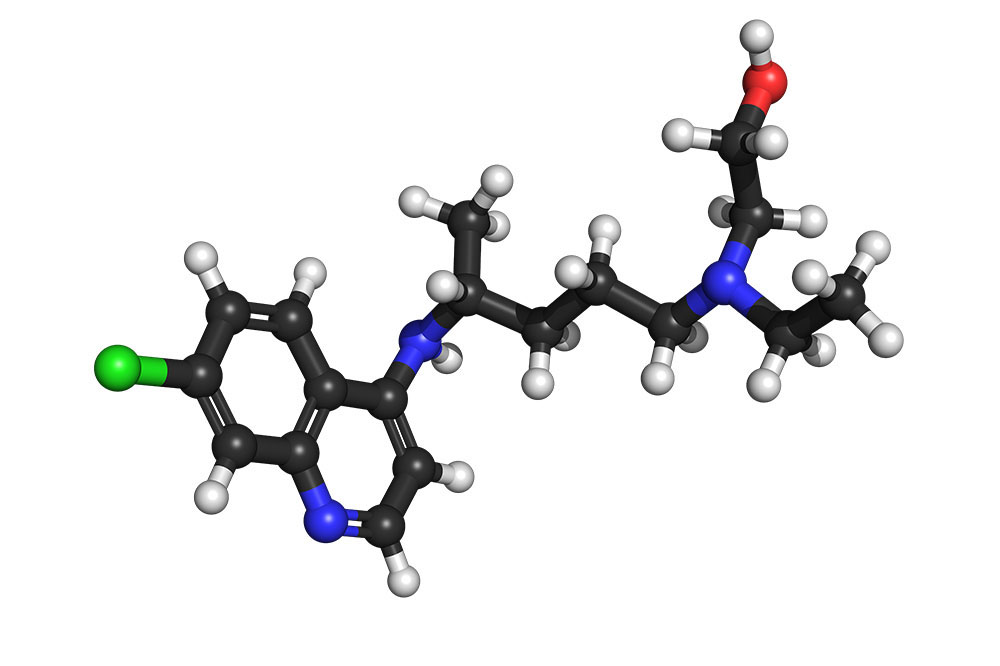 MUSC Health will be the only health care system in South Carolina to participate in a carefully structured national clinical trial testing the effectiveness of hydroxychloroquine in patients with COVID-19. It could begin as soon as this week, depending on the arrival of the shipment of the medication and the placebo it will be compared to.
Andrew Goodwin, M.D., a specialist in treating acute respiratory distress syndrome and an associate professor in the College of Medicine at the Medical University of South Carolina, will lead MUSC Health's part of the trial.
"I think this is tremendously important for a number of reasons. First, we really don't have any proven therapies for COVID-19. And so I think from a public health perspective, identifying therapies that actually improve outcomes is hugely important," Goodwin said.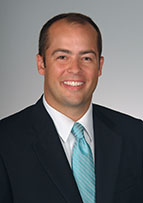 "There's so much uncertainty in the public as to whether hydroxychloroquine helps or harms. There have been a lot of people in the media, as well as the government, who have been strongly supportive of this medication, really without sufficient data to prove that it actually helps."
The trial, called "Outcomes Related to COVID-19 Treated with Hydroxychloroquine Among In-Patients With Symptomatic Disease," is more simply known as ORCHID. It's funded by the National Heart, Lung and Blood Institute, which is part of the National Institutes of Health. 
The goal is to enroll 550 patients across the country. Goodwin said there's no limit on the number of patients who could be involved at MUSC Health.
"We will be looking for patients who are admitted to our specialized units reserved for COVID positive patients and match the patients' characteristics with the inclusion/exclusion criteria of the study," Goodwin said. "Specifically, we will be looking for patients who have  confirmed infection who have had symptoms for 10 days or less and who haven't been taking hydroxychloroquine already."
Patients who choose to take part in the trial will either get hydroxychloroquine or a placebo. Neither they nor the doctors will know which one they're getting until after the results from the trial are announced. It's a way to keep bias from affecting the data.
Goodwin said there are two possible ways that hydroxychloroquine might help patients fight COVID-19. "The first is, hydroxychloroquine's primary use is as an immunomodulator. It's used widely for autoimmune diseases for this purpose. And, as one of the facets of COVID-19 is that patients seem to have an aggressive immune response to the virus, perhaps dampening some of that down with this immune modulating effect may be beneficial.
"The second potential way that the hydroxychloroquine may help with COVID-19 infection is there have been largely in vitro cell culture studies that have suggested the drug has direct antiviral properties, specifically that it can alter the receptor by which COVID binds to cells and potentially make it less likely that COVID can enter cells. It directly affects the way the virus can fuse with a cell as well. So the hypothesis is that the drug may limit the ability of the virus to attack the body by those mechanisms."
Hydroxychloroquine does carry some risks, Goodwin said. "The most common side effects are gastrointestinal symptom-related, such as diarrhea and nausea."
But those aren't the most worrying possible risks. Goodwin said hydroxychloroquine can also affect the electrical activity of the heart.

"If this electrical activity system is altered too much, it can predispose people to having cardiac arrhythmias. So one of the important safety features of this trial is, in order to participate, you have to have a screening EKG to measure your QT interval," he said, referring to a measurement of the heart's electrical activity.

"It will be monitored during the study as well. So with the safety monitoring we have built into this study, I feel comfortable that patients are not assuming unnecessary risk."
Sandoz, a division of Novartis Pharmaceuticals, will supply the medications for the trial. 
Goodwin said MUSC Health's participation shows that it values being on the cutting edge of science. "Here we have a brand-new global pandemic and MUSC is one of only 60 centers in the country that is going to be able to answer a key question about how we treat this."
Suggest a Story
Have an idea for MUSC Catalyst News? Contact our editorial team and let us know.
Get the Latest MUSC News
Get more stories about what's happening at MUSC, delivered straight to your inbox.
Happening on Facebook
Latest Tweets
Tweets by MUSCatalystNews