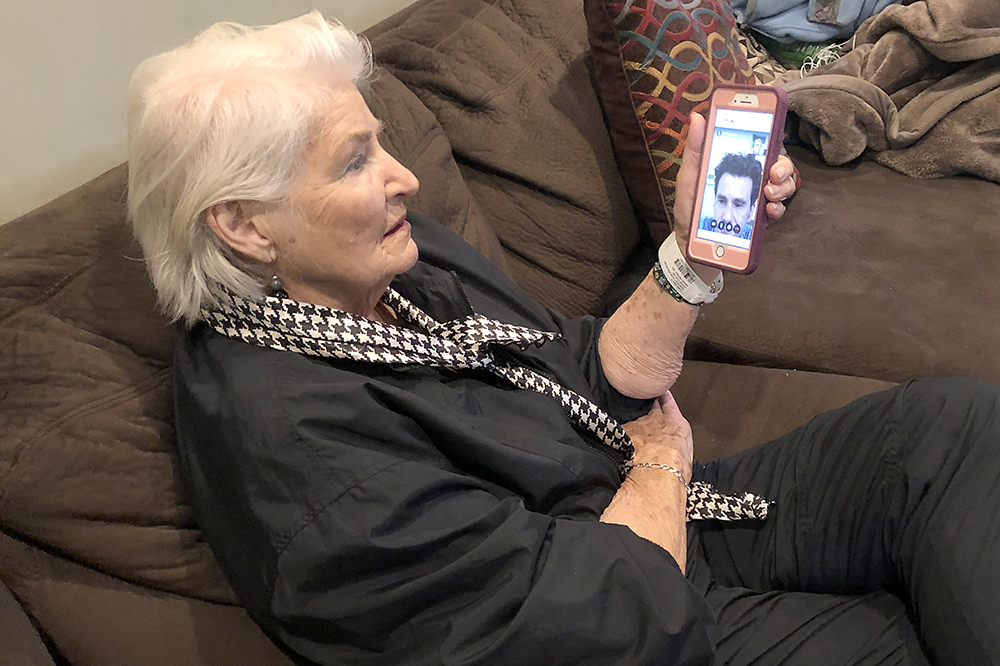 Millions of people across the United States have met with their doctors and other health care providers through computer screens and smartphones since states began imposing shelter-in-place orders in March to slow the spread of the novel coronavirus.

And many of them have used a platform developed by Brandon Welch, Ph.D., an assistant professor in the Biomedical Informatics Center at the Medical University of South Carolina.

Welch first developed and launched Doxy.me as a graduate student at the University of Utah. Since joining the Biomedical Informatics Center in 2014, he's added features developed here at MUSC. Doxy.me has proved to be an invaluable tool not only for MUSC Health providers who need to connect with patients but for providers across the nation.

Welch said it's been the most satisfying achievement of his career thus far to be able to facilitate doctor-patient connections in these uncertain times.

It's also kept him busy.

Prior to the pandemic, about 80,000 health care providers were signed up to use Doxy.me. The HIPAA-compliant platform allows patients to link to a virtual doctor's "office" for a secure video call between doctor and patient. Patients don't need to create accounts or download software, and providers can choose the version that best suits their needs, including a free version.

Despite all the features available, for years, many have remained hesitant about using telemedicine. The pandemic changed that.

"This has really forced people to do something they were initially uncomfortable with," Welch said.

His team first noticed an uptick in use on March 1 – a Sunday. Usually Sundays see about 20 providers signing up for the service. That Sunday saw 100. The next day, more than 300 signed up. Whereas a typical weekday saw 100 to 200 providers joining, for a two-week stretch there were 20,000 signing up each day, with some 32,000 joining on the single busiest day. "We were signing up more providers per hour than we did in the entire month of February," Welch said.

Currently, more than 600,000 health care providers have signed up to use the service.

For the Doxy.me team, the challenge of this deluge wasn't the technology, which was built to be scalable, but being able to respond to users' questions. When the pandemic began, the entire company consisted of 15 people.

Welch said they pivoted to automate more of the support, building a chatbot and directing people to explanatory YouTube videos that were already posted but hadn't been viewed much. In the past month, they've been viewed 1 million times. The company also did away with the typical requirement of having a salesperson walk a provider through a demonstration of the platform once they realized the calendar was booking up so they could no longer schedule demonstrations within a day or two. Even with automating more of the support, though, the company has expanded to more than 50 people now, Welch said.

Once the pandemic eases, Welch expects many providers will revert to primarily in-person appointments. But he also thinks that many providers and patients will be converts to telemedicine. Once patients realize they don't need to drive to the doctor's office in the middle of the day and sit in a waiting room, they'll demand more telemedicine options, he said.

"Medicine has changed overnight," he added.

The makeup of the providers who use the service has also changed. Before, about two-thirds of users were in the mental health field, he said. Primary care doctors, like pediatricians and internists, tended to be wary of telemedicine. Now, not only has he seen these primary care doctors sign up for the service, but he has also seen physical therapists, chiropractors and veterinarians.

"Every day we host about 1 million telemedicine sessions accounting for 16 million minutes, which equals 30 years of conversations if they happened back to back. This number increases every day," Welch said. In fact, he's been getting emails and texts from people he hasn't seen in years who just want to tell him they used the service.

"It's a lot of fun," he said.
Get the Latest MUSC News
Get more stories about what's happening at MUSC, delivered straight to your inbox.