Office of Innovation
MUSC's Office of Innovation facilitates innovation across the enterprise, working closely with clinical, research and education -focused teams to build resources that support and expand the university's intrapreneurial and entrepreneurial ecosystems. The goals are to:
Catalyze MUSC faculty, staff and students to generate new ideas
Develop new skill sets, and
Embrace different perspectives that achieve impactful innovation in the laboratory, classroom, and clinic.
Commitment to this mission will result in each member of MUSC's community understanding how he or she can contribute to MUSC's 2020 vision, "Leading health innovation for the lives we touch."
MUSC's Chief Innovation Officer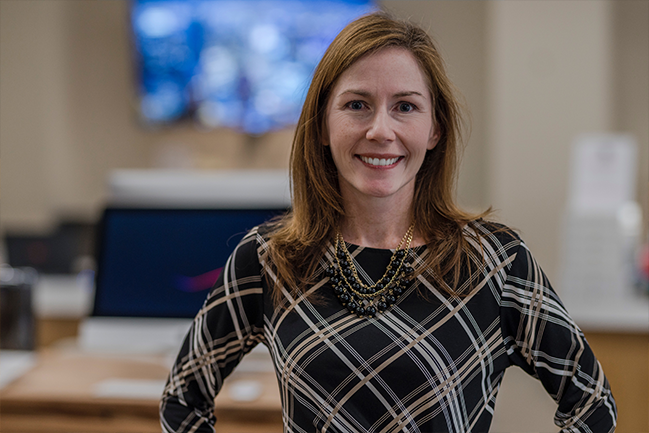 Jesse Goodwin, Ph.D., has spent more than a decade engaged in innovation across a broad range of medical therapies, with applications in academia and industry. She has a demonstrated track record for driving improved outcome metrics and process improvements that lead to increased transparency, efficiency and accountability. Prior to accepting the role of chief innovation officer at MUSC, Goodwin was vice president of development for the Zucker Institute for Applied Neurosciences, a technology accelerator working to develop and commercialize technologies generated by the department of Neurosciences at MUSC. Goodwin leads the therapeutics translation core for SCTR, and served as the deputy director for the MUSC Foundation for Research Development, the university's technology transfer office responsible for managing intellectual property. Prior to joining MUSC, Goodwin was the director of the medical device practice of a Boston-based intellectual property consulting firm.