NOW Is a Good Time to Hire a Personal Trainer
By Alicia O'Connor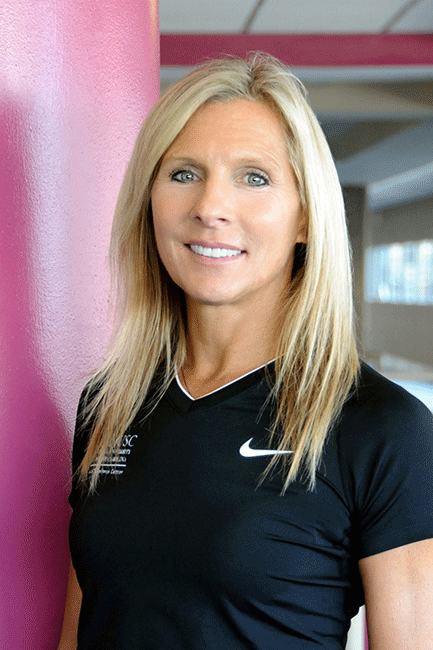 It is more important than ever to improve your personal fitness level. Experts agree that a higher fitness level and low obesity factor decreases your risk of illness. Exercise is truly medicine! The proper amount of exercise is the key to a healthy immune system. Too much exercise is shown to be less beneficial and too little exercise is not effective. A personal trainer can help determine just the right amount of exercise while helping you stay injury free.
Here are several other benefits of using a personal trainer to enhance your personal fitness:
Education:

learning about your body positioning and exercise techniques will help maximize effectiveness while reducing the risk of injury.

Motivation:

exercise can feel like a burden while having a busy schedule, but regular exercise sessions with an encouraging trainer may boost your desire to work out. Trainers can also help you set goals which can serve as a motivating factor.

Accountability:

setting regular appointments with a trainer will keep you on track and you will also be less likely to make excuses.

Challenging:

a personal trainer can implement a variety of exercises that are challenging which will help to keep the workouts fresh and fun.

Personalized Plan:

after an assessment at The Wellness Center, which includes a medical and an "exercise readiness" questionnaire, the trainer will develop a plan that is tailored to your needs. Realistic goals are set based on a person's abilities and adjustments are made where and when necessary. The Wellness Center also offers extensive testing in our Human Performance lab. The In-Body test measures body composition including Body Mass Index (BMI) and a Basal Metabolic Rate (BMR) which is an estimate of the number of calories you burn at rest. We have also a submaximal bicycle test available to help us predict the client's cardiovascular fitness level. With these tests, we like to establish a baseline and then test again in 8-12 weeks in order to monitor improvements. There is an extra fee for this service, but it is highly beneficial and worth it. It's exciting for clients to see the progress they have achieved from all of their hard work.
We look forward to seeing you soon when we resume our normal operations at the MUSC Wellness Center. In the meantime, stay safe, stay healthy and keep practicing social distancing!