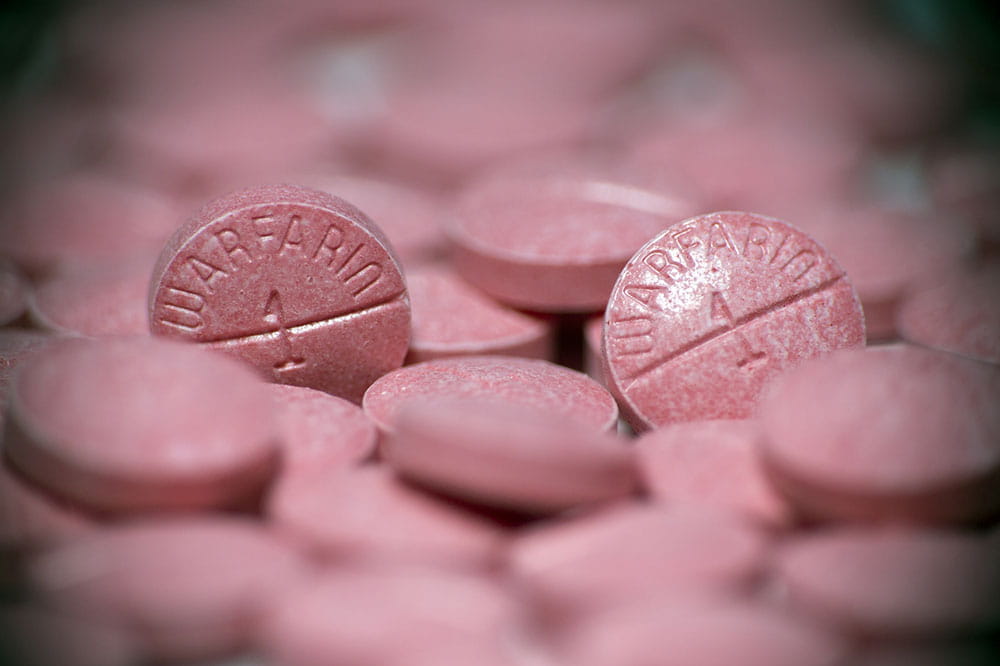 This week, a panel of experts from the American College of Cardiology, American Heart Association and Heart Rhythm Society issued updated recommendations for the care of patients with atrial fibrillation (AF). One important update established that a group of newer blood thinner pills — or anticoagulants — is recommended over warfarin for eligible patients.
"This change in the recommendation supports what we continue to see in practice. There has been a large shift toward preferential use of the newer anticoagulant medications instead of warfarin," said Michael Field, M.D., a nationally recognized cardiac electrophysiologist at the Medical University of South Carolina and a lead writer on the study that the panel released on Jan. 28.
For years, warfarin, commonly known by its brand name Coumadin, has been the go-to drug for the prevention of stroke in patients with AF. The newer blood thinner pills are "NOACs" — novel oral anticoagulants.
AF is an irregular heartbeat that, without treatment, can lead to blood clots and stroke in some patients.  Anticoagulation is an important preventive treatment. According to the Centers for Disease Control and Prevention, up to 6.1 million people in the United States could be living with AF, making it the most common type of heart arrhythmia – or irregular heartbeat. A significant number take warfarin.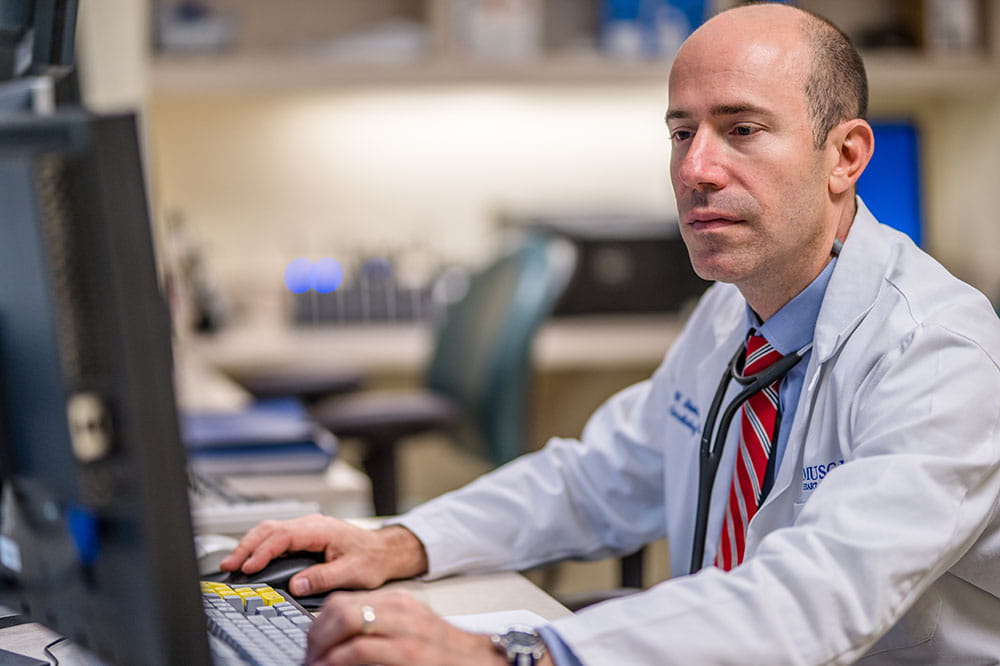 The "2019 AHA/ACC/HRS Focused Update for the Management of Patients with Atrial Fibrillation" provided new guidelines for the treatment of patients with various types of AF. Of particular note is the change from warfarin to a preference for the NOACs, which first hit the U.S. market with release of Pradaxa in 2011, Field explained. Since that time, the FDA approved three other medications — Xarelto, Eliquis and Savaysa — for the treatment of AF. 
The updated guidelines were necessary, he added, since new evidence had emerged. While a number of the recommendations remain from the 2014 version of the guideline document, in addition to the new preference for NOACs over warfarin, Field said there were significant changes in this update that include a recommendation for weight loss as part of AF management. Other notable updates include a new recommendation on the Watchman device, made by Boston Scientific, which is a consideration for patients who have an indication for anticoagulation but are unable to tolerate the medication because of bleeding.
Field said the updates support many of the current advances for AF treatment. He was eager to provide information that could help ease the minds of patients suffering with AF and their family members.
How did you become involved in the American College of Cardiology/American Heart Association Task Force on Clinical Practice Guidelines and the Heart Rhythm Society that developed these guidelines?
I was fortunate to be invited to participate in the writing of my first guideline document starting in 2012.  The writing process is rigorous and involved hundreds of hours of evidence review, discussions and writing. It is also thrilling to work so closely with the other experts on the committee, many of whom have been pioneers in their respective areas. These documents have an important impact on patient care in the United States and worldwide, so it is very prestigious to be part of the writing committee.
Can you briefly explain AF and who typically suffers from it?
AF is the most common type of heart rhythm problem or arrhythmia. It causes many different symptoms, but commonly, they are palpitations, shortness of breath or fatigue. The most common risk factors for AF are older age, high blood pressure, obesity, alcohol and sleep apnea. However, it can less commonly be seen in patients who are young and perfectly healthy otherwise.
To the everyday patients prescribed warfarin for their AF, what are the implications of this change in medication?
It is important to discuss with an individual's health care provider what options are available for them. The biggest impact of the new recommendation will be for patients who are starting an anticoagulant for the first time and are eligible for a NOAC drug or for patients who take warfarin but have a difficult time maintaining stable dosing.
For some patients, the NOACs are not an option because of certain aspects of their medical histories, which their physicians will be able to review and discuss on a case-by-case basis. Also, for many patients on warfarin who are maintaining stable INRs and doing well, they may want to continue warfarin. I would also point out that the NOAC drug class overall, unfortunately, remains costly for some individuals, particularly those with Medicare, who have limited pharmacy benefits and may not be able to afford them. Warfarin, because it is available as a generic, is inexpensive to purchase.
Physicians caring for patients on warfarin must regularly monitor the INR — international normalized ratio — to balance the risk of excessive bleeding against the risk of clotting or thrombosis. If the patient's INR is too low, the blood is too thick; if the INR is too high, the blood is too thin. The fact that the NOACs do not require frequent blood testing is a major advantage of this class of drugs for patients.
Why else are NOACs a better choice for the treatment of AF?
The NOACs have a number of advantages over warfarin that patients will appreciate, including no need for frequent blood work and no dietary interactions. There have been four randomized controlled trials comparing individual NOACs to warfarin. There was consistent evidence of effectiveness with a better safety profile than warfarin, particular lower rates of intracranial bleeding.
What are alternatives to warfarin or NOACs?
An additional important update from this guideline document is a recommendation supporting the use of the Watchman device as an alternative solution to anticoagulation pills. The Watchman device is implanted on the left atrial appendage of the heart, which is the source for 90 to 95 percent of strokes due to AF. It helps prevent blood clots from circulating into the body and traveling into the brain, causing a stroke. Although patients must be able to take a short duration of anticoagulation after the Watchman procedure, most patients are eventually able to discontinue blood thinners. This is a procedure that specialized centers, like MUSC, are able to offer appropriate patients.