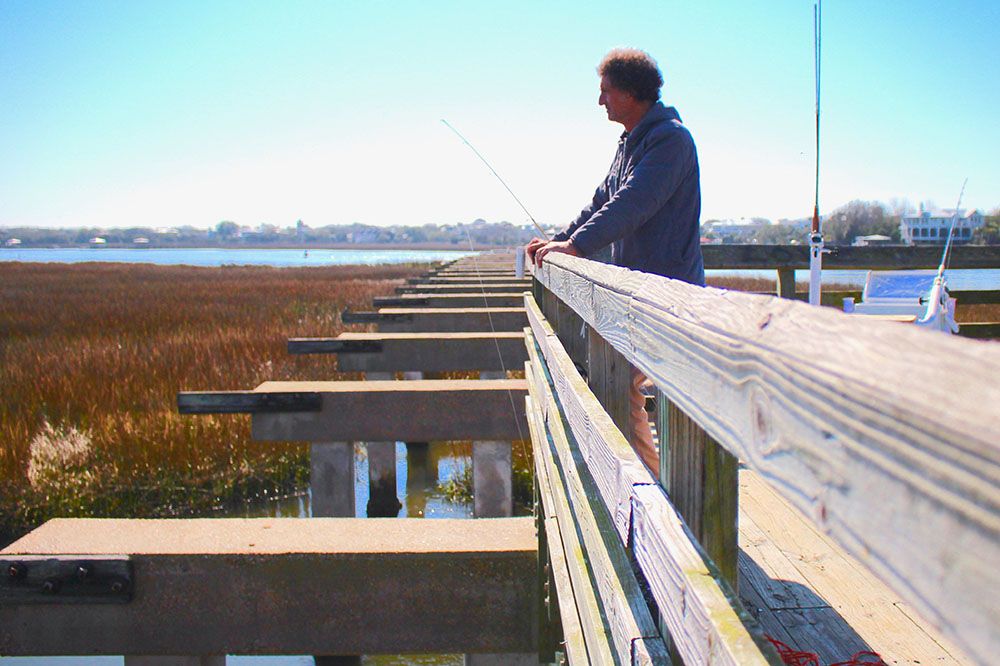 Manny Kirpakis keeps a sharp eye on the line as it quivers ever so slightly, glinting in the sun. A nearby duo of seagulls with a vested interest looks on.
"I'd say I'm here almost every day," Kirpakis shares, his face a deep tan, confirming his story. "I pretty much always catch something."
On this cloudless, spring-like day at the Pitt Street Bridge in Mount Pleasant, Kirpakis is fishing alongside Mark Andrews. They are just a couple of the ever-growing number of locals who eat what they catch — or subsistence consumers — at spots just like this around Charleston Harbor.
However, environmental factors such as polluted runoff have made the waters around the Holy City less fish-friendly over the years. MUSC researchers John Vena, Ph.D., chairman of the Department of Public Health Sciences and Patricia Fair, Ph.D., a research professor in public health and former research physiologist with the National Ocean Service, are acutely aware of this threat, not only to wildlife but to us as well.
In their latest scientific study, which was recently published in Environmental Research — a peer-reviewed environmental science and environmental health journal — the duo focused on perfluoroalkyl substances, or PFASs.
Back in the 1930s, PFASs were first introduced, and the chemical industry fell in love with this new kind of compound. It was made up of various carbon and fluorine atoms, and almost like magic, grease and water didn't stick to it. Naturally, manufacturers got excited, and their applications became endless: non-stick cookware, rain gear, the paper wrappers for fast-food burgers, fire-fighting foams and stain-resistant textiles and fabrics.
To put it simply, what make PFASs so dangerous is the fact that their bonds are among the strongest known in nature. In other words, they don't degrade.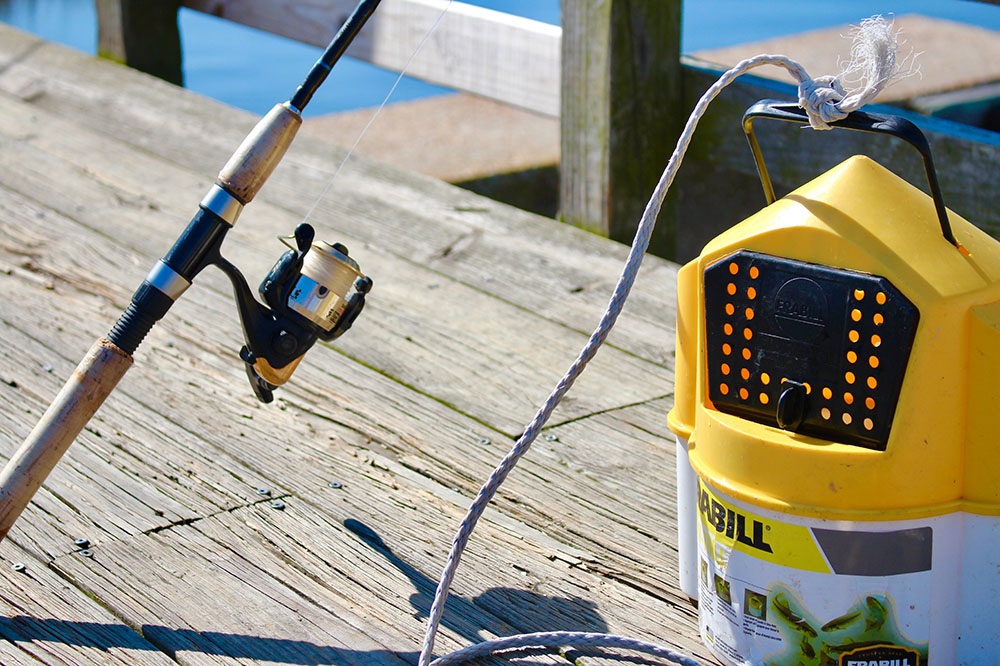 According to a University of Hawaii study, though the use of certain PFASs have been discontinued in the U.S., they are still produced in other parts of the world and imported into our country on a daily basis.
"Even though we're not sure of the risks to human health these pollutants pose, it's safe to assume we need to minimize our exposure to them," said Fair.
In the study led by Vena and Fair, they looked at 39 whole fish and 37 fish fillets, focusing on Atlantic croaker, red drum, spot, spotted seatrout, striped mullet and southern flounder. The fish were collected by the S.C. Department of Natural Resources at 17 different locations in Charleston Harbor, the Ashley River and Cooper River.
After months of research on these specimens, Vena and Fair discovered that not only were the PFAS levels higher than anticipated, but people who eat or prepare their fish with the skin on are exposed to two to three times higher doses of PFASs. In short, frequent consumption of wild fish may pose health risks to the local population.
"Look. Let's be clear. We're not saying to stop eating fish," Vena said. "It's got all kinds of good nutrients in it. Fish is great. We're just saying be aware of where it comes from."
According to the study, fish consumption has increased by about 30 percent in the United States over the last several decades.
Back at the pier in the Old Village of Mount Pleasant, Andrews, who says he doesn't typically eat more than one fish a week, says none of this information surprises him.
"Every day I pick up plastic bottles and garbage around here. As responsible citizens, we can do better," he says. "Just by picking up the trash before it gets blown into the water, we can do our small part."
Kirpakis is slightly less convinced. Though he acknowledges the possibility of health risks associated with consuming higher quantities of local fish, he says he doesn't plan to make any changes to his diet any time soon.
"Yeah, I think about it," he says. "But what can you do?"
Vena and Fair are hoping that going forward, researchers can continue to study these chemicals that end up in our food – and learn more about them. But in the meantime, they said, our best defense is simply being better informed. Both researchers agree that an advisory about local fish may be needed, and experts should urge people to consume no more than one to two a week.
"We all want a cleaner environment. It's pivotal for good health," said Fair. "But until those big-scale changes occur, the only thing we can control is what we choose to eat."