Hollings Cancer Center at the Medical University of South Carolina recently announced four funding awards, two as part of its Fellowship Program and two as part of its Clinical Scholar Program.
The cancer center's Fellowship Program is designed to train and support the next generation of researchers making important advances in the field.
The Postdoctoral and Clinical Fellowship section of the program focuses on recruiting and training innovative basic science and clinical/translational researchers who have the potential to apply for nationally funded grants. At this point in their careers, postdoctoral researchers usually can work on their own independent research projects and have some experience presenting their work and having results published in research journals. The award provides support to help them gain the necessary skills and funding to become independent researchers.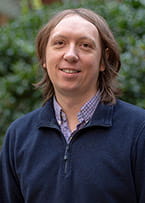 Postdoctoral & Clinical Fellowship Program
Bartosz M.  Mucha, Ph.D.
Mentor: J. Alan Diehl, Ph.D.
Project: Dissecting an Fbxo4-hnRNPK regulatory axis in oral squamous carcinoma
Mucha's research investigates hnRNP K, a multifunctional RNA binding protein that increases it's response in many human cancers. Preliminary data revealed that hnRNP K is modified by Fbxo4-dependent ubiquitylation.  The focus of his current research project is to reveal the nature of the polyubiquitin chains and the reaction of Fbxo4-dependent regulation of hnRNP K for normal versus tumor cell growth.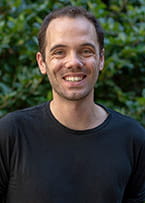 Benjamin R. Pryce, Ph.D.
Mentor: Dennis Guttridge, Ph.D.
Project: NF-kB function in muscle stem cells regulates macrophages to promote cancer Cachexia
The goal of Pryce's research is to explore muscle wasting in cancer, a condition called cachexia.  Cachexia greatly decreases survival and quality of life in cancer patients, which is especially prominent in pancreatic cancer. His project will focus on the role of the NF-kB signaling pathway and how it contributes to cachexia in pancreatic cancer as well as other cancers 
The cancer center also announced two awards as part of its Clinical Scholar Program, which aims to provide outstanding assistant, associate, and full professors dedicated time to focus on cancer-related clinical investigations. Clinical scholars will receive 20 percent salary funding for up to two years and an additional $5,000 in discretionary funding for research-related purposes.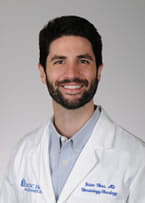 Awardees who have been chosen are:
Assistant Professor, Hematology Oncology
Diffuse large B-cell Lymphoma (DLBCL) is the most common subtype of non-Hodgkin lymphoma (NHL), with over 27,000 patients diagnosed in 2016 in the US. Unfortunately, 35-40 percent of patients are not cured with initial chemotherapy.  Intensive (salvage) chemotherapy followed by autologous stem cell transplant (ASCT) is the standard treatment for relapsed DLBCL. Only 50-65 percent of patients will achieve an optimal response following salvage chemotherapy to proceed to ASCT . More effective salvage regimens to overcome chemotherapy resistance are needed. This project will investigate the addition of a novel drug (CC-486 ) to chemotherapy prior to ASCT in efforts to enhance chemotherapy sensitivity and increase the likelihood of cure.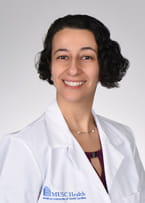 Assistant Professor, Surgery
There are several types of thyroid cancer and those of the same type may be more or less aggressive in nature. The reason for this variability is unknown. This project focuses on investigating a molecular factor, SFRP2, that may be involved in the development of aggressive thyroid cancer. This angiogenic factor has been shown to be involved in several malignancies including breast cancer and melanoma, is expressed in thyroid cancer and its effect on thyroid cancer growth will be characterized.
About the Author
Keywords: Cancer