Hollings Cancer Center at the Medical University of South Carolina awarded seven researchers funding as part of its Pre-Clinical & Clinical Concept Award program and its Clinical Scholar program.
The Pre-Clinical & Clinical Concept Award is an internal funding mechanism that provides support for the development of pre-clinical and clinical trial concepts based on laboratory discoveries made at Hollings. The cancer center provides up to $50,000 for each of these 1-year awards, with the purpose of funding research that will lead to future investigator-initiated clinical trials and other external grant funding.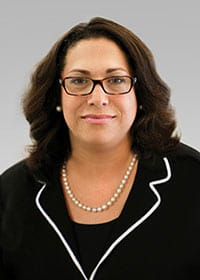 Project: Curcumin "Window Trial" of Anti-tumor Effects on Breast Cancer Primary Tumors
Dr. DeMore proposed a prospective "window trial" to assess biologic effects of curcumin, a substance in turmeric, on breast cancer tumors. Some laboratories have reported that turmeric has anticancer properties on cells in culture. Her proposed study will assess for differences in tumor proliferation, apoptosis and angiogenesis of tumors between the core biopsy prior to treatment with curcumin and the resected surgical specimen post-treatment. She will assess these biologic markers of tumor growth using immunohistochemistry on paraffin-embedded tumor samples. This will determine whether turmeric affects breast cancer growth in humans.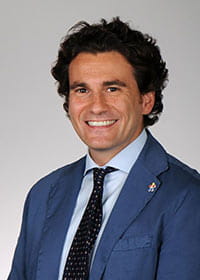 Project: Adoptive Transfer of Tumor Infiltrating Lymphocytes for the Treatment of Breast Cancer
There are few treatment options for patients with breast cancer that has spread outside the breast. The goal of this application is to develop a new treatment for these patients using a person's immune system to attack the cancer cells. Immune cells taken from tumors have shown the ability to kill cancer cells and, when used as a therapy, lead to remissions in patients with otherwise deadly forms of skin cancer. However, there is very limited research evaluating this concept in breast cancer. The objectives are to take a sample of a person's immune cells and make them grow in the lab, study what type of breast cancer is more susceptible to this type of treatment approach and recruit expert scientists who can help validate the program and write a clinical protocol. The completion of these objectives would provide the opportunity to open and run this clinical trial at MUSC and to apply for more research funding to support the project.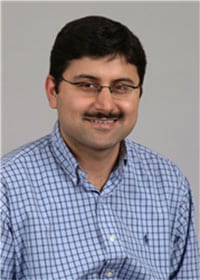 Project: Programming Metabolically Fit Tumor Infiltrating Lymphocytes (TILs) for Treating Urologic Cancer by Advanced Cell Technology
Despite recent advances, T cell immunotherapy still remains inaccessible to a vast majority of the patients due to exorbitant costs, and other difficult logistics associated with its generation at multiple centers. In addition, the availability of high affinity T cell receptors or novel Chimeric Antigen Receptors has been limited. Thus, TILs still present the best option for treating tumors that cannot be controlled using the conventional approaches. In this application, we propose to program prostate tumor infiltrating T cells with robust anti-tumor and glutaminolysis dependent phenotype that could help these TILs to compete for nutrients in highly glycolytic tumor microenvironment. Successful completion of this project will allow the use of this approach to treat cancer patients.   
Project: Metabolic Remodeling of Protein Synthesis to Improve Cancer Immunotherapy
T cells comprise a pool of endogenous immune cells with the power to regress solid tumors. However, in the hostile environment of tumors T cells undergo a response to stress that leaves them unable to combat tumor growth. We have found that modulation of T cell metabolism can prepare T cells to better survive and function in tumors, and relieve their tumor-induced stress. This proposal will test the ability of the FDA approved drug Omacetaxine to modulate T cell metabolism in tumors and to allow standard immunotherapy to work better.  
---
In another category, the Clinical Scholar Program award aims to provide outstanding assistant, associate and full professors dedicated time to focus on cancer-related clinical investigations.    
Another awardee who has been chosen in addition to Brian Hess, M.D. and Mahsa Javid, M.D., Ph.D. is: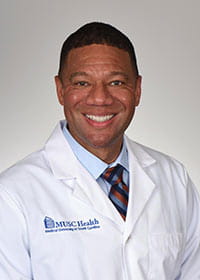 Clinical Associate Professor, Hematology Oncology
Acute leukemia remains one of the leading causes of death from blood cancers. Advances in the field, including stem cell transplant and new targeted drug therapies, have improved the outcomes for many patients with acute leukemia. However, access to such innovative therapy and complications of therapy continue to be barriers to the goal of finding the cure. Randolph's interests include the application of both cellular and pharmacologic therapy for blood cancers. His research is focused on acute leukemia, health disparities and complications of stem cell transplant.  His current research project involves the development of a database of patients with blood cancers to help identify disparities in the care of such patients and opportunities for clinical trials for patients with leukemia. He is also engaged in research related to the prevention and treatment of graft-versus-host disease.
To see a listing of previously announced awardees, click here.
About the Author