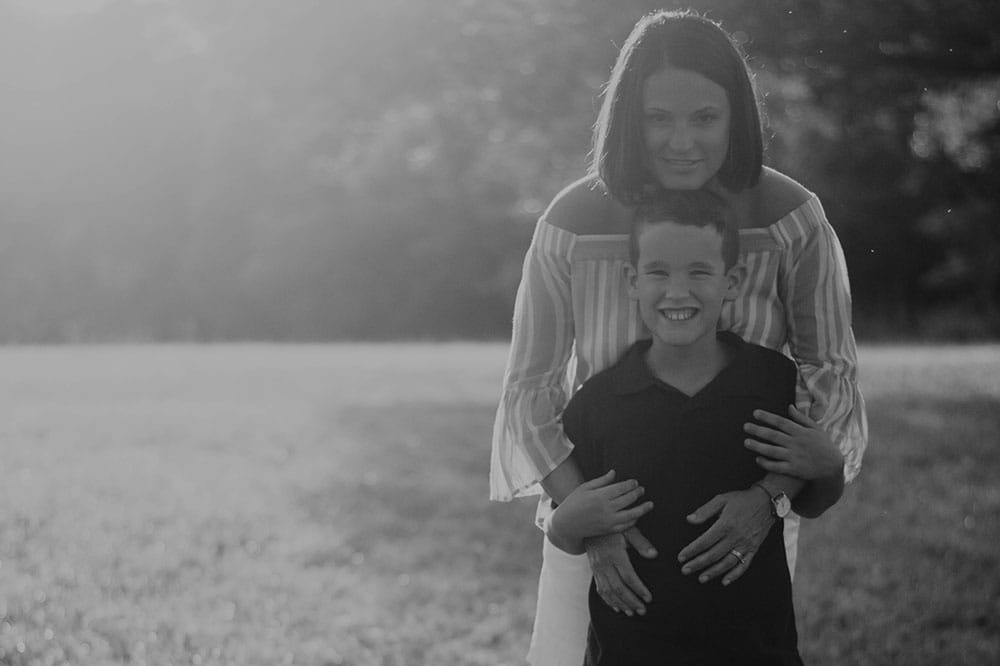 The first sign of trouble was when Robin Blackwood's baby boy didn't want to play peekaboo or patty-cake, even after his first birthday.
"He wasn't really communicating or trying to imitate. That's when we started realizing something was up and wanted to try to get some answers."
She's telling Sam's story to an audience of doctors and researchers at the Medical University of South Carolina during the South Carolina Autism and Neurodevelopmental Disorders Consortium's research symposium. It's a chance for them to hear from one of the people their work is aimed at helping.
Testing showed Sam has fragile X syndrome, caused by a genetic mutation. "My husband and I researched and really have spent the last 8 years trying to understand what fragile X is, what it would mean to Sam, what the symptoms are," Blackwood says of the incurable condition.
"We know learning disability is the prominent one, but also autism is highly likely. Anxiety, ADHD, sensory processing disorder. Sam has all of these issues."
According to the National Institutes of Health, fragile X affects boys more severely and frequently than girls. About one in 4,000 boys has it and one in 8,000 girls. As in Sam's case, it can cause developmental delays. It's also linked to intellectual disabilities and difficulty focusing on tasks. Most boys and about half of girls with fragile X have certain physical features including a long, narrow face, large ears and a prominent jaw and forehead. It's all due to mutations in a gene called FMR1 that disrupt the nervous system.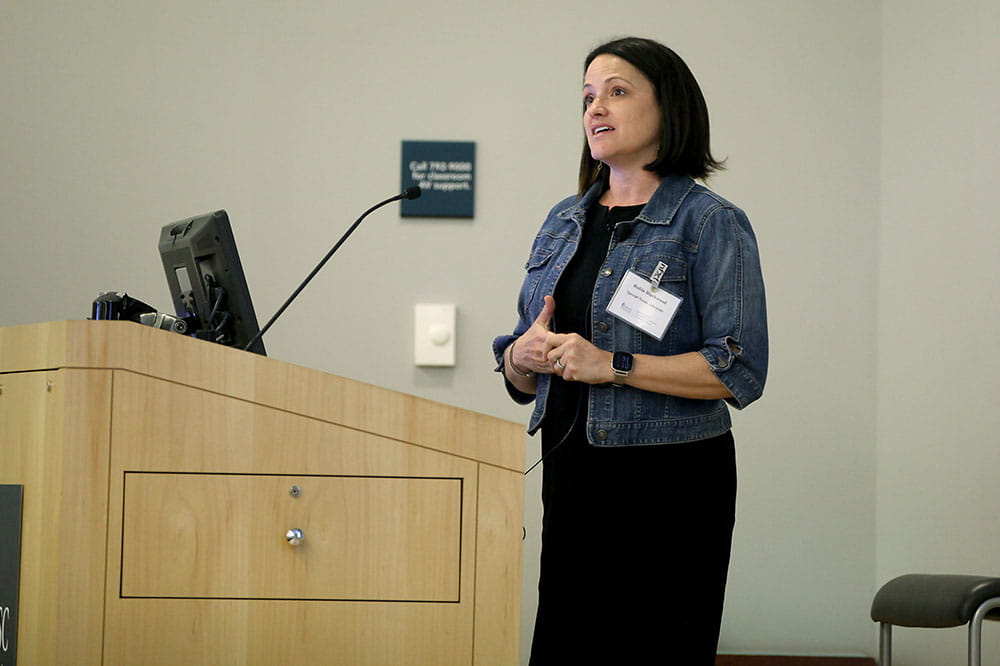 The experts listening to Sam's story at the research symposium are looking for ways to solve such genetic problems. Christopher Cowan, the William E. Murray SmartState Endowed Chair in Neuroscience and vice-chairman of the MUSC Department of Neuroscience, says it's important for researchers, doctors and families affected by neurodevelopmental disorders to work together.
"Basic science researchers in a lab can quickly lose sight of the goal without the critical feedback from the parents and physicians who interact with the affected individuals," Cowan says. "It's critical to be sure that the preclinical research is focused on the issues that really impact the quality of life for the patient and family."
In Sam's case, anxiety caused by fragile X affects the quality of his family's life. "He's 10 now. He's not himself when he's anxious. He's aggressive, he's mean, he's irritable," his mother says.
"Fortunately, it doesn't last long. It's a burst of anxiety that tends to calm down within a few minutes. The fact that he struggles with this is something I'd like to fix. So y'all get busy," she tells the doctors and researchers, and laughs.
While there's no cure for fragile X, Cowan says researchers have been able to make great strides in figuring out the genetic causes of many neurodevelopmental disorders thanks to the sequencing of the human genome. "We're learning more every day. As our knowledge of the process of typical brain development grows, we're poised to identify the underlying causes of many neurodevelopmental disorders and predict potentially effective treatment strategies."
"There are a large number of families in South Carolina who care for children and adults on the autism spectrum or with other neurodevelopmental disorders, and research in this area is critical for helping to pave the way for healthier, happier and more productive lives for affected individuals," Cowan says.
"There are numerous challenges, including the high costs and time requirements of rigorous research and the slow process of moving research findings into patient treatments. However, treatments and disease understanding doesn't happen magically, and a sustained commitment to research is essential going forward."
Sam's mother says her family has learned a lot about how to help a child living with a neurodevelopmental disorder. "When Sam's environment is managed and tasks are scaffolded for him to accomplish easily, he can be a happy fun little boy and he enjoys a lot of the same things his peers enjoy."
She encourages the researchers and doctors to keep going, so they can help other families in the future. "The work you're doing is really important. It makes a difference."
The South Carolina Autism and Neurodevelopmental Disorders Consortium's March 1, 2019 research symposium was sponsored by the South Carolina Clinical & Translational Research Institute (SCTR) and South Carolina Autism and Neurodevelopmental Disorders Consortium (SCAND).