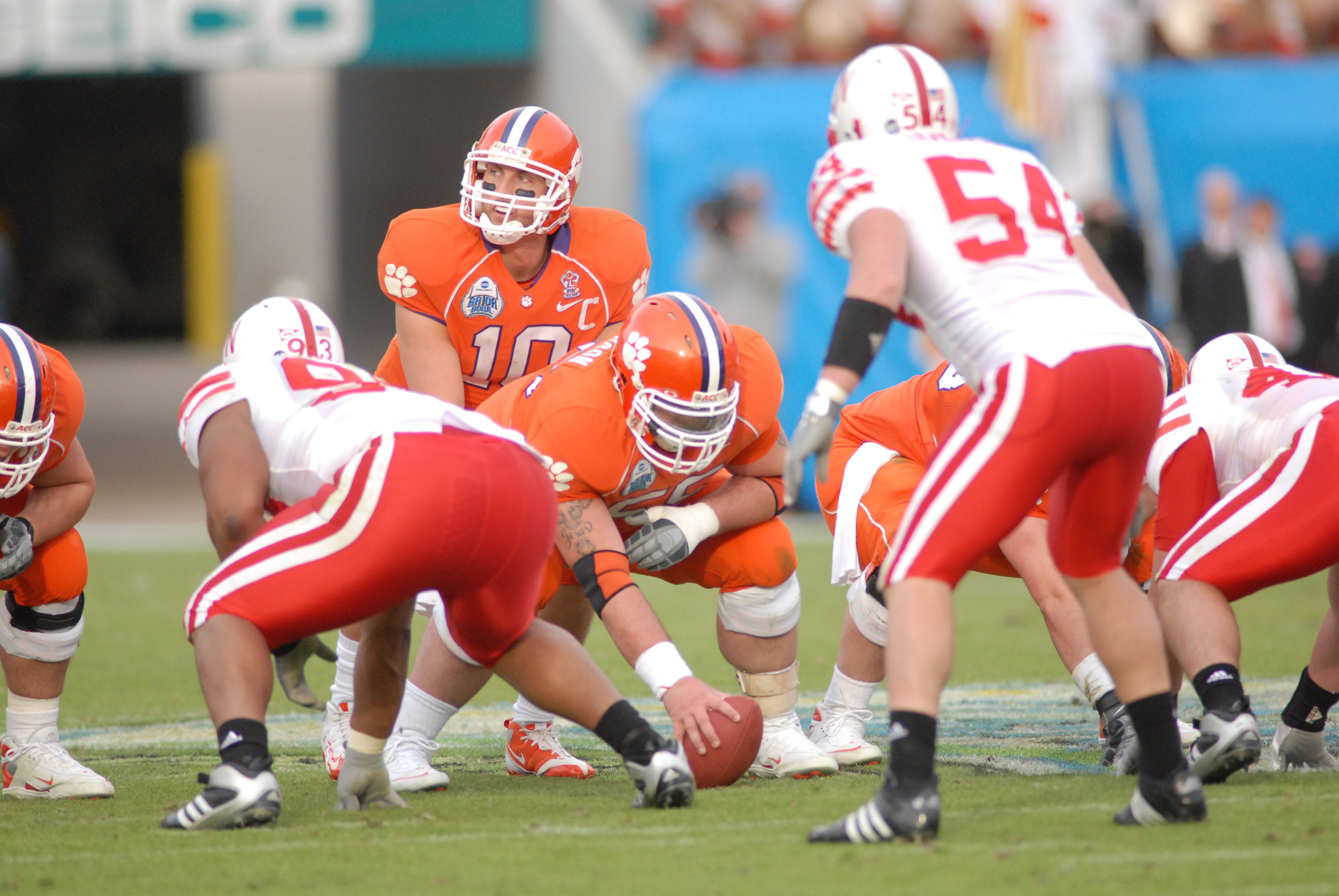 Most college football players try to take it easy the night before a big game. But Cullen Harper – the starting quarterback for the Clemson Tigers from 2007 to 2008 – wasn't most football players. He remembers spending countless hours on Friday nights drawing up every pass play the team had. He'd go through all the route trees. All his progressions. He'd draw until his hand hurt. Then he'd quiz himself. 
Where is my protection? Is the defense going to blitz? Who's my hot read? 
"It really was something I took pride in," he says, his bright orange jersey now replaced by dark blue scrubs. "I felt like I couldn't ever be too prepared. I always wanted to be one of the hardest workers and a guy people could depend on."
Harper's place in Clemson lore will forever be tied to a then little-known wide receivers coach. It was 2008, and Clemson, which was a preseason top 10 team, was underachieving massively. Midway through the season, Clemson brass felt a change at the top was needed. Head coach Tommy Bowden was out. Taking his place on an interim basis: the wide receivers coach. His name was Dabo Swinney.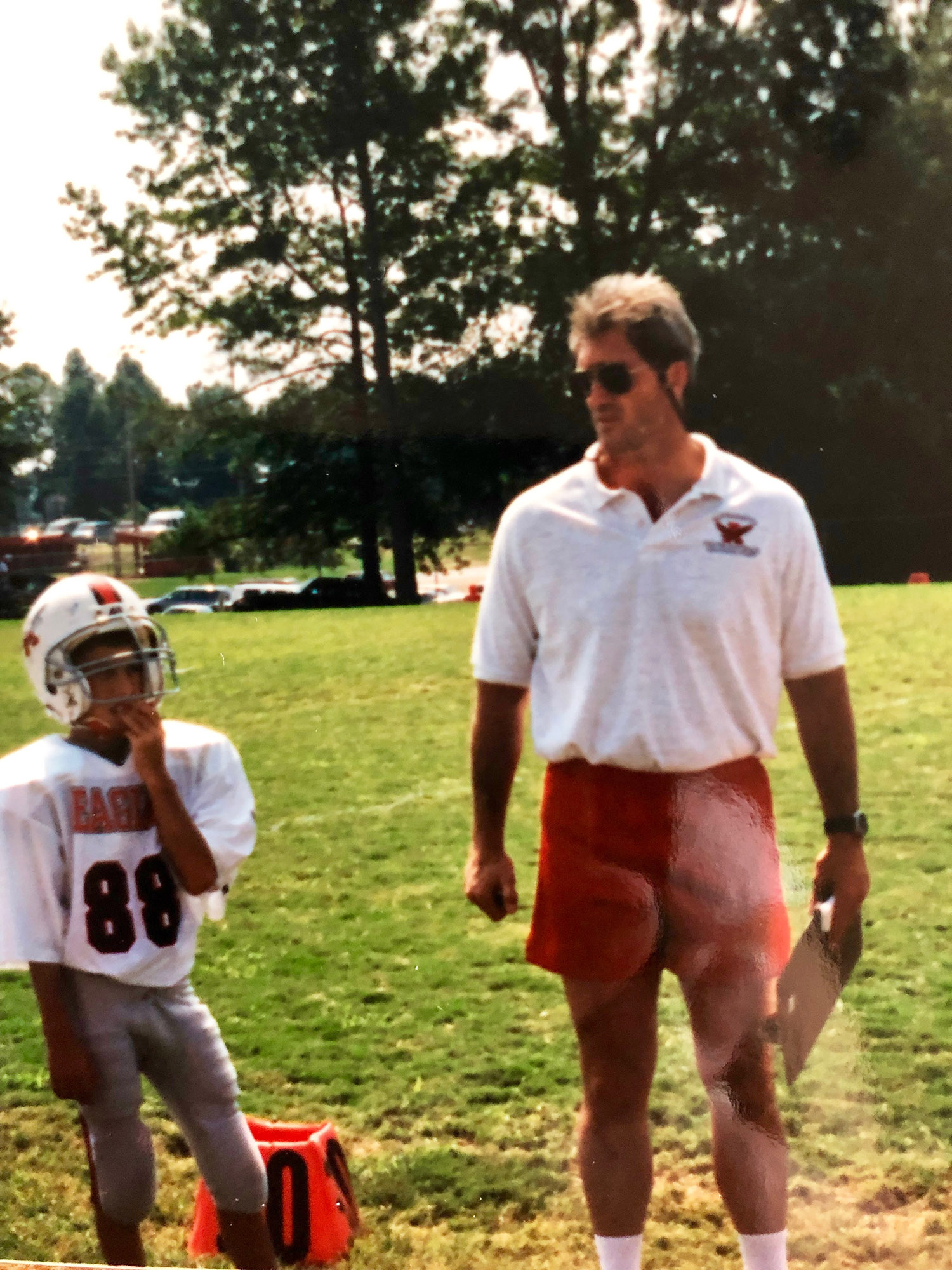 "Obviously I didn't get a chance to coach him long," Swinney said from the recruiting trail, "but I'll always appreciate how hard he competed and fought to try to leave the program better and to support me and what we were trying to build in the very infant stages of our program."
Building off Harper's leadership, Swinney has gone 116-30, leading the Tigers to two national championships in the past three years. In April, he signed a 10-year, $93 million contract – a lifetime by college football standards.
Harper is ecstatic for the coach who gave him the chance to excel. For him, the experience he gained was life-changing – but maybe not quite in the way he expected at the time. 
After graduation, he was signed by the Buffalo Bills. But after a year or so, he felt things weren't really working out the way he had hoped. Harper made the difficult decision to walk away from the sport he had been playing since he was a little kid.
So Harper went back to Clemson. Got his MBA. He took a job selling medical devices and made friends with doctors and dentists. Life was good. But something was missing.
"I realized pretty quickly that I wanted to be in on the action and get back to using my hands," he says.
And that's when his old work ethic – the one that led him to break 28 Clemson records  – kicked in and led him to the MUSC James B. Edwards College of Dental Medicine. In 2015, he was accepted as a first-year dental student.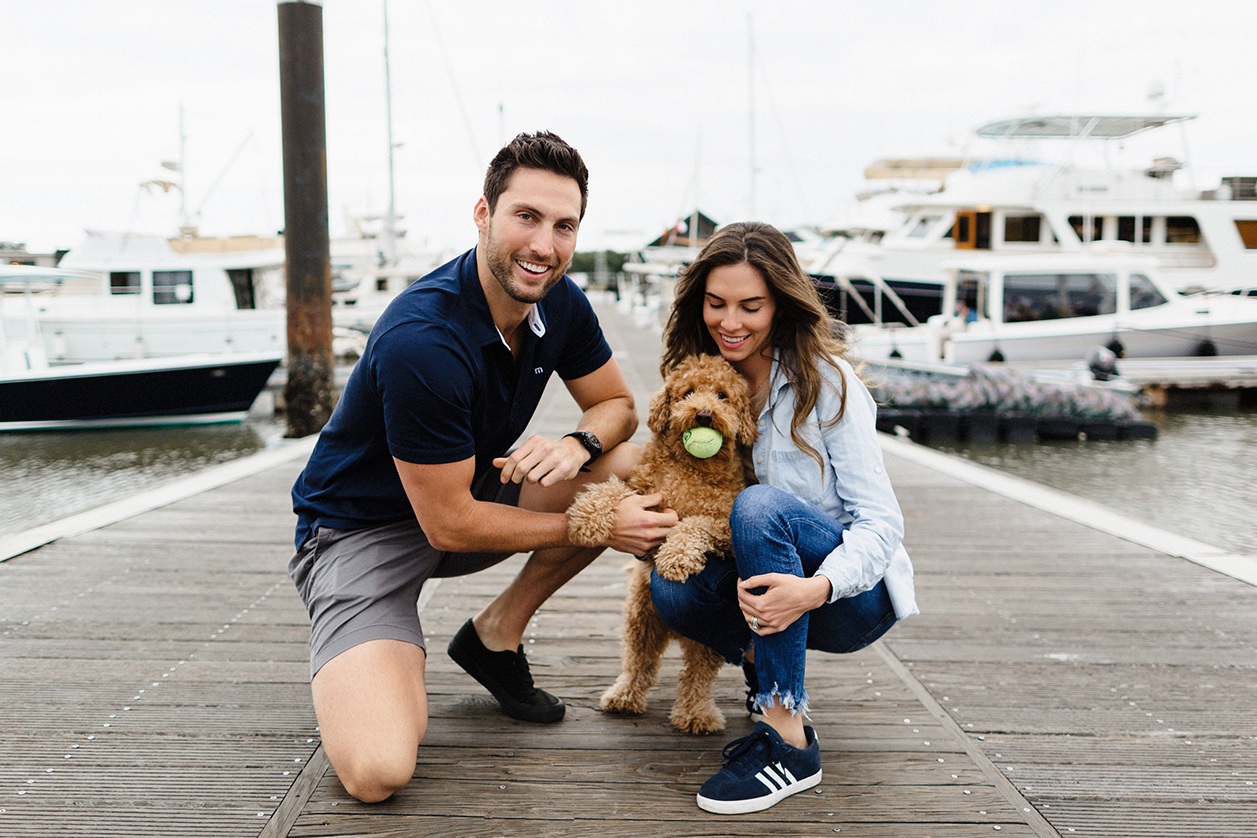 He told himself he'd treat dental school the same way he treated being a quarterback. Meticulous preparation. He'd break things down from every angle. Leave no stone unturned. 
"And then I got my first histology test back and I was like, 'Well, that didn't work.' My study habits had served me well in football, but I learned pretty quickly that if I wanted to excel while taking 30 hours of classes I couldn't draw up everything."
"I just took a few breaths and thought, I've played in front of 90,000 screaming fans in hostile environments where everyone is hoping to see me fail. If I can do that, I've totally got this."

 

– Cullen Harper
But like always, Harper – or "No. 10" as people often call him when they see him out in public – adjusted and found his footing, navigating his way through the classroom and then with manikins in the simulation lab. Eventually, he was treating real-life people in the dental clinic. 
Sitting in the waiting room just outside the exam room, he recalls the first patient he ever worked on. "So I sit down, and I'm nervous. I'm thinking, once you put a drill to someone's tooth, you kind of start to do things that are irreversible and a mistake could cause significant damage. It's totally different than the sim lab. With a person, there's a tongue. Cheeks. Everything's wet. It's tough to see." He laughs. "Plus, a manikin doesn't ever need to get up and go to the bathroom."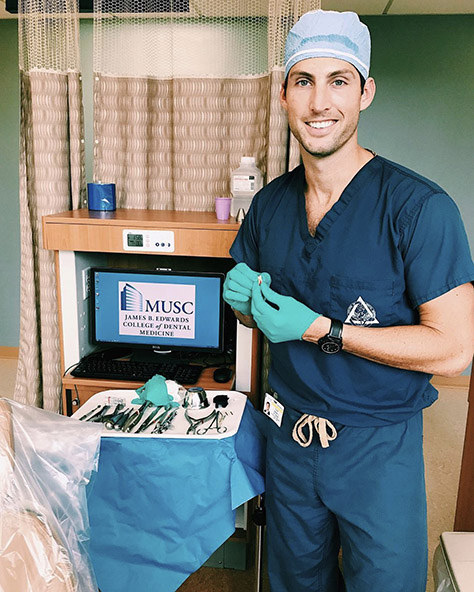 But instead of panicking, that's when his gridiron experience kicked in. 
"I just took a few breaths and thought, I've played in front of 90,000 screaming fans in hostile environments where everyone is hoping to see me fail. If I can do that, I've totally got this."
It was at that moment that Harper relaxed. Though the next two years at the clinic were mostly smooth sailing, Harper laughs when he recalls his first immediate denture, a procedure when a complete or partial denture is put in on the same day that natural teeth are removed. 
"I extracted 10 teeth on the upper arch, and the first immediate denture I made was – and keep in mind in dentistry a couple of millimeters is, like, a mile – and I was at least five off. I was concerned he was going to have to leave with no teeth. But I took it out, made some modifications, and by the time we were done, he was thrilled with his new smile."
Over the next several years, in addition to all his work at MUSC, Harper did oral and maxillofacial (OMFS) surgery externships at Vanderbilt, the University of North Carolina, Emory, and two weeks with the OMFS team at MUSC, learning more and more each time, observing and assisting with wisdom teeth extractions, implants, jaw surgeries, and trauma calls.  
"Sitting down with the actual patients … that's when you really find out what you're made of," he says. 
Harper's mentor, M. Kinon Lecholop, D.M.D., director of MUSC's Oral and Maxillofacial Surgery Residency Program, said Harper is just a great kid. "He's hard working, he's driven. He always asks the perfect questions. Students who listen – who actually do what you tell them – you don't always get those. It's been a treat working with Cullen."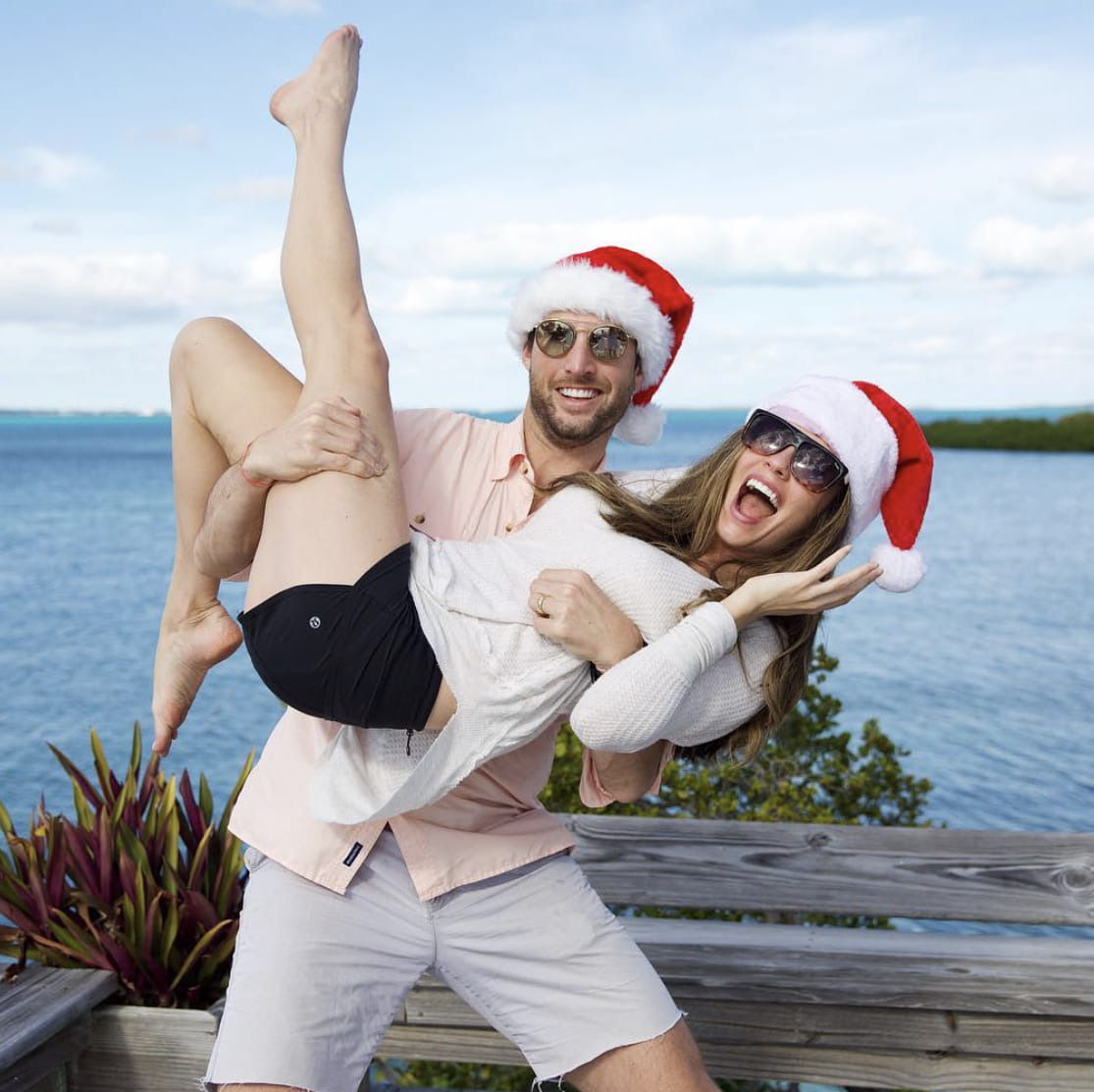 Lecholop, who is a college football fan himself, knew exactly who Harper was the first day he walked into the program. However, not once, Lecholop says, did Harper ever mention his background.
"He's just a humble dude," he said. "He has every reason to have a big head, and he doesn't present himself that way at all. I think that speaks volumes about who the guy is."
Lecholop also thinks Harper's accomplishments on the football field have served him well and will continue to guide him in the field of dental medicine. 
"With his unique background, he has become a natural leader," he said. "I truly think he has the upper hand to motivate people to do the things a little easier than somebody else because he's been there before."
On May 18, Harper – along with 80 other MUSC College of Dental Medicine students – will get his degree during MUSC's commencement ceremony. Just two weeks later, No. 10 and his family – his wife, Jordan, a nurse practitioner; 6-month old daughter, Charlie; and miniature Goldendoodle, Henry – will pack up and head to Augusta, Georgia. Harper is beginning his oral and maxillofacial surgery training at Augusta University's Oral and Maxillofacial Surgery program. After that, he hopes to return to Charleston to complete his residency training. 
For now though, Harper is one step closer to his ultimate goal, something that his college coach has been keeping an eye on.
"It's been awesome to see him go on and really grow as a man," Swinney said. "And now to become a dentist? I'm really proud of him and all of his accomplishments."
Finally, after all the preparation, all the practice, his future is about to hold nothing but game days. 
"I'm ready for the next chapter," Harper says. "I've put in a lot of work to prepare for this next step but I've still got a lot of work left to do."
Suggest a Story
Have an idea for MUSC Catalyst News? Contact our editorial team and let us know.
About the Author