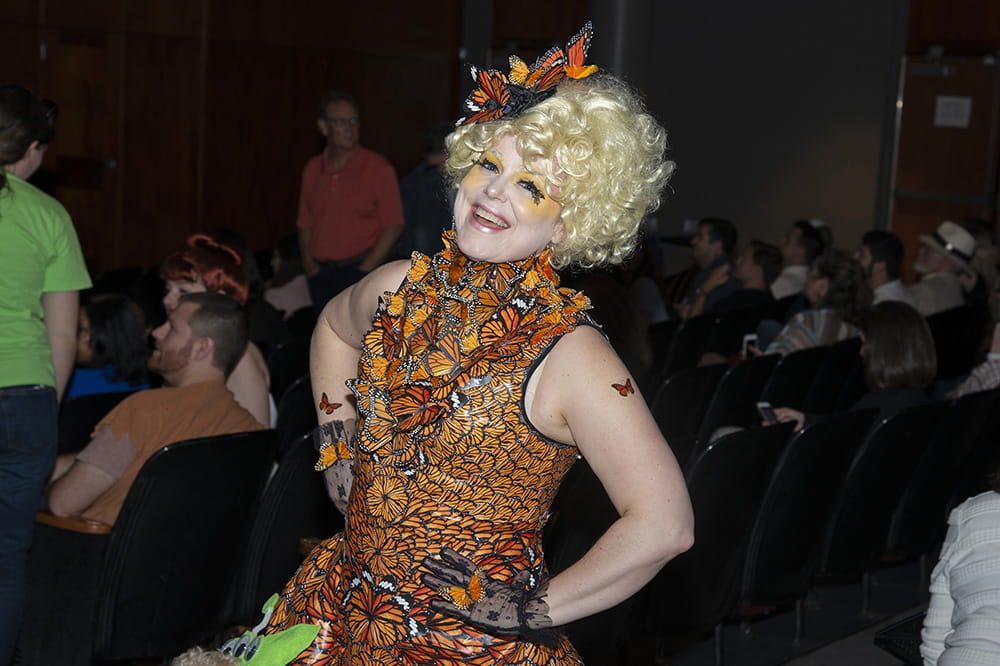 Things were on track for Melissa Koci.
A junior pre-med major with perfect grades, she had been focused on becoming a doctor for as long as she could remember.
"I think I was around 7 or so, and I was way into these home health encyclopedias. I legit carried around one – you know, pre-internet – and I would just diagnose friends with anything. A scraped knee. A rash," she says, laughing about it while sitting outside MUSC's James W. Colbert Education Center. It's a rare moment of calm in the fourth- (and final) year College of Medicine student's schedule. 
"If Google had existed back then, I would have been insufferable."
At the age of 20, she thought she was finally starting to make sense of the world. And that's when life threw her a symptom she couldn't diagnose.
'You're a fake'
As a bit of a throwaway, something to break up the monotony of all the science classes, Koci enrolled in a music class – "Echoes in Blues" the schedule said; "a fluffy elective" her mind read – and that's when the train derailed.
Her first assignment was to listen to a particular work of music and then write about how it made her feel.
"I got it back, and the professor had given me an F. I was shocked. I mean shocked! I had literally never failed anything in my life," she says. True story: Koci used to fib to her friends about her grades when she was in high school, because she was afraid of being labeled a nerd. She'd tell them she bombed a test when she'd actually gotten the highest grade in the class.
"That was the beginning for me realizing I have no idea who I am. I have no idea why I do the things I do. Why am I trying so hard to please all these people, get the A, check all the boxes? I felt like I had just started to figure out what was important to me in my life, and all of a sudden, it was just thrown out the window."

 

– Melissa Koci
"So I go and talk to him, because I'm thinking, 'You're going to screw up my entire life!' And he tells me, 'You're a fake. Everything you wrote here, you could have read in a book somewhere. You gave me a breakdown of the music. I asked how it makes you feel,'" she recalls. It was harsh criticism, and it hurt to hear it, but it sparked something inside her. 
"I didn't quite know how or even why, but he had hit on something deep inside me," she says.
The professor gave her another chance. Give me something personal, he said. Look inside and listen.
The next paper she turned in got an A. After class, she went up to talk to him, and this time he smiled and said, "I can see a crack in the wall."
"That was the beginning for me realizing I have no idea who I am. I have no idea why I do the things I do. Why am I trying so hard to please all these people, get the A, check all the boxes? I felt like I had just started to figure out what was important to me in my life, and all of a sudden, it was just thrown out the window."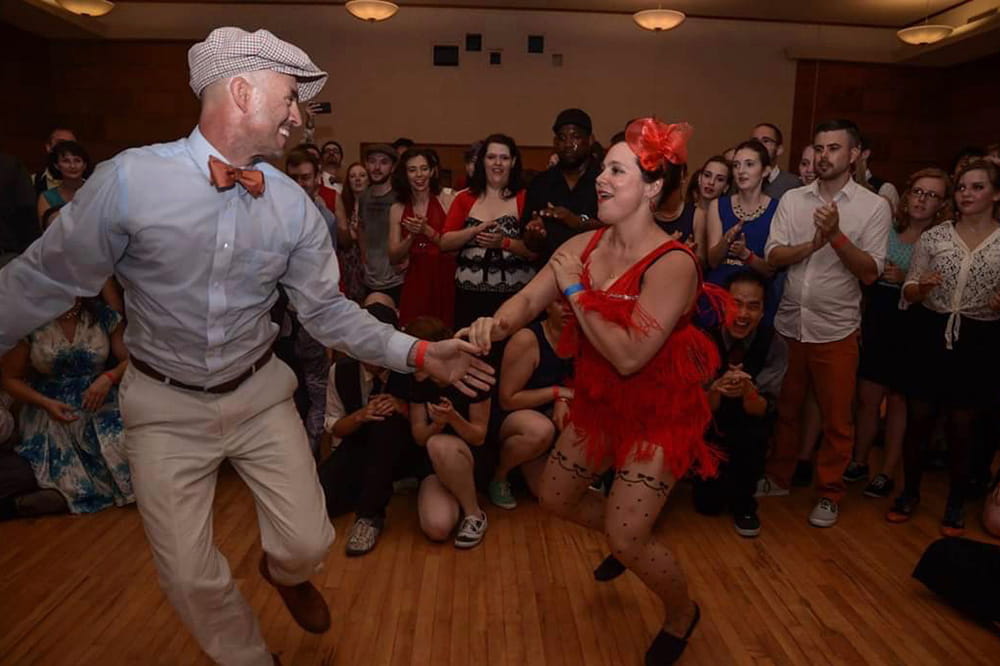 Things shifted. Her major went from pre-med to music. Organic chemistry lab was swapped out for African drumming. Life, as it seemed, was about to turn upside down.
She became "super hippie," she says. Dance, movement, spirituality. Those became her new guiding forces. 
"All my life I had body issues, confidence issues, and I felt like finally I was starting to figure out who I was," she says, her light blue eyes watering ever so slightly behind her glasses.
After graduation – identity crisis or not, she still made the dean's list. The Ladson native got into African dancing and "actually made some money doing it." This continued for a couple of years. She was happy, she says, but she knew if she didn't make a substantive change, she was going to end up staying close to home her entire life. For somebody so hungry to effect change in the world, to learn all there is to learn about people, she knew she needed to go.
Headed West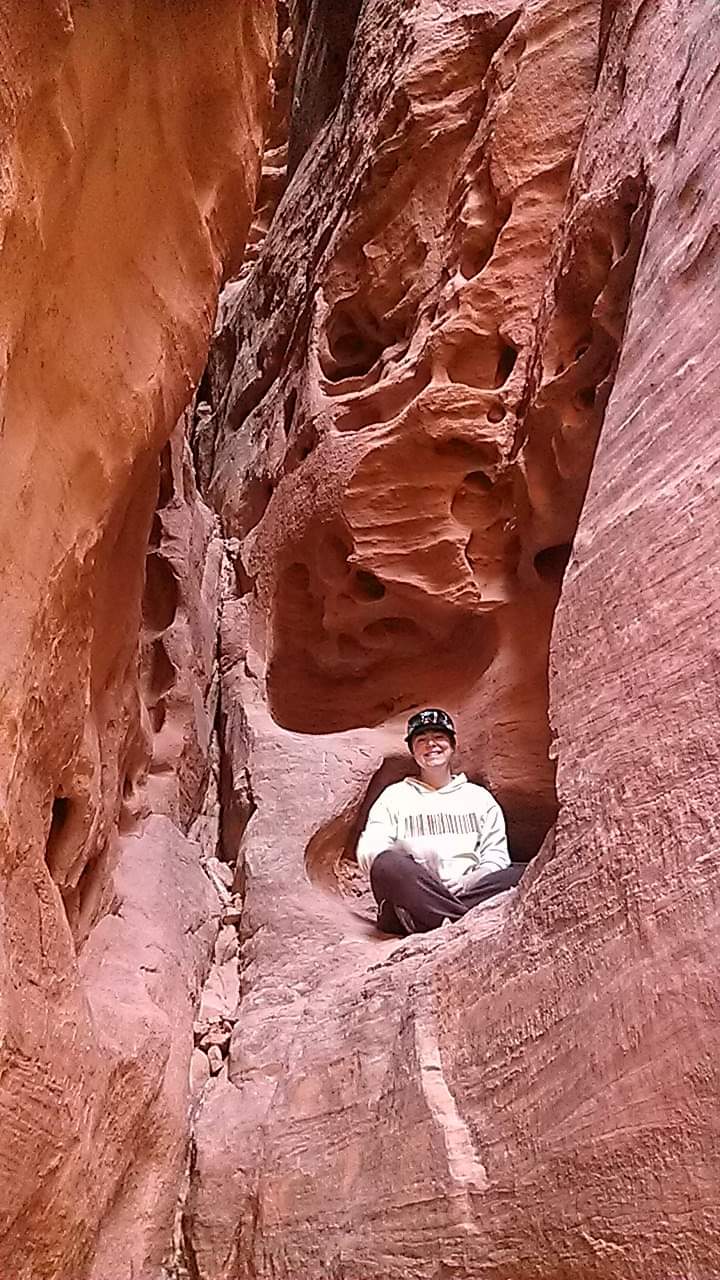 Koci's boyfriend at the time was a musician. He had just landed a gig in Santa Fe, New Mexico, and asked if she wanted to come with him. Koci didn't hesitate.
Her decision to tag along was validated the minute she stepped outside in the warm, dry air, some 1,600 miles away from the place she had spent the majority of her life.
"It is indescribable there," she says. "There's just no other way for me to put it. It's a magical land."
Not long before leaving South Carolina, Koci had gotten into yoga. So when she arrived in New Mexico, she figured the best way to make new friends and venture out into this brand-new Southwestern world would be to take a yoga class. After a few false starts, Koci finally settled on an instructor who spoke to her soul. After class one day, she struck up a conversation, and the connection was immediate. 
"When she talked to me, Koci recalls, I remember thinking, 'Have you been reading my journal? How do you know all this?'"
Koci would eventually take a job working for her – teaching yoga, planning outreach for her studios, doing domestic and international business travel for almost 10 years. She was completely at peace spiritually but felt as though she had, "gone about as far as I could into what I like to call 'woo-woo land' – the new age-y, airy-fairy side of things."
Through it all though – learning to love her body, her mind, her soul – Koci never lost sight of her overwhelming desire to connect with people. And that's when she heard it: the voice of that 7-year-old. 
She realized she could use all she had learned in New Mexico and combine it with her love of medicine. She didn't have to pick just one. In short, she could become the perfect hybrid doctor. One who cannot only see what's wrong with a patient but feel what's wrong as well.
Fate had pulled her across the country. Just as swiftly, it would bring her back.
A dream reimagined
It was 2014, and Koci was back home in Ladson living with her mother. In no time, she was tapping back into her childhood dream of being a doctor. She started by reaching out to a guidance counselor from college to see how likely it was that somebody so far removed from college could be accepted to medical school. 
Her mind said, "What are you doing, Melissa?"
The guidance counselor said, "You have to do this."
 

A guy once told her: "Do you realize you'll be 40 by the time you're done with medical school?"

To which Koci replied: "Actually, I'll be 39. And a doctor."

 
Koci was 34. Most of her "competitors" were at least a dozen years her junior. This is an advantage, the counselor told her. They're just kids. You have life experience.
There wasn't much time before medical schools across the country would be taking applications. First things first, Koci would need to take – and do well on – the Medical College Admission Test (MCAT), a daylong standardized exam designed to assess the taker's problem solving and written analysis abilities, critical thinking and knowledge of scientific concepts and principles. Even though her calling had changed a few times over the years, at her core, Koci was still that driven hard worker.
"Once I decide to do something, I am relentless," she says. "I have to see it through."  
So she enrolled in a preparation class and poured herself into studying with every spare minute she had. At the same time, she also got a job working as a medical technician at MUSC. 
Her MCAT scores were solid. He work ethic and attitude admired by her peers. All that was left was to fill out her applications. Initial submissions led to secondary submissions – "it's kind of like getting a second interview for a job opening," she says. Then things got quiet. 
One day, during a break at work, she glanced down at her phone. She had a new email from MUSC. Its first paragraph left her speechless.
She was in.
A surgical approach to love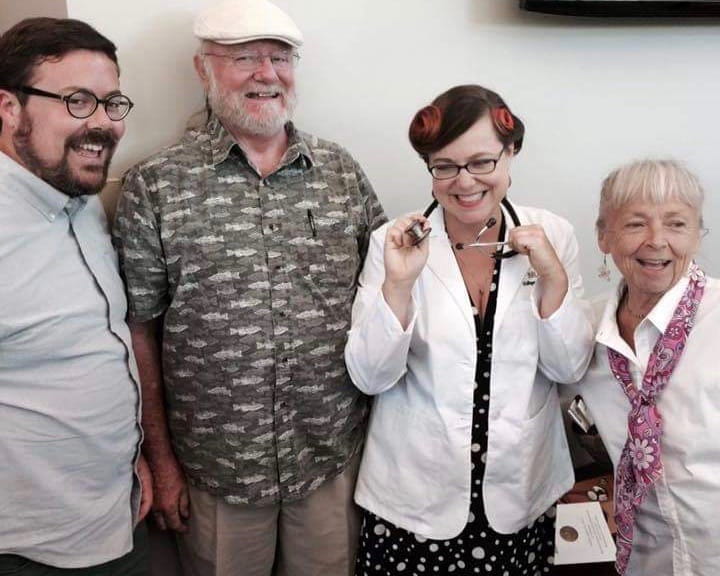 Not long after starting medical school, Koci remembers being on a first date with a guy.
Things seemed to be going fine until he said, "Do you realize you'll be 40 by the time you're done with medical school?"
Koci didn't miss a beat. 
"Actually, I'll be 39," she said. "And a doctor."
It's this combination of fire, drive and tenacity that explains why Koci has thrived at MUSC. Just a sampling of her achievements prove her mettle. She served as editor in chief of the editorial board of Humanitas, a literary journal comprised of works presented by MUSC students, staff and faculty; she served as student coordinator for the College of Medicine Cup, an annual competition that gets students some much-needed outdoor activity; and she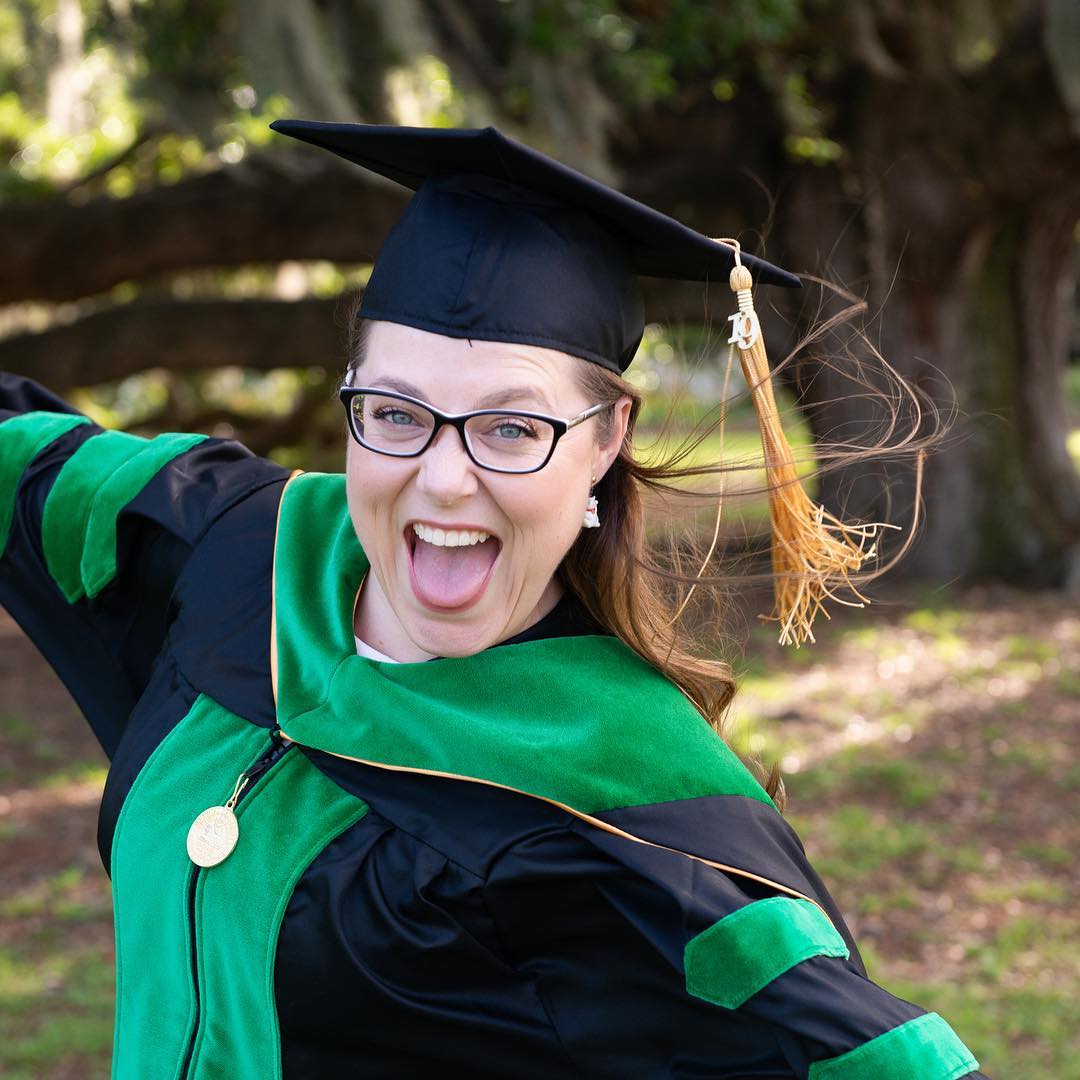 collaborated several times with President David J. Cole, M.D., on campuswide wellness activities. It also explains why she chose to specialize in cardiothoracic surgery, a field – like many in surgery – dominated by men.
During her third year, when most med-school students start to do their rotations, Koci chose surgery first, thinking it wasn't her thing. But it as it turned out, surgery was very much her thing.
"I just fell in love," she says.
Earlier this year, during Match Day – which marks the end of a months-long process that pairs graduating medical students with hospitals for their residencies – Koci found out she'd be doing a 5-year stint with Baylor College of Medicine's General Surgery program. She couldn't have been happier. 
She doesn't have a ton of friends in Houston, she says, but she's confident she'll find her people. Even in high school, she never had trouble making friends. But this time around – after a soul-searching journey that has physically and spiritually taken her across the globe – she's ready to begin a life that is distinctly hers. 
"I am so ready for whatever comes next," she says. "Sure, I'm a little bit nervous, who wouldn't be?  But no matter what lies out there waiting for me, I'm going to go after it head-on."
And this time, she'll be armed with Google. 

Class of 2019 Residency Matches
The College of Medicine Class of 2019 is headed across the country in a variety of specialty areas. Click on the interactive map below for more detail.
Suggest a Story
Have an idea for MUSC Catalyst News? Contact our editorial team and let us know.
About the Author